Aussie Trip Report Part 3: Capital Shuttle Comparison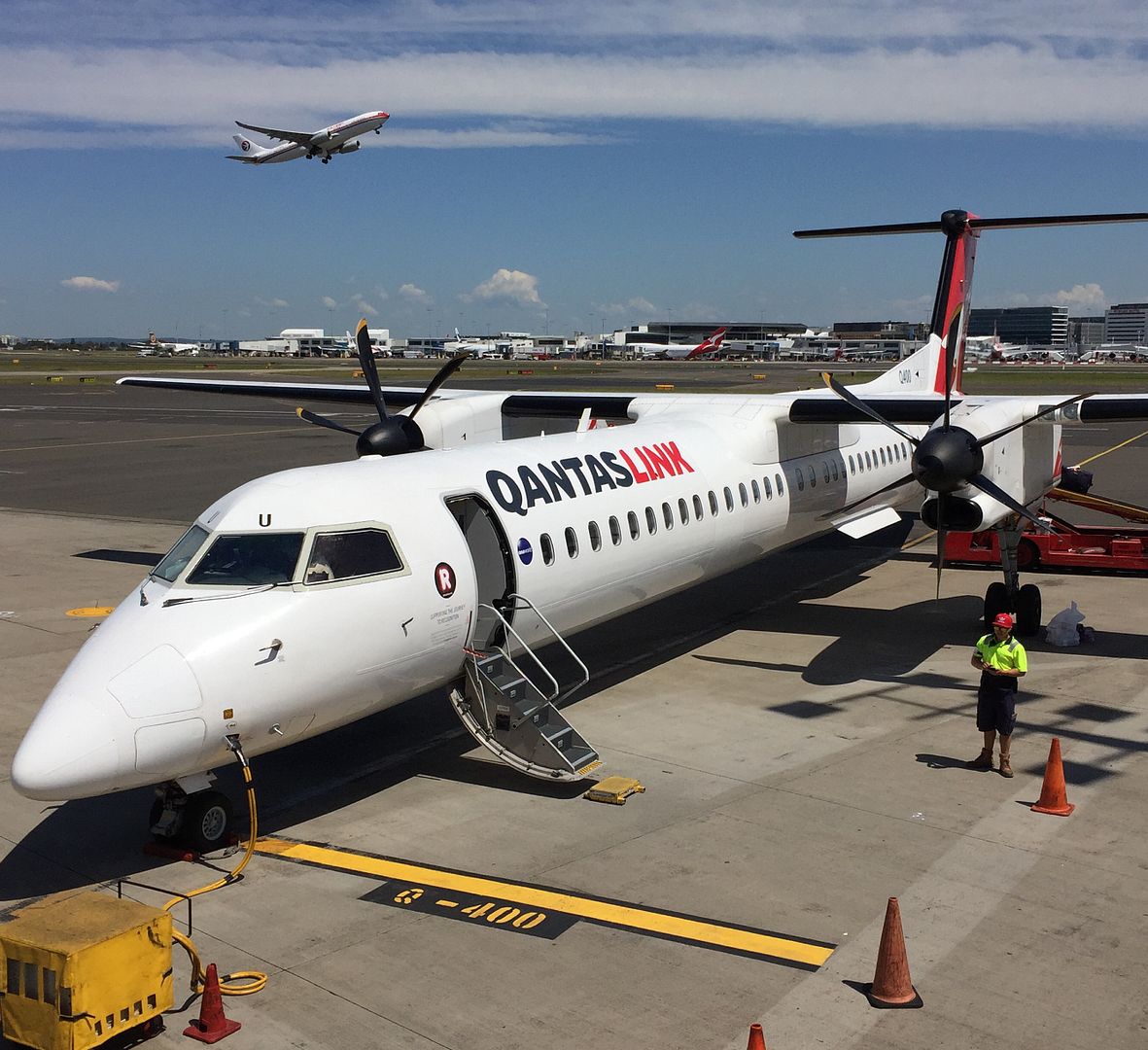 For a normal tourist, an extra full day in Sydney will mean visiting the Sydney Opera House, enjoying the sun in the beaches or the many activities offered by this major Australian city, but of course I spent the day in the air.  One of the interesting routes in Australia is the "Capital Shuttle" connecting between major cities and Canberra, Australia's capital, and both Qantas and Virgin Australia run almost an hourly flight between SYD and CBR during the weekdays using a variety of regional turboprops, regional jets and even narrowbodies.   I am personally interested in trying out Qantas Link's Sunstate Dash 8-Q400 and Virgin Australia Regional's brand new ATR 72-600.  With a few months advance notice, I was able to find two flights that fit my schedule and are reasonably priced given the exchange rate and they are almost $100USD each way, with Virgin Australia actually being more expensive due to its fee.   Since I am both their partner's elite member (AA EXP and VX Elevate Gold), I have access to their lounges and various priority services.  I am pretty surprised at my conclusion. 
Full album: http://s1213.photobucket.com/user/Carfield76/library/Fall%202015/CapitalShuttle2015
October 12, 2015
QF 1479 SYD-CBR 1245 1340 Dash 8-Q400 Sunstate VH-QOU
VA 657 CBR-SYD 1605 1705 ATR 72-600 VH-FVN "Whitehaven Beach"
Booking:
Both Qantas and Virgin Australia's websites are very user-friendly and I have no issue booking the tickets using US credit cards, as well as finding the ideal flights that fit my schedule.  I am able to look at aircraft types, but Virgin Australia scores a bit higher because it allows me to get a seat assignment, as well as purchase extra legroom seats.  For Qantas, it no longer allows passengers to get an advanced seat assignment for all the Qantas Link flights.  When I flew to Alice Springs last September on Qantas Link, I was able to get a seat assignment – an exit row because of my Oneworld Emerald status.  I guess something has changed since 2014 and if there is one reason for me not considering flying Qantas, the inability to get a seat assignment will be one of the main reasons.  It won't be important for a Dash 8 flight, but a Boeing 717, that access to exit row is a big deal.  At the same time, Virgin Ausralia's website has issues recognizing my Virgin America's Elevate Gold status, and since Virgin America does not issue physical cards, it really creates many issues.  Getting access to the Virgin Australia's lounge in Canberra results in me logging in to my Virgin America's website using my phone.  Virgin America really needs to work harder with Virgin Australia. 
Here are the final ticket prices:
$156AUD - Qantas
$139AUD + $7 booking fee + $35 extra legroom seat – Virgin Australia – Saver fare (with one pc of bag)
Check-in:
Both airlines offer a priority line and mostly automated check-in experience.  Since Canberra is a much smaller airport, I don't think it is fair to compare, but will say both airlines offer a very seamless check-in experience.  I was able to check in and select my seat.   The priority lane was very busy at Sydney, and since I did not have a bag, it was a fairly easy process. 
Sydney Airport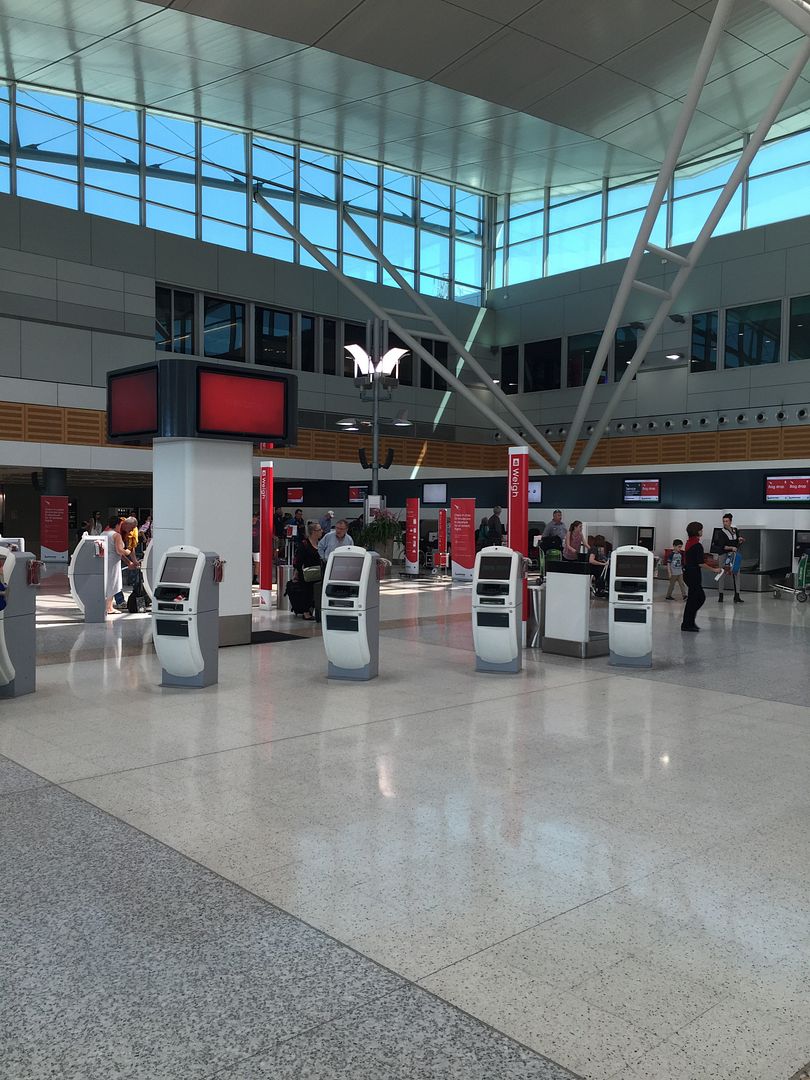 Canberra Airport is a more low key airport, but the terminal is just gorgeous.  It is more like a major architectural piece, rather than an airport.  I love the high ceiling, the waterfall, and various sculptures.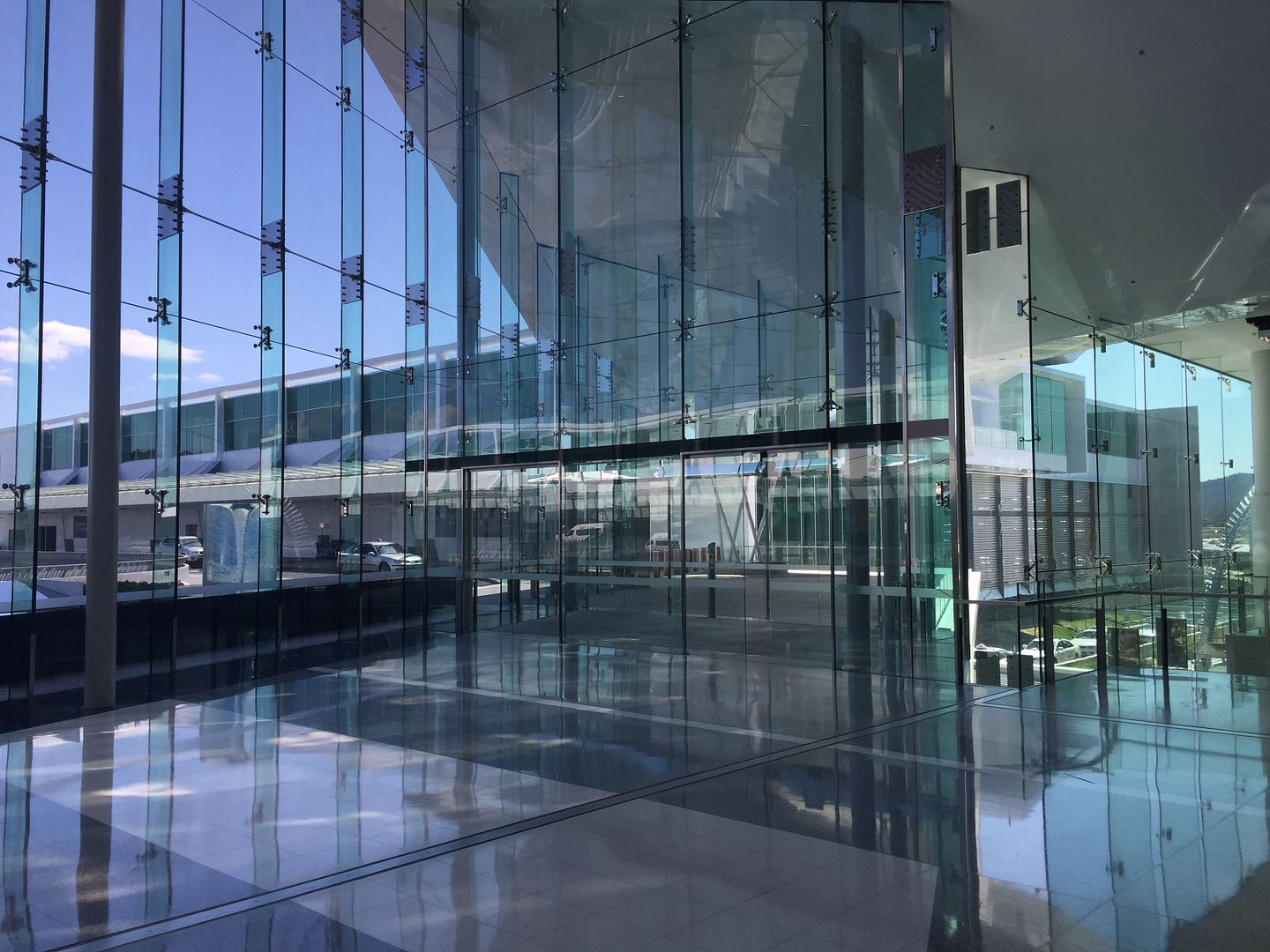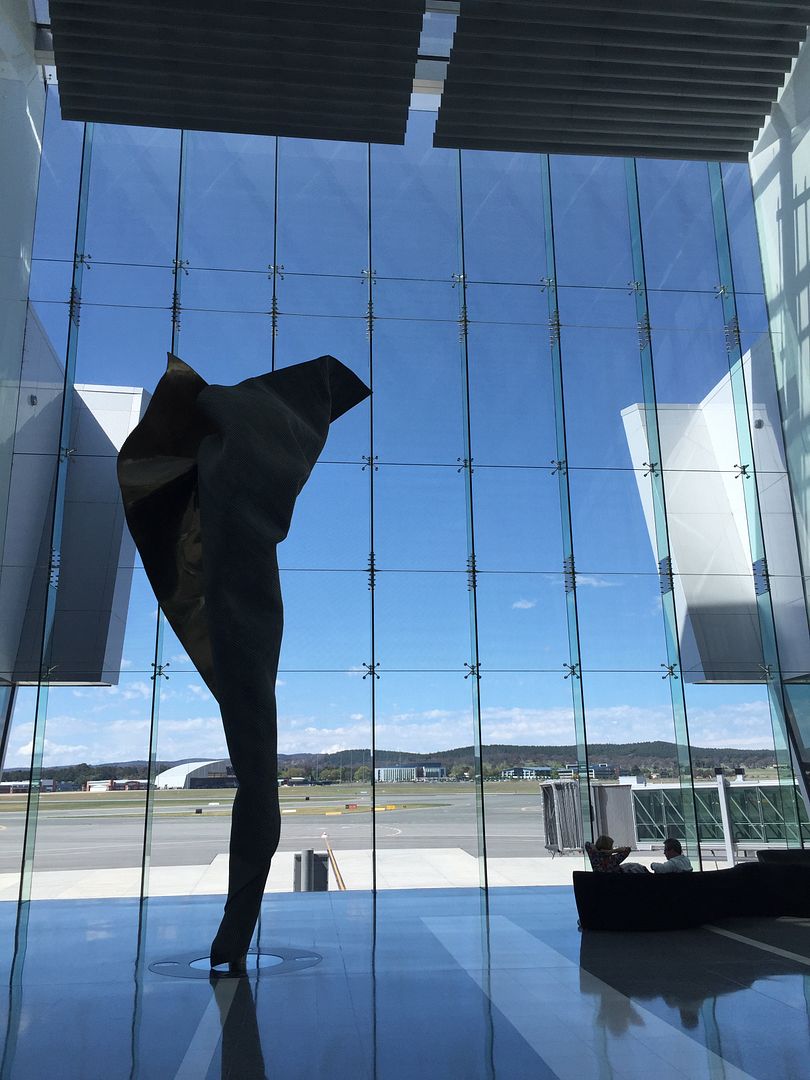 As I mentioned earlier, Virgin Australia's system has problems recognizing my Virgin America's Elevate Gold status, and the agent actually tried to reenter my Virgin Elevate number, and to try to talk to the lounge agent.  In the end, I managed, but it was a disappointing start.
Lounge:
Qantas has introduced a supposedly more exclusive "Business Lounge" to its top tier and Emerald passengers, and since the lounge was fairly busy, I did not take any pictures.  However, I honestly did not see much different in terms of offering, except that the staffs interact more personally with some of the obviously frequent travelers.  I guess better wines were served, but honestly, the difference is minimal from my perspective.
Spotted this nice Prostrate Cancer Foundation 737:
Virgin Australia's lounge in Canberra is nice, and I manage a few pictures, as the lounge was not overly busy this afternoon.  The design of the lounge and the food offering was similar to other Virgin Australia's domestic lounges.  They got some nice soup, salad, cold meat, cheese, and bread platter, along with an open bar and coffee Barista's service.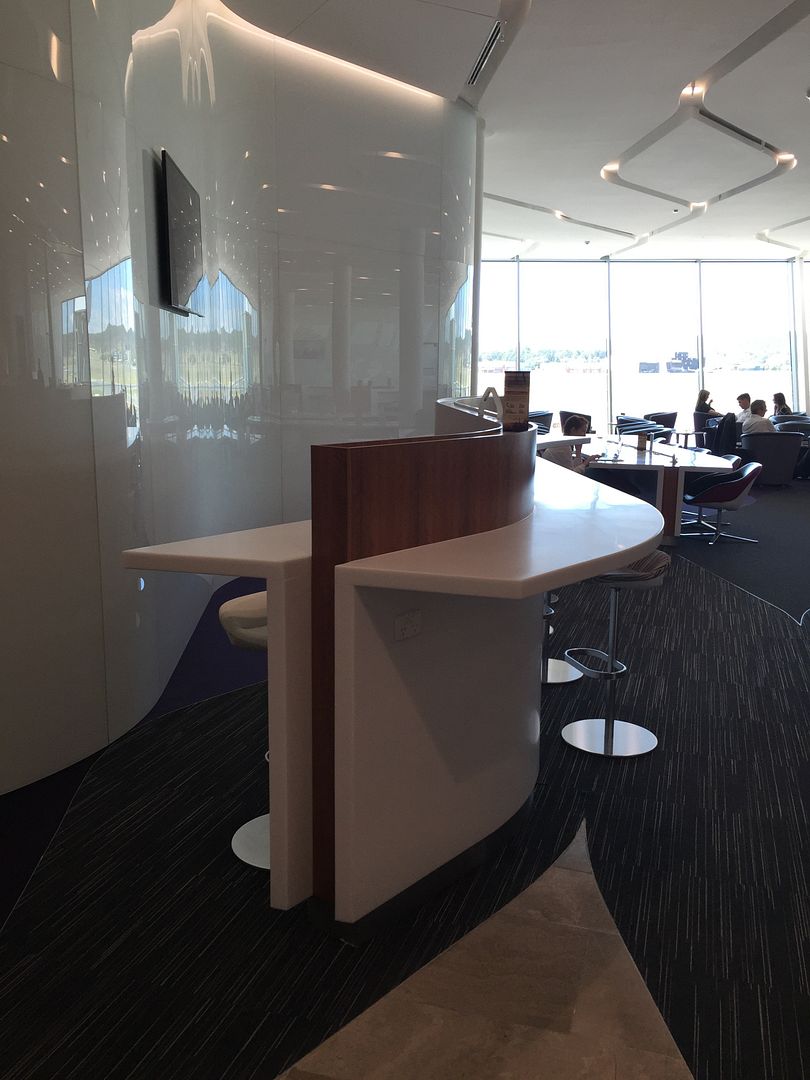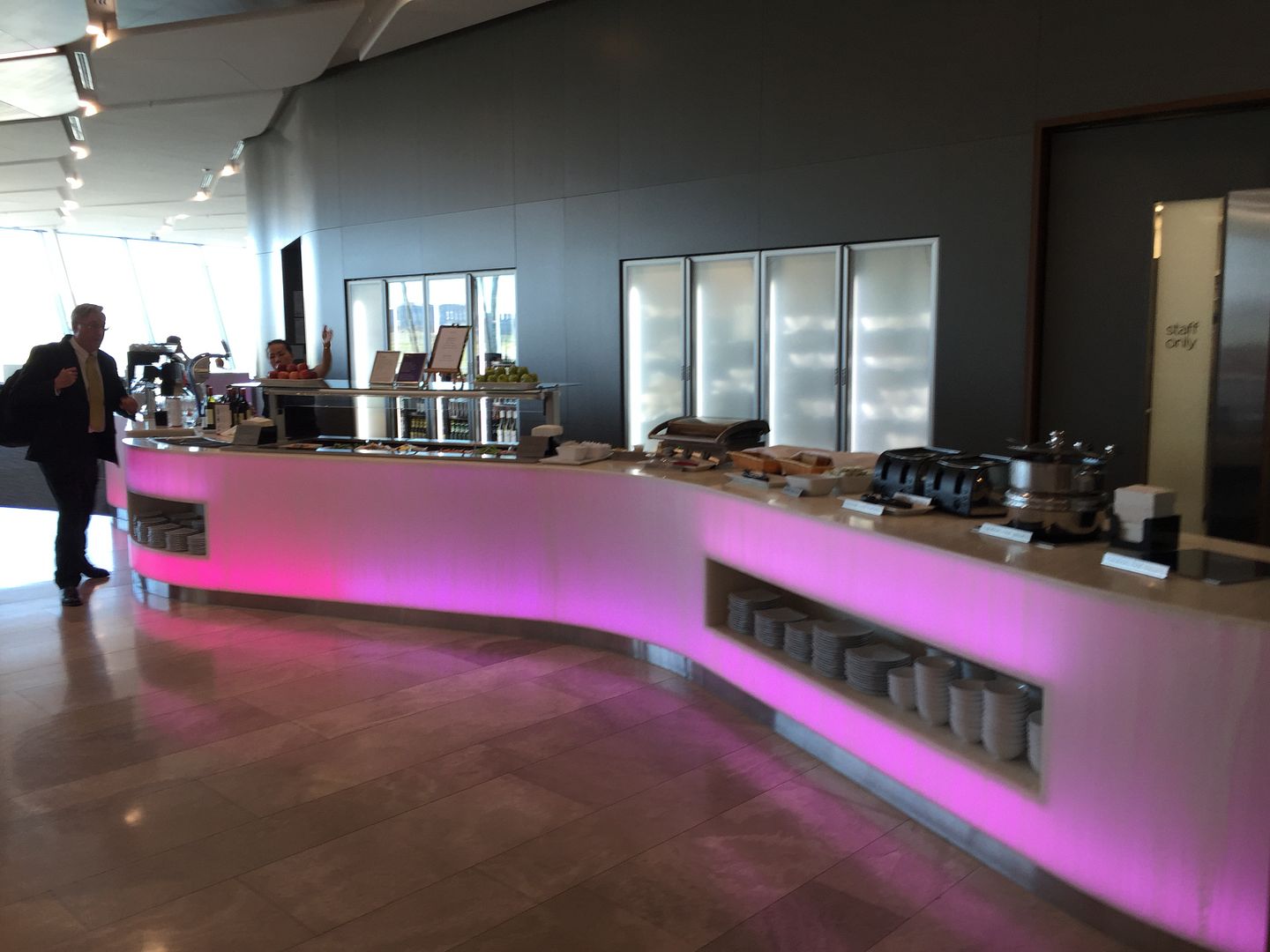 Boarding & flight information:
My Qantas flight began boarding at 12:26pm and priority boarding was enforced.  We ended up closing late because of late passengers coming from a delayed connecting flight.  I found it a bit strange because the next Canberra flights would depart in an hour.  Unless the next flight was extremely full, it made little sense to delay a flight just to wait for a handful of passengers. 
Newspapers (complimentary) at gate for Qantas flight:
Beautiful VH-QOU
Door was closed at 12:52pm and we took off from R/W34L at 1:09pm.  Flying time was thirty-nine minutes, as we stayed at 22,000feet during most of the flight.  We had to maneuver some weather, but the flight was mostly smooth. 
My return Virgin Australia flight had a slight delay due to the late inbound flight arriving from Sydney.  Boarding began at 4:05pm at gate 7, and the gate agent with a huge walkie-talkie yelled at me for taking photos using my iphone.  So limited plane pictures!  The load was relatively light and door was closed ten minutes later and we pushed back at 4:23pm.  We took off from R/W35 at 4:29pm for our short thirty-nine minutes flight.  For some reason, we stayed at 15,000feet.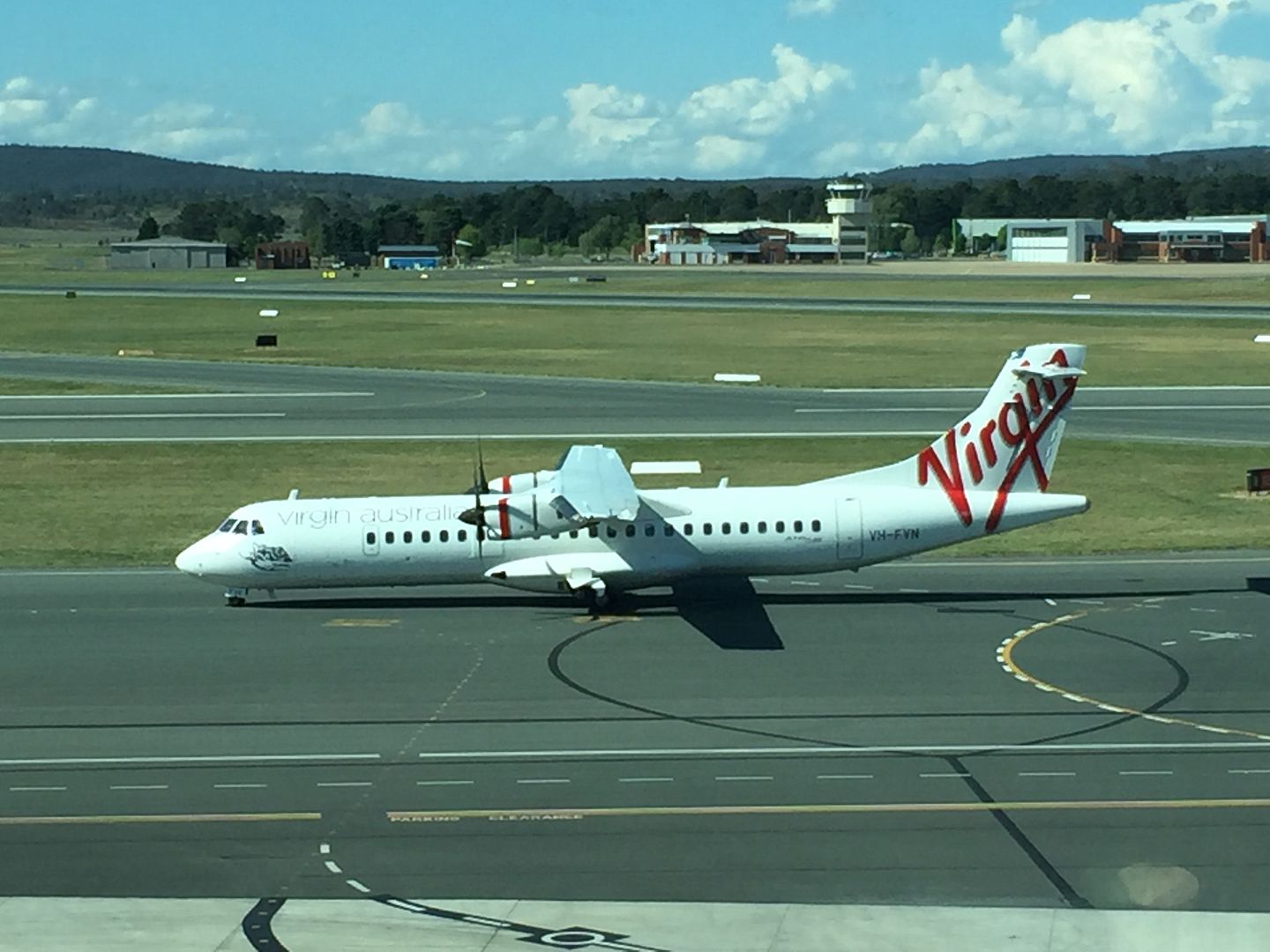 Cabin:
Both airlines use the latest generation of turboprops, and I gave the ATR 72-600 a slight edge.  There are no ledges in the window seats on the ATR, compared to the Dash 8-400, which is illustrated by this picture.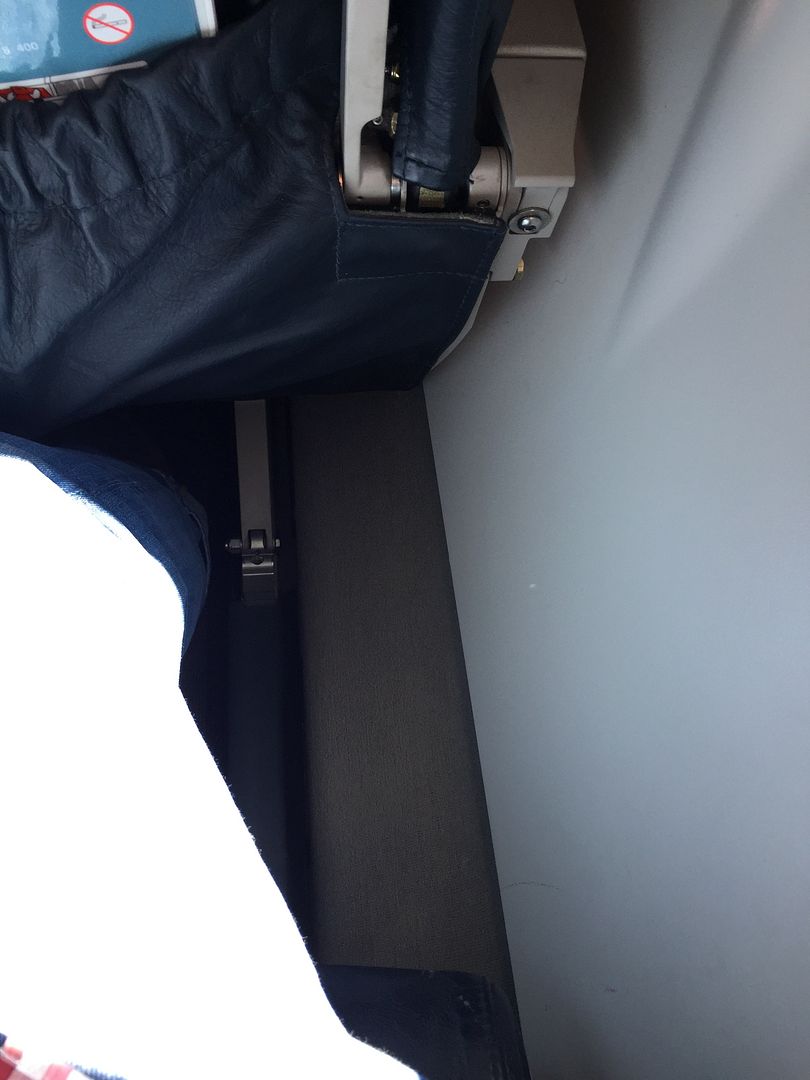 Honestly both turboprops are fairly quiet during cruising level and they are fairly comfortable.  However I was also lucky to have two seats by myself on these two flights.  I was lucky to have an empty seat next to me on the SYD-CBR flight, which was almost 100% full. 
Dash 8-Q400 cabin shot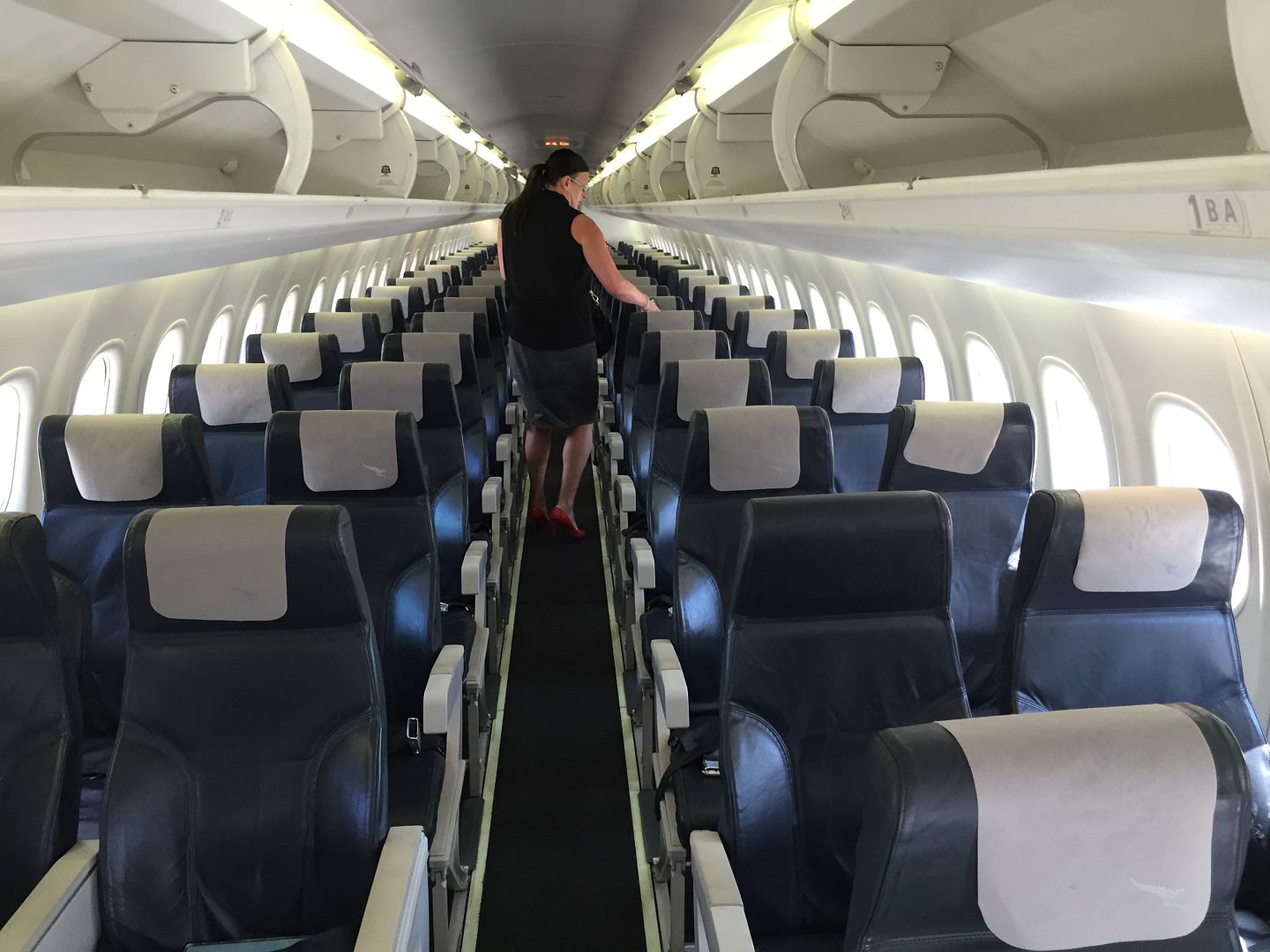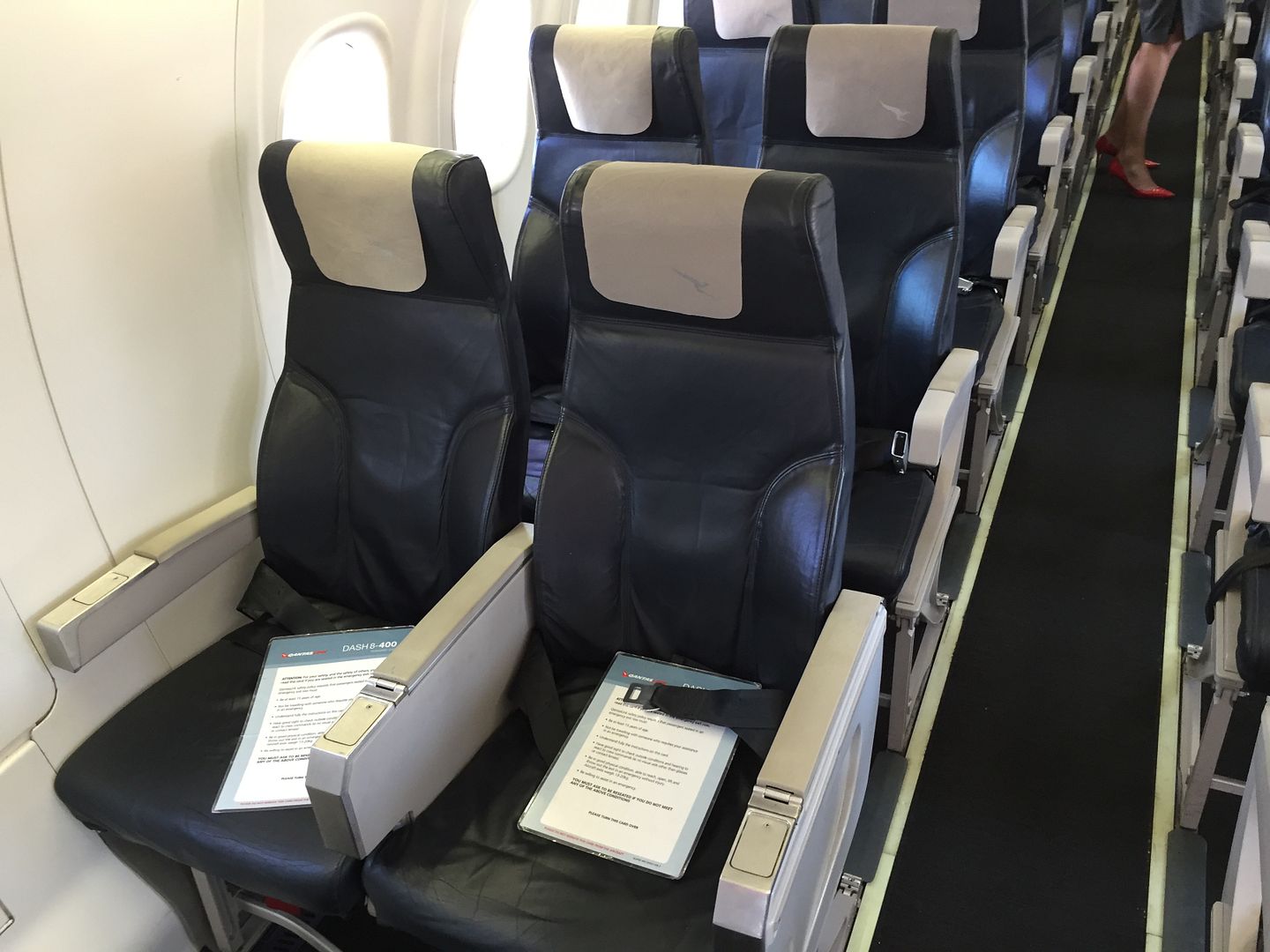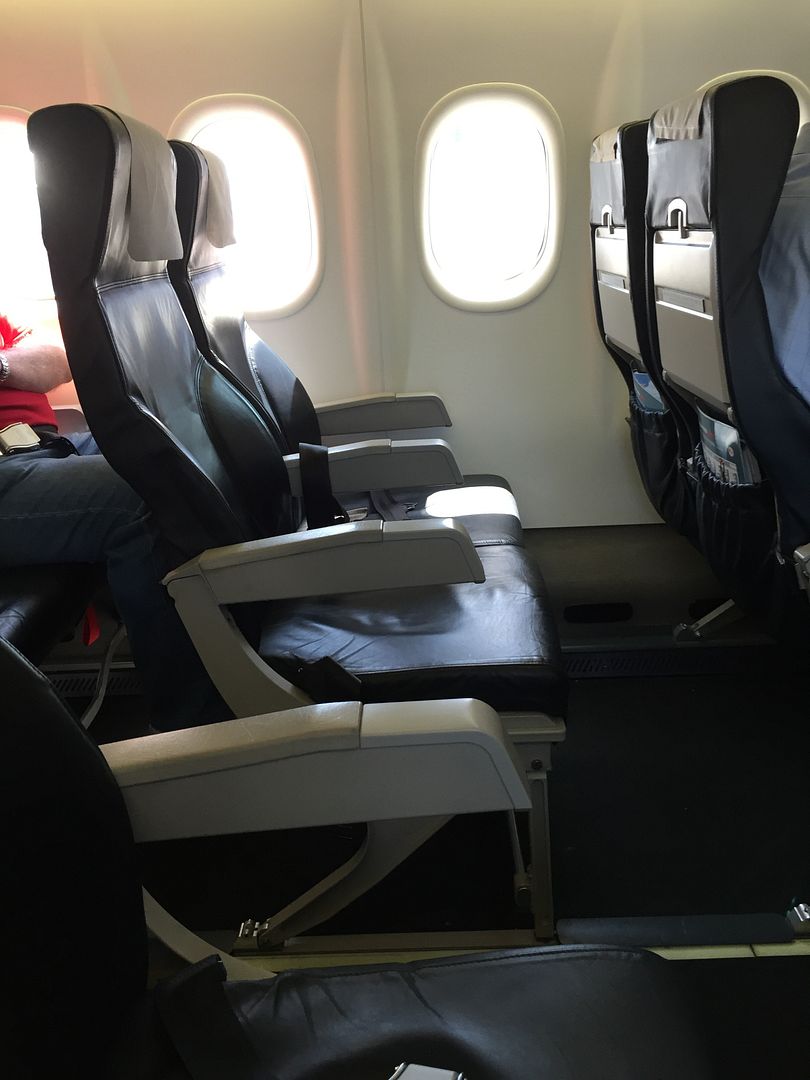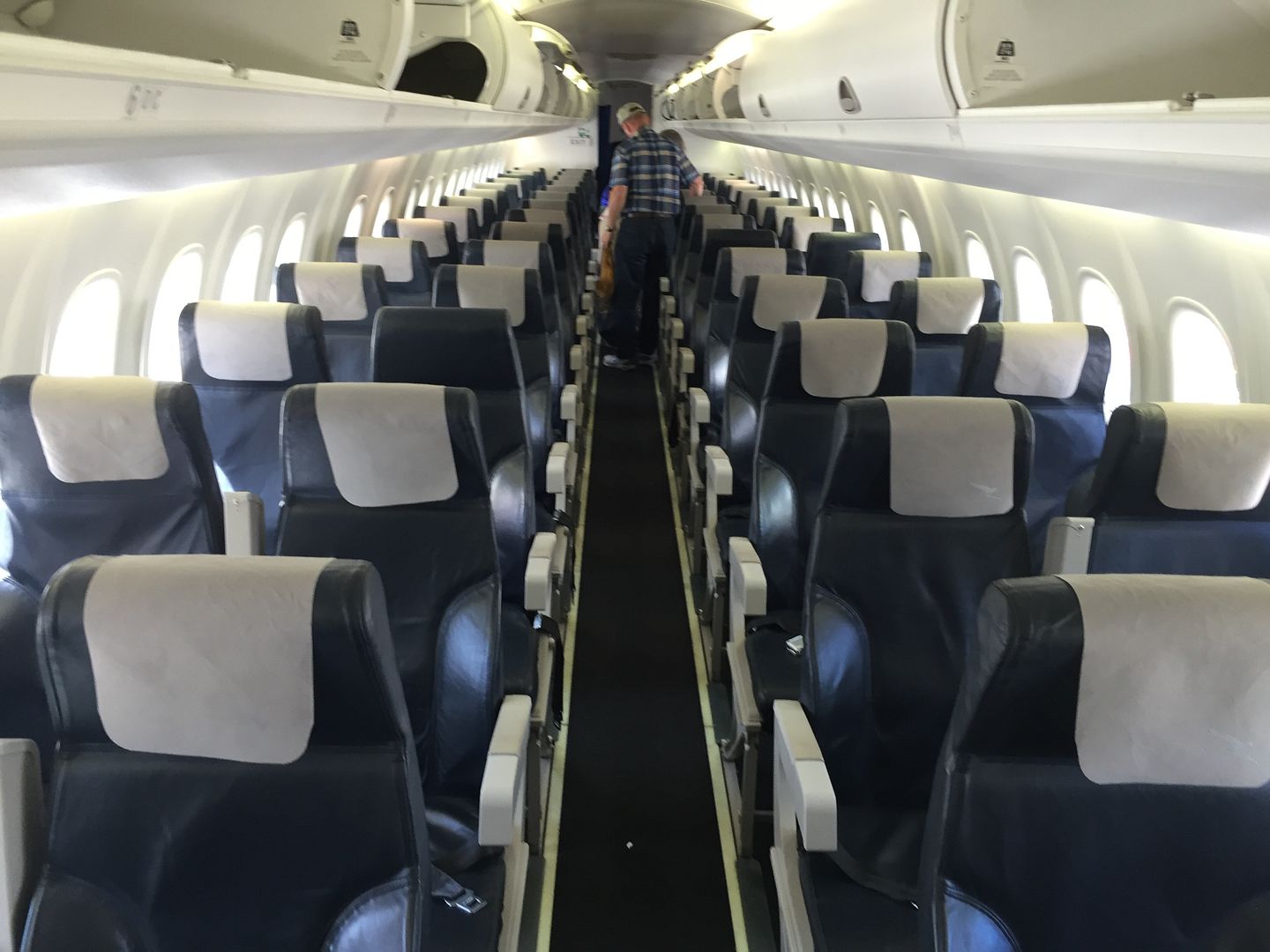 ATR 72-600 cabin shot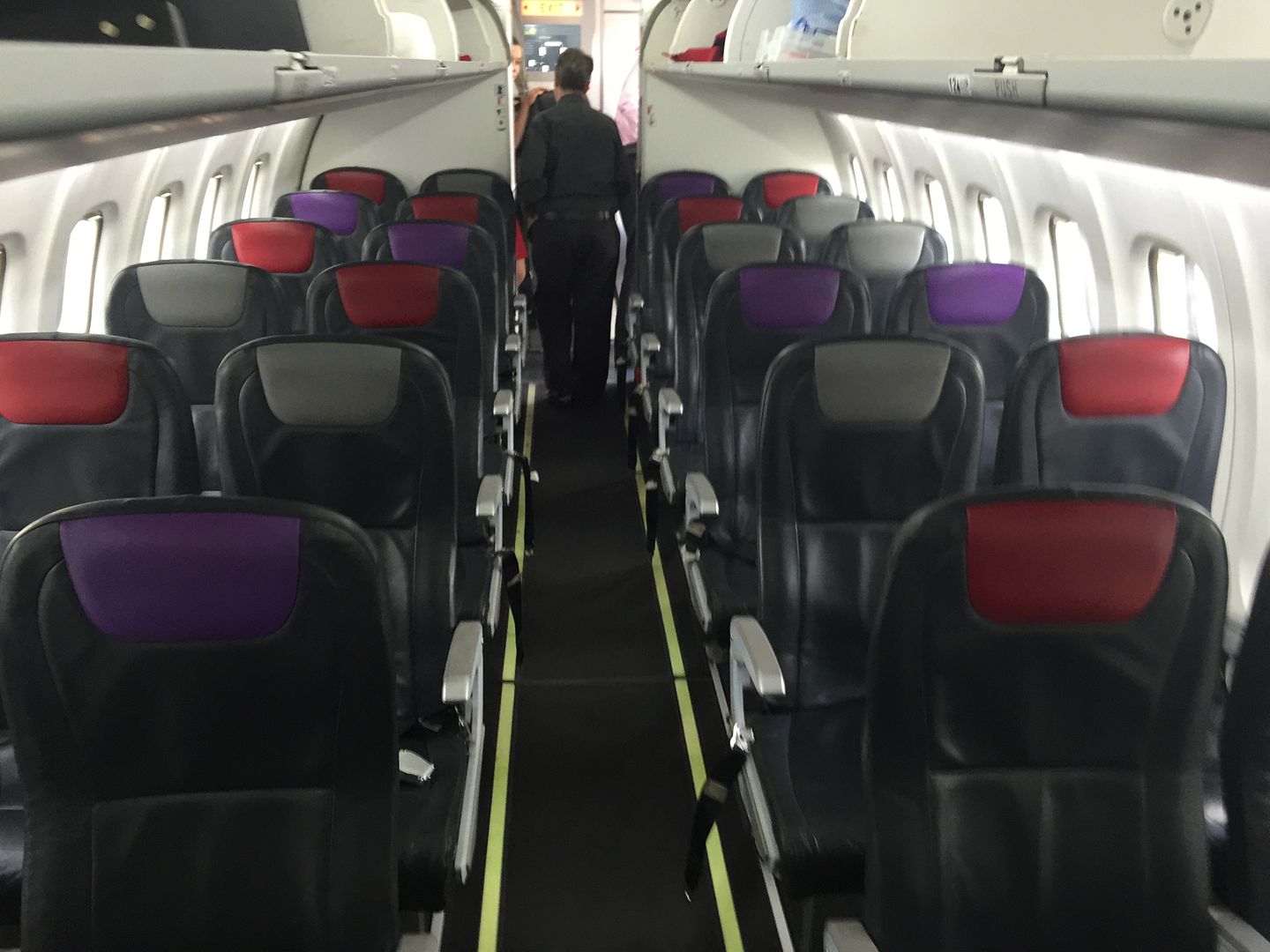 Exit Row – does it worth $35?
In-flight catering:
Qantas won by a mile in this category. 
Qantas actually offers a very substantial snack on this flight, which features another creation by the Temptation Bakeries.  This time, a cold Zucchini, bacon & Sweet potato slice is featured along with an apple and a small pack of TICTAC mint.
Beverage is limited to bottled water and tea/coffee.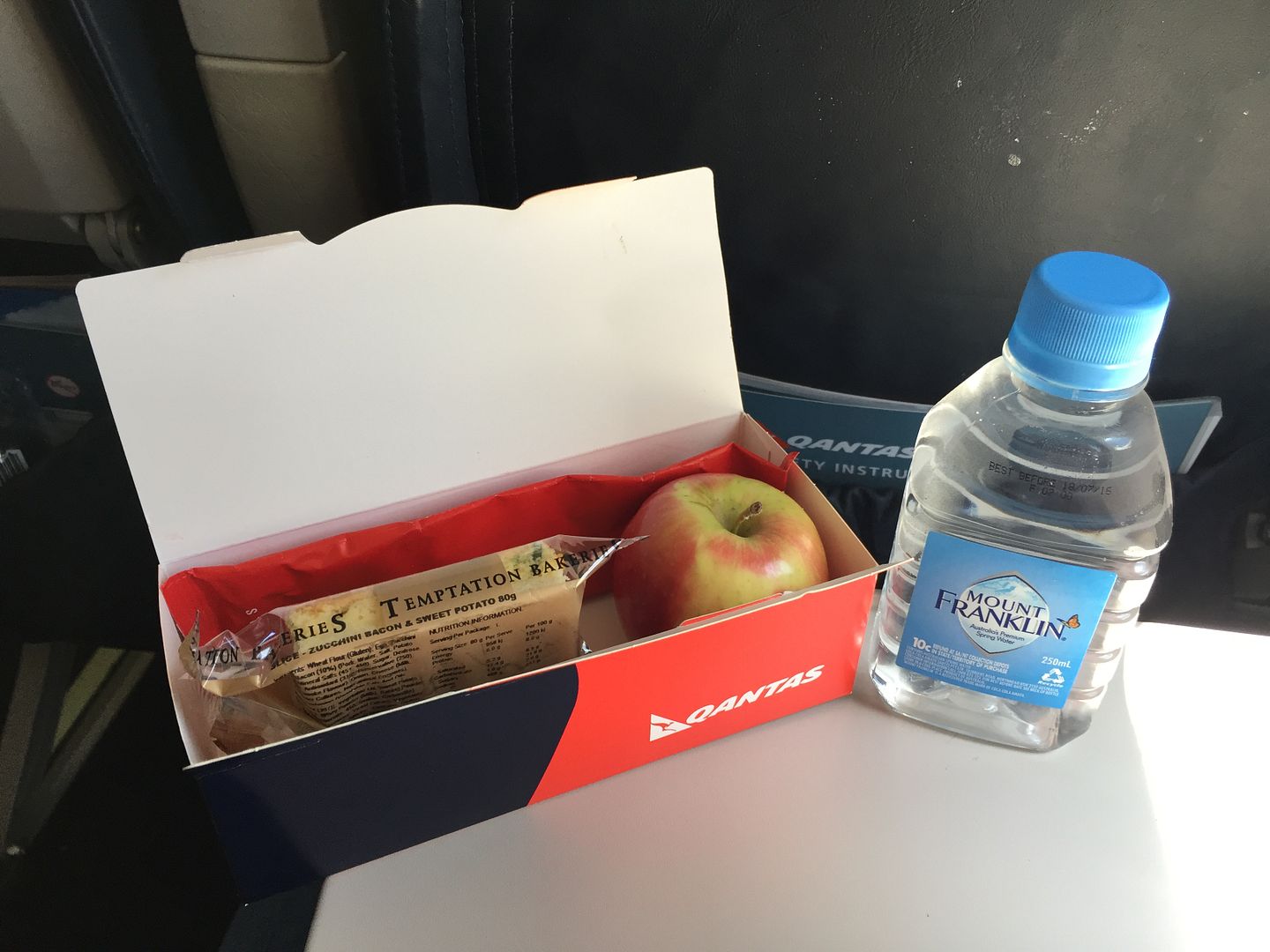 Virgin Australia has only recently introduced free refreshment on all domestic flights, and the single pack of supermarket quality's cheddar cheese and crackers barely qualify as light refreshment.  In terms of beverages, tiny water and orange juice cups are offered along with tea and coffee.   There is a full paid bar service. 
Honestly in the US, these flights will be "no service" in economy, so it is already quite remarkable that both airlines offer some kinds of onboard service.  On the same times, last minute tickets on this route are high, so it is sort of like our BOS-LGA-DCA shuttles that some kinds of inflight service must be offered.  But I still feel that Virgin Australia really needs to step up its offering because its price is no longer at the LCC level.  I basically will choose QF on this route again in the future because of its generous snack offering, especially their fares are almost the same. 
Flight Attendants:
Honestly the flights were so short that you did not really have much time to interact with the F/As, or ask for anything extra.  In general, Qantas' F/As are bit more friendly than Virgin Australia's younger, more attractive, but also more uptight F/As. 
Scenery along the flight: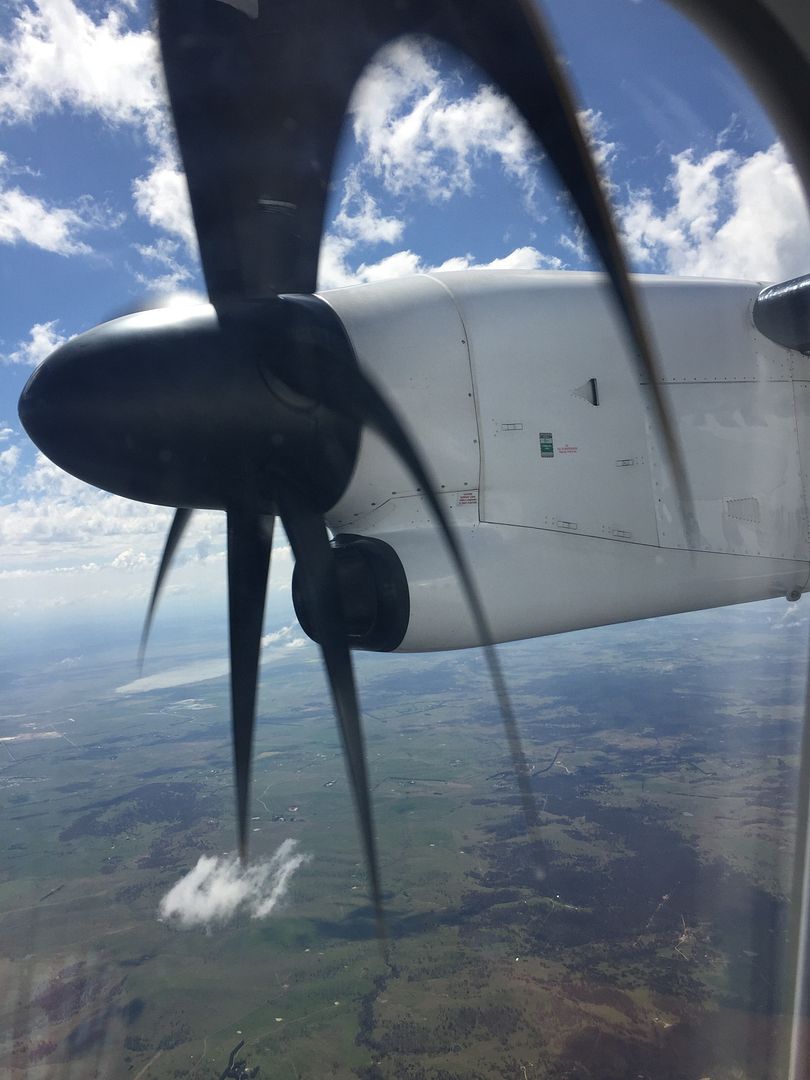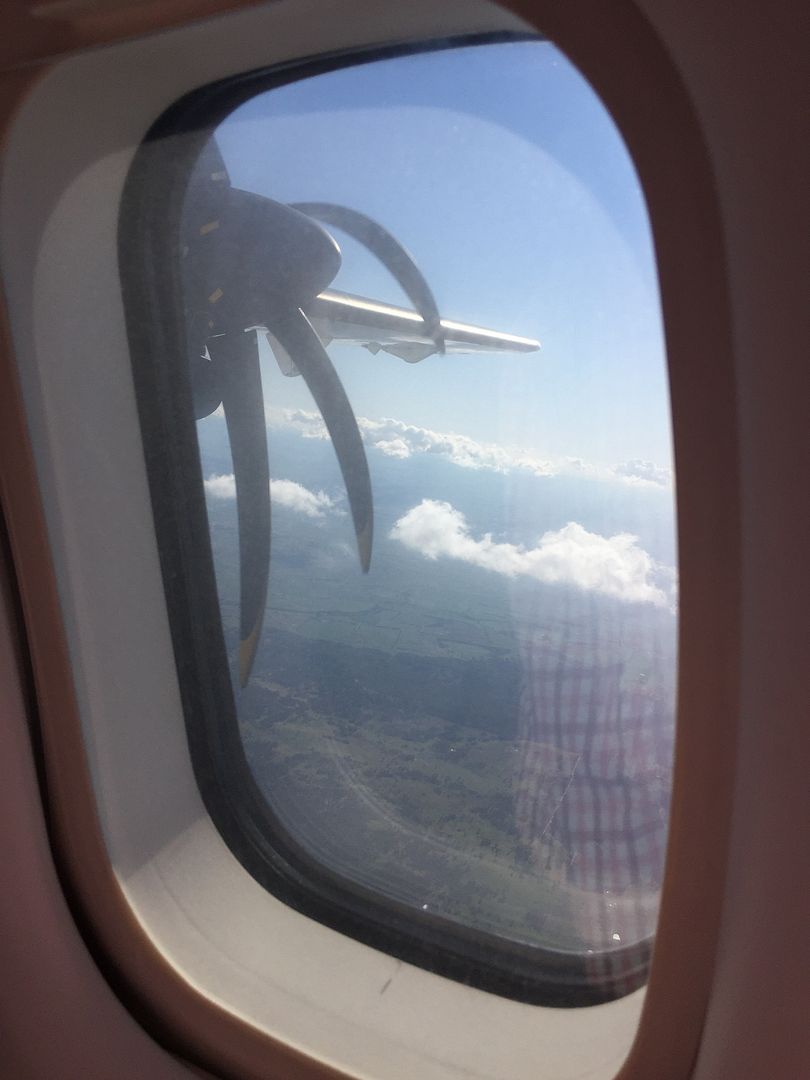 Arrival:
My Qantas' flight began the descent at 1:31pm local time, and F/As were asked to take their seats early due to some thunderstorm activities around Canberra.  In the end, it was fairly smooth and we landed on R/W35 at 1:48pm.  However, our original assigned gate was still occupied by a plane, which was pretty strange, as our flight was already ten minutes late.  I guess in the end, they found us a gate, but we were almost 20 minutes late. 
Interesting sight in the taxiway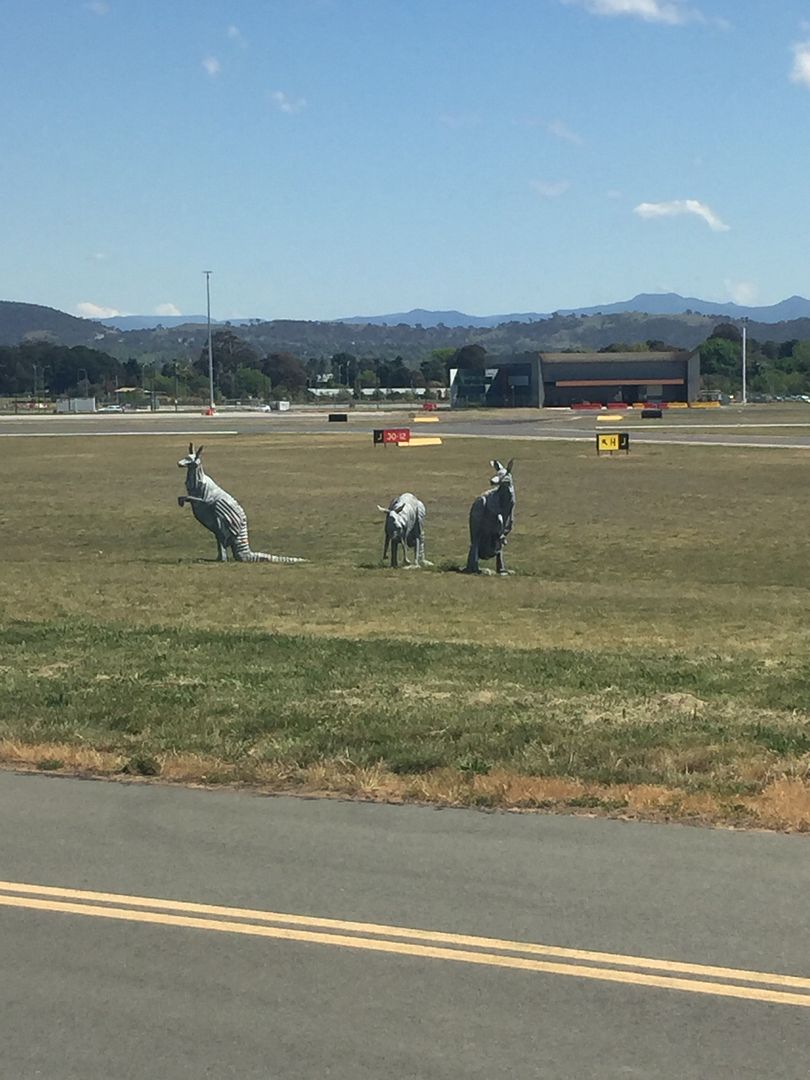 Virgin Australia, in the opposite, caught up some lost time, and descent began at 4:50pm.  We landed on R/W34L at 5:08pm and parked at gate 35 only seven minutes later than our scheduled arrival time. 
In conclusion, both airlines actually offer decent experiences on these Capital shuttles, and I find it remarkable that an almost full in-flight service was offered on these 30 minutes flight.   Even MH and SQ only offer some kind of substantial snccks to its premium passengers on their short SIN-KUL flights.   Both airlines use some of the newest turboprops in the market and you can't really complaint too much.  Qantas is definitely my preferred carrier on this route simply because of a more seamless experience with American Airlines, as long as a substantial snack and better frequent flyer miles accrual.  AA awards me 1000 miles, while Virgin America awards me 29 points.  It is really a no-brainer.  I only wish that Qantas can reopen advanced seat assignment on these Qantas link's flights in the future. 
The next report will be a grand finale to this Australian trip report.
Carfield