Jetblue Daytona Beach Inaugural 2016
2016 begins with a bang – JetBlue has two inaugural flights in January, and I somehow manage to do both.  This trip report will focus on Daytona Beach, which is JetBlue's eighth Florida destination, and there is no doubt that the community in Daytona Beach is more than happy to welcome JetBlue to their community.  I have been to many inaugural flights, and in terms of community reception, you can't feel any more enthusiasm from the community than this inaugural flight. 
Since someone has already written about the inaugural, I am just going to post some basic information and most pictures.  Here is the full photo album for those who don't want to read through this short trip report.
http://s1213.photobucket.com/user/Carfield76/library/Winter%202015-16/JetBlueDaytonaBeachInaugural01072016
January 7, 2016
B6 393 JFK-DAB Lv0900 Arr1155 Airbus A320-200 N661JB "Let the Blue Times Roll" Blueberries livery
B6 500 DAB-JFK Lv1400 Arr1623 Airbus A320-200 N661JB
It was a rough start in the morning, as I arrived at JFK rather late. 
So only a few pictures in the ground – I basically snatched a croissant and a bagel and then rushed on board.
Boarding began very early at gate 16 this morning, and when I arrived at the gate, they were already boarding the non-EMS folks.  The load was pretty healthy, but not completely full.  The return was a bit on the light side, but pretty good for inaugural flights.  However I noticed a few non-revs from other airlines on the return flight. 
Continental Breakfast Buffet at gate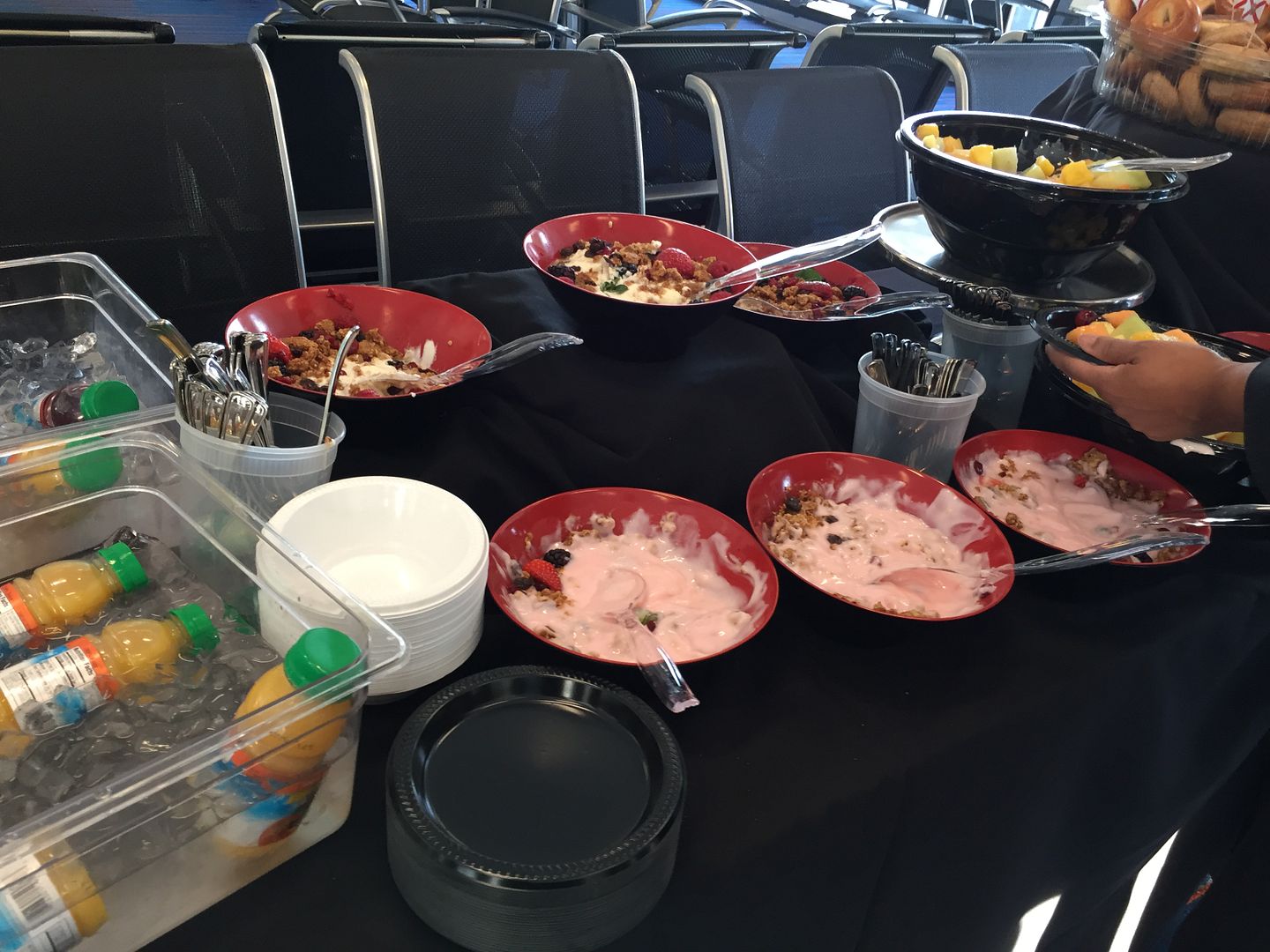 New destination poster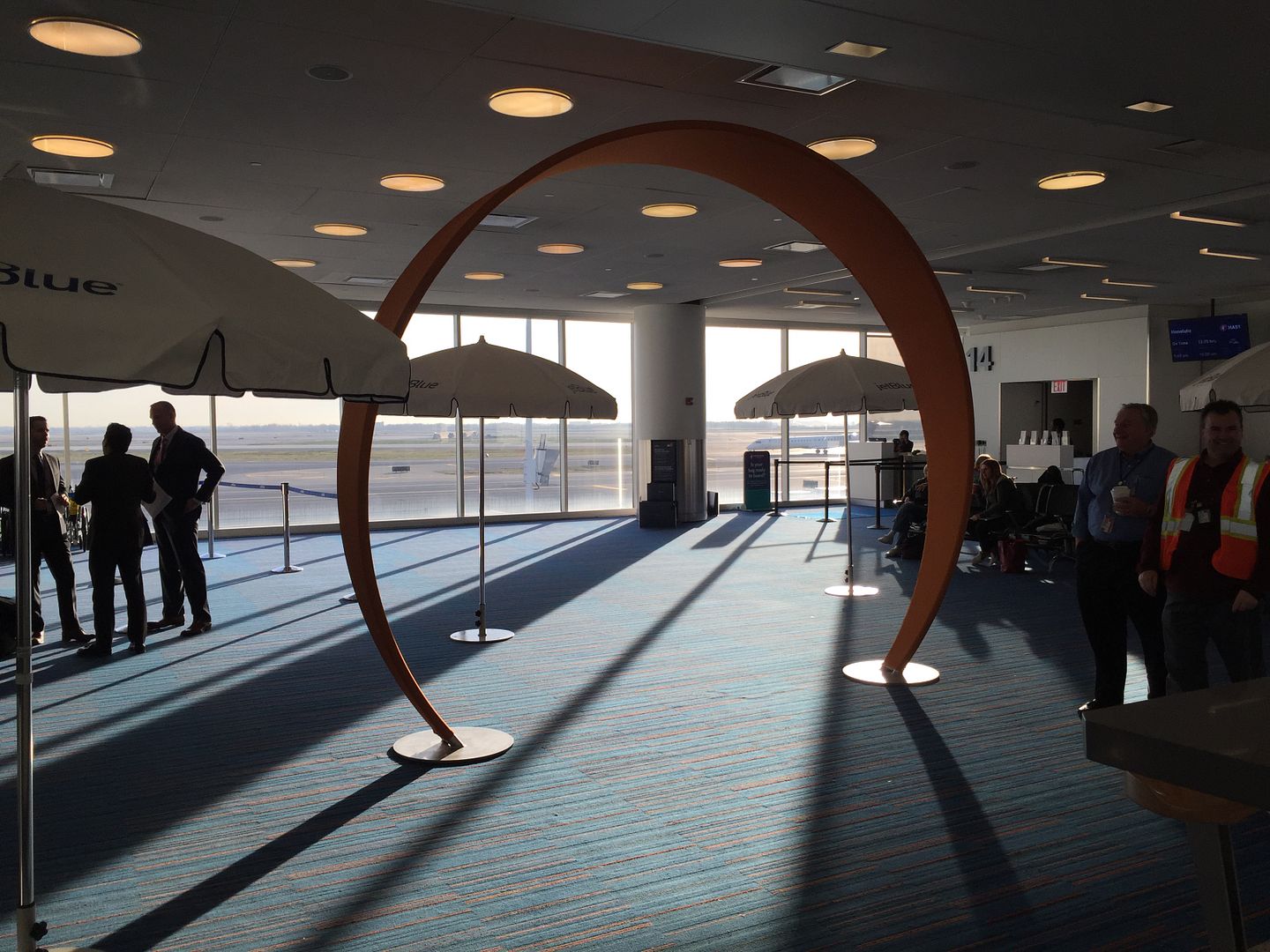 N661JB at JFK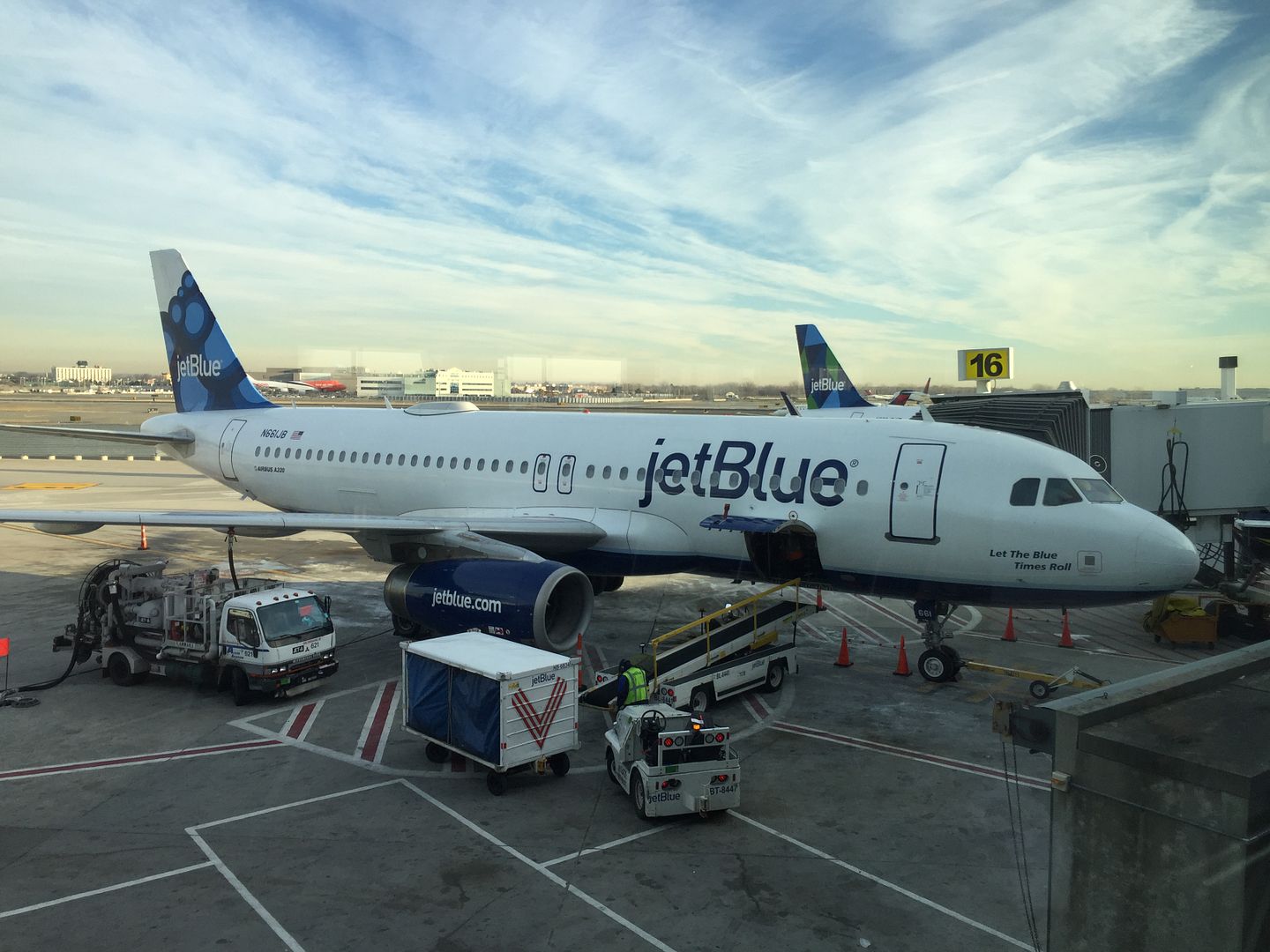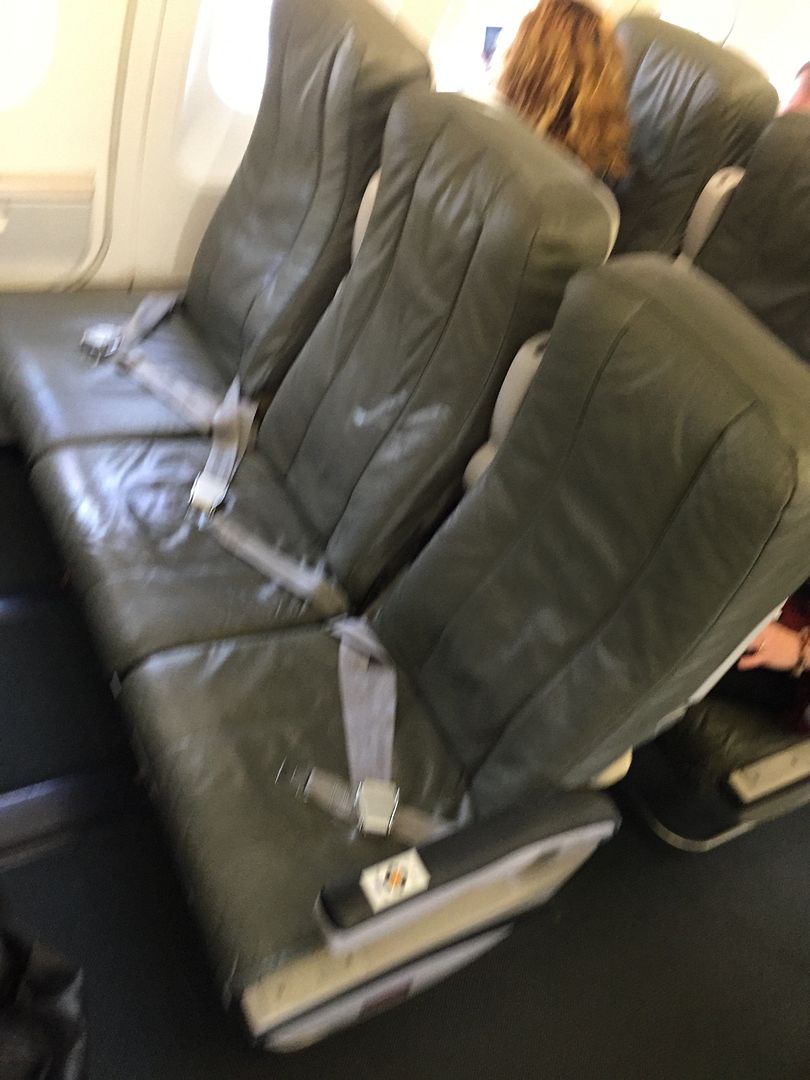 Captain Holler gave a welcome prior to departure – signature JetBlue's captain welcome
Door was closed early at 8:53am, and things were running smoothly at JFK this morning.
During the pushback, the ground crews ran around the plane with the American flag and Florida State Flag.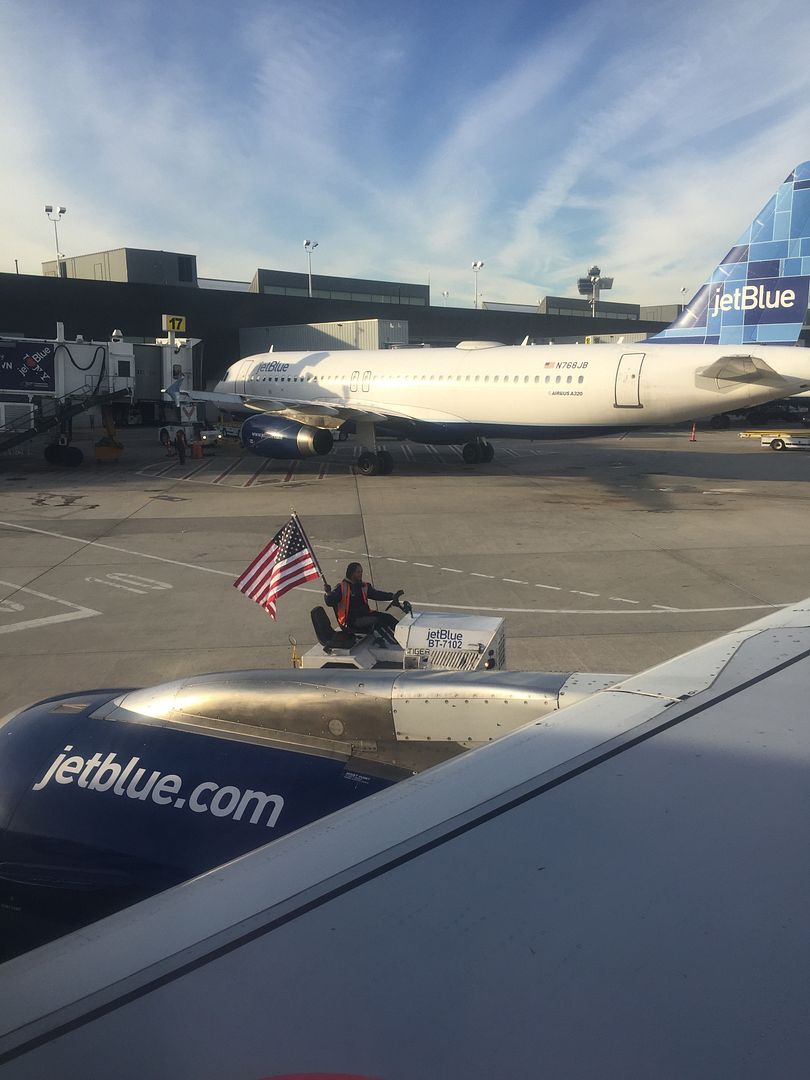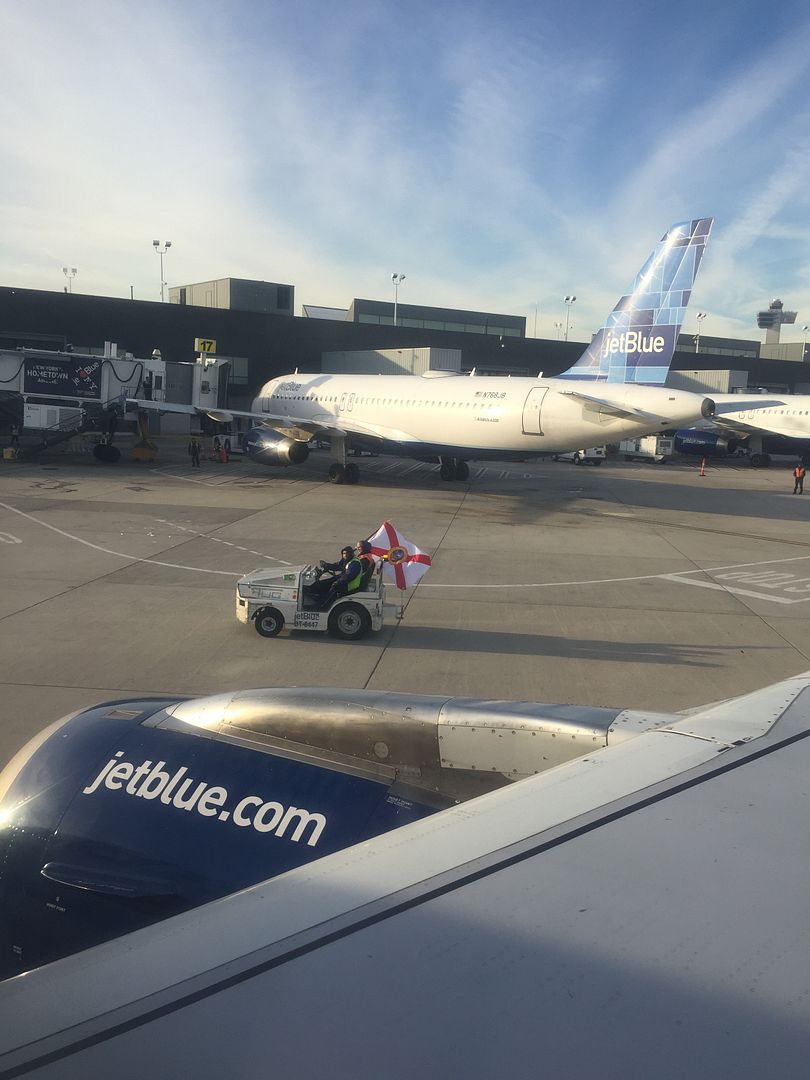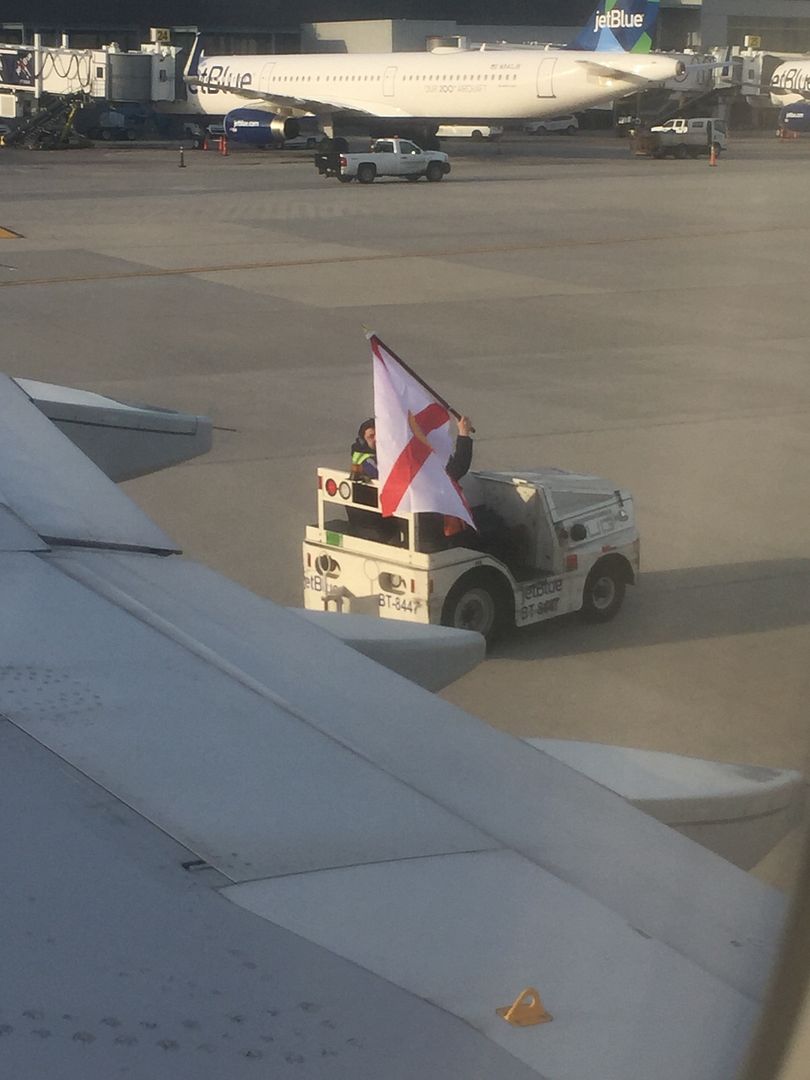 We took off from R/W22R at 9:11am.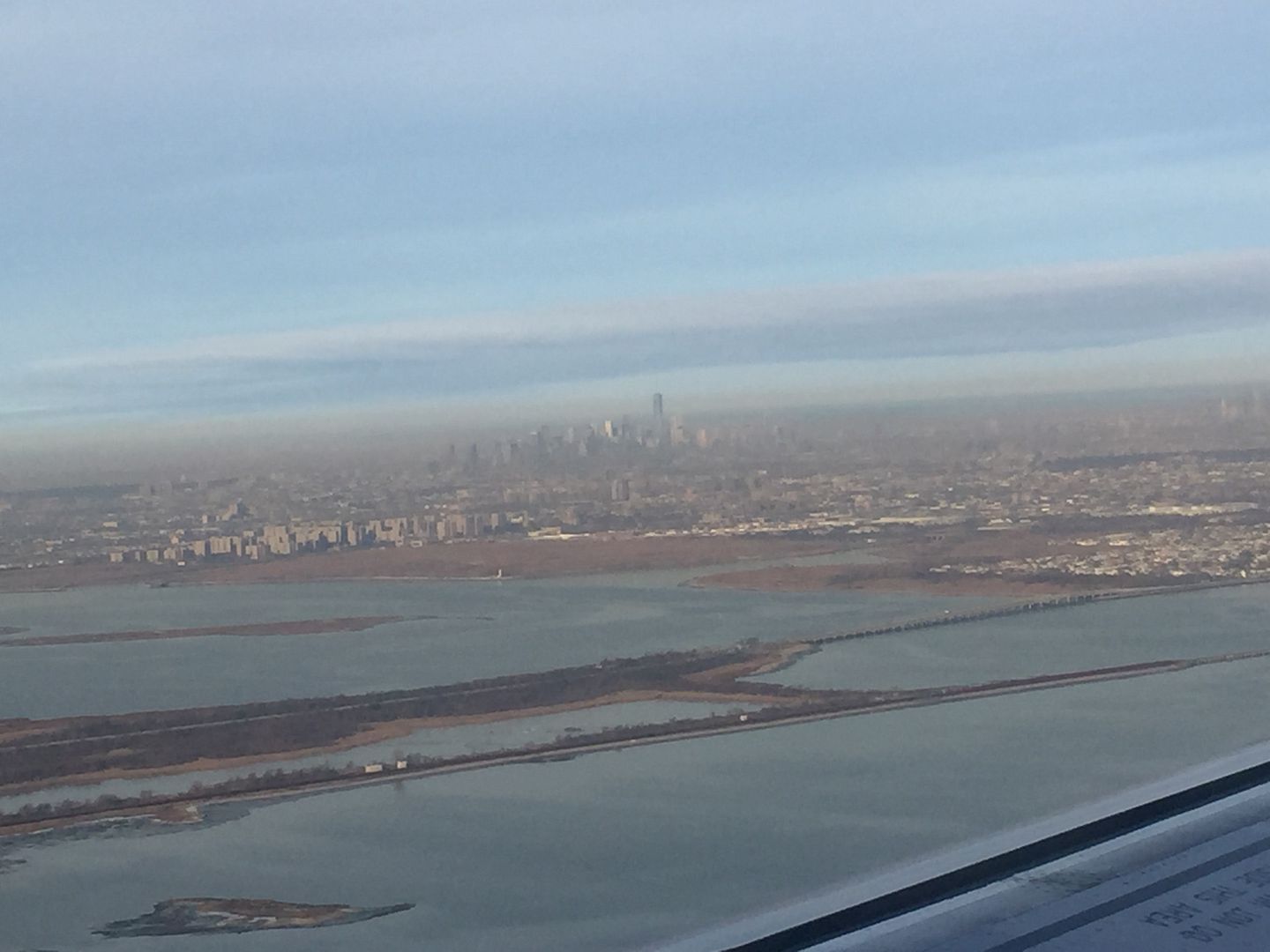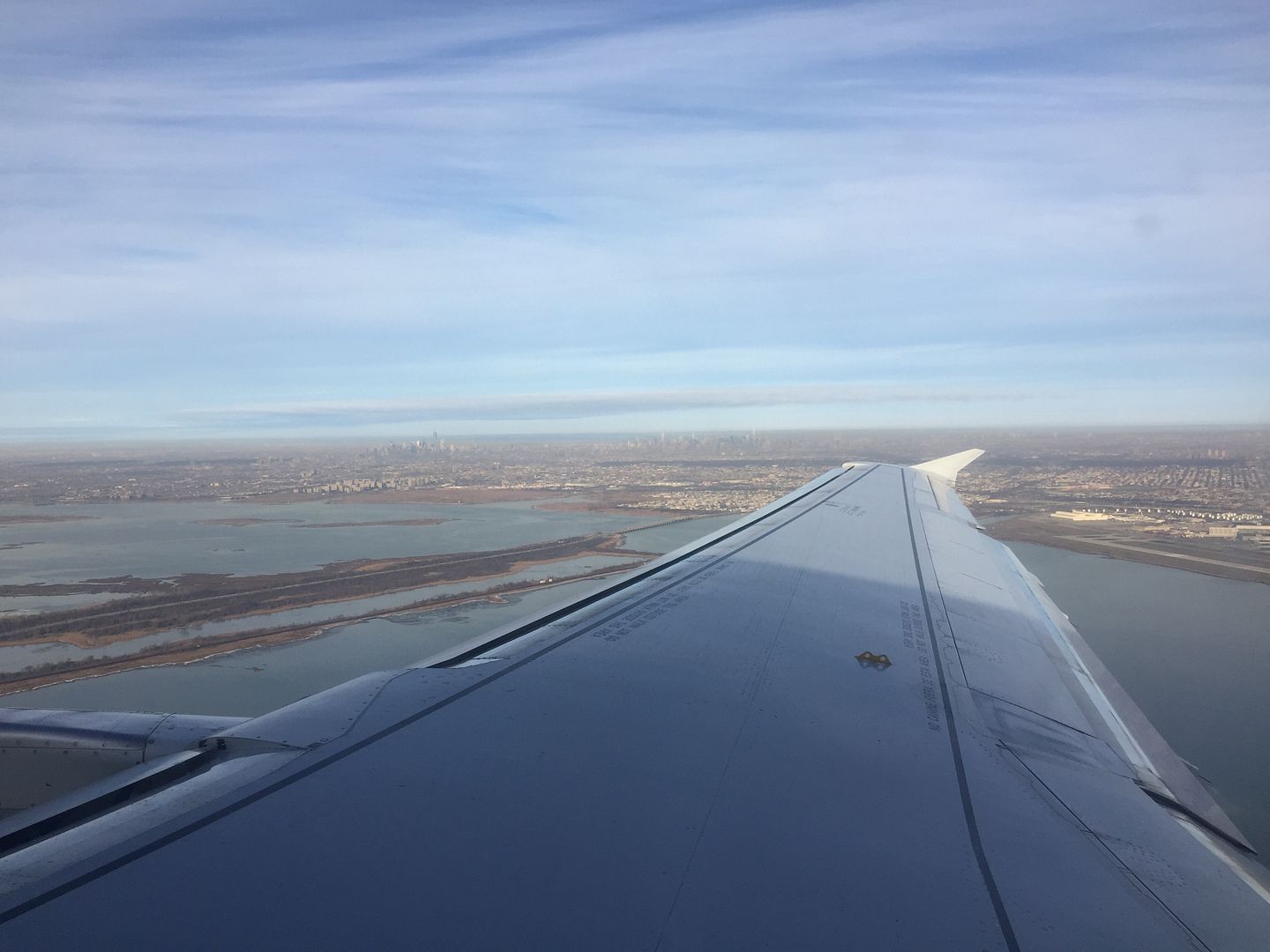 Flying time was two hours and thirteen minutes with a cruising altitude of 36,000 feet.
Captain Holler and Hilton, as well as F/As – Jared, Latisha, and Richard, worked both the inbound and outbound flights.  All of them are JFK based. 
Service was pretty standard JetBlue, and there is one kind of additional snack choice today – sweet & savory pretzels, but there was no complimentary alcohol at all.  I guess there was no local sponsor for that type of adult beverage today.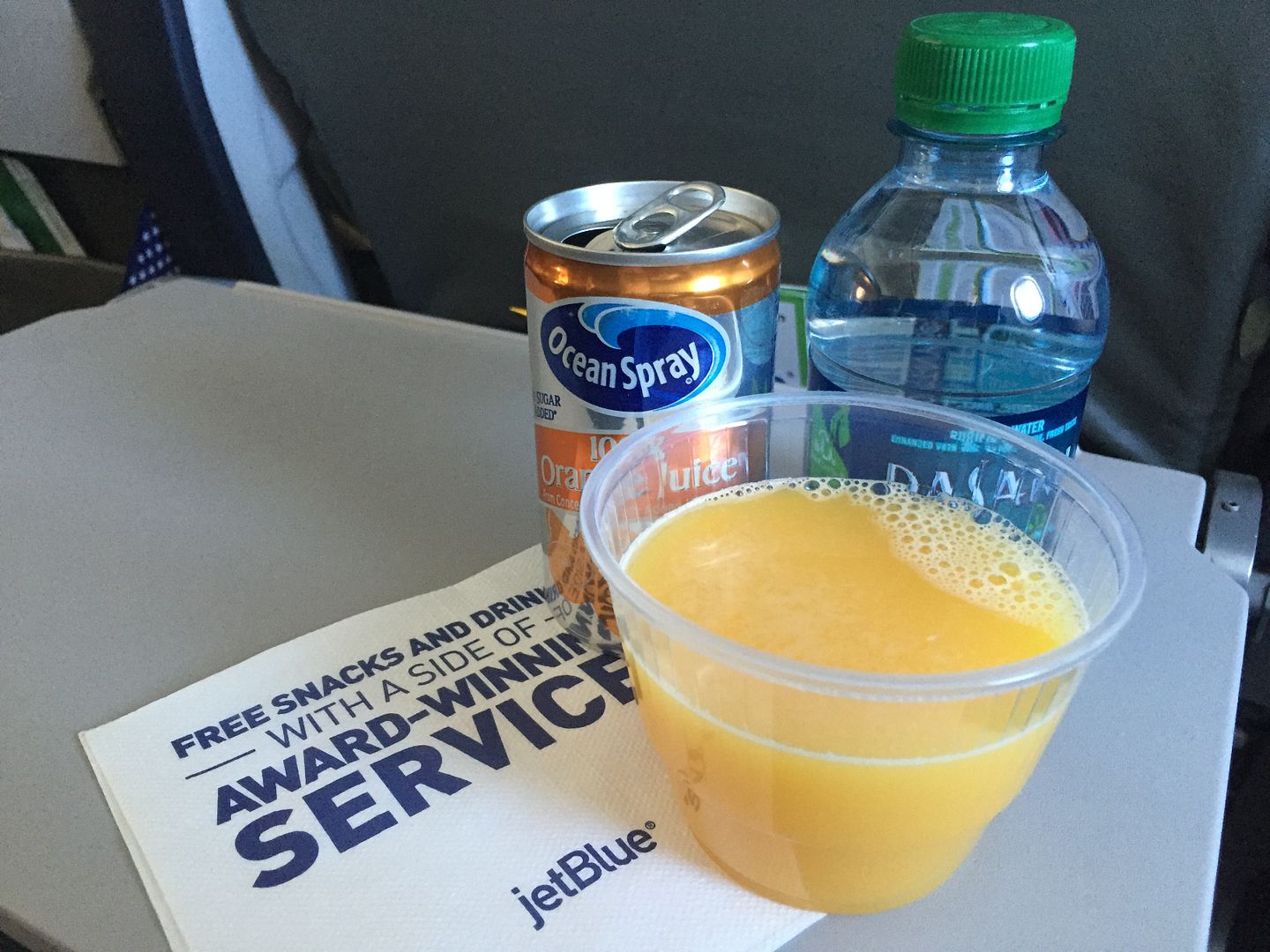 However, the lucky draws on both flights were pretty amazing – these were all strong signs of local supports – there were hotel stays (Hilton Daytona Beach), Country Club Golf package, and the grand prize was the roundtrip JetBlue tickets to DAB, combined with hotel stays and tickets of local golf course and water parks.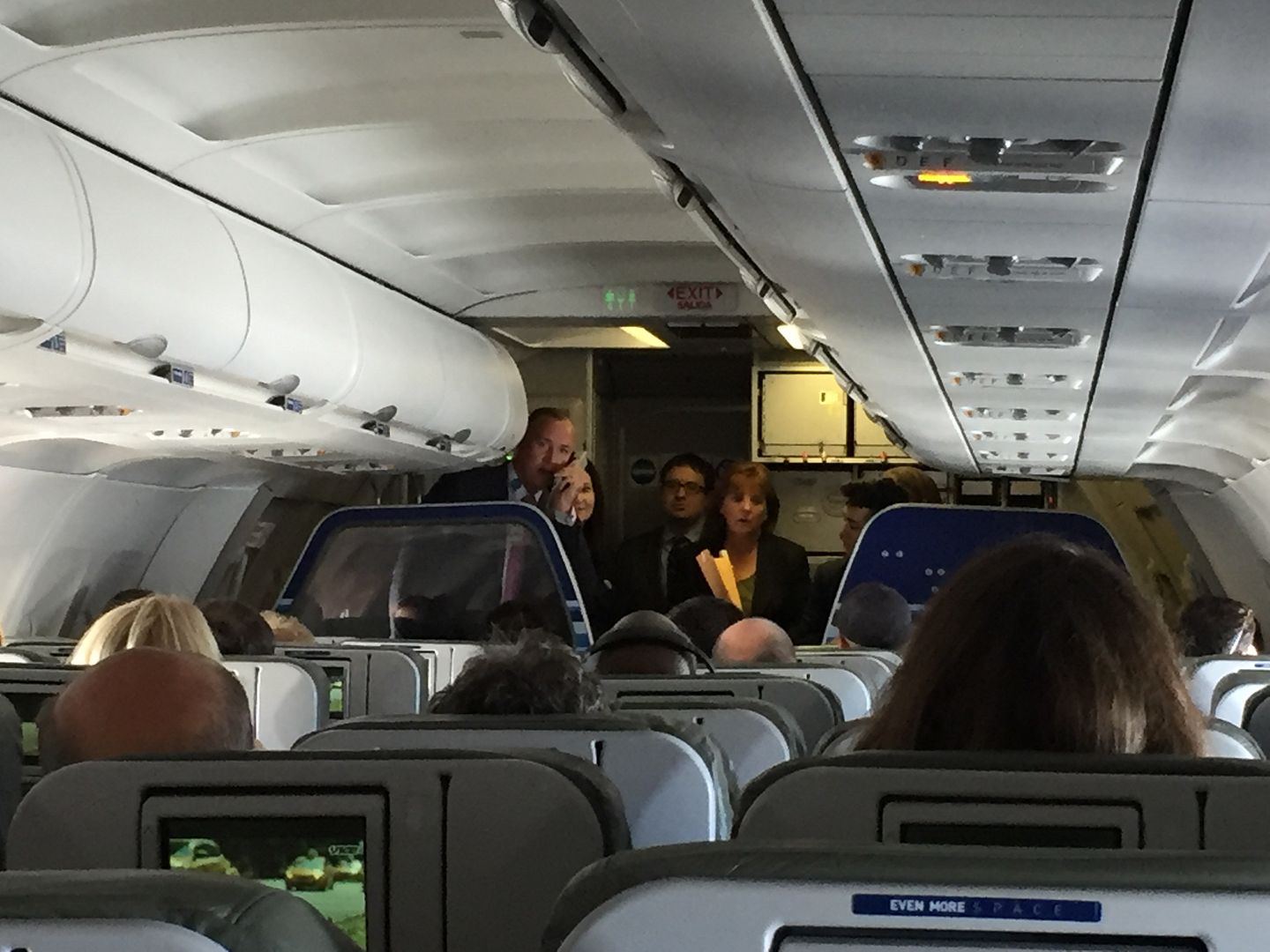 Descent began at 10:53am, and we landed on R/W7L at 11:24am.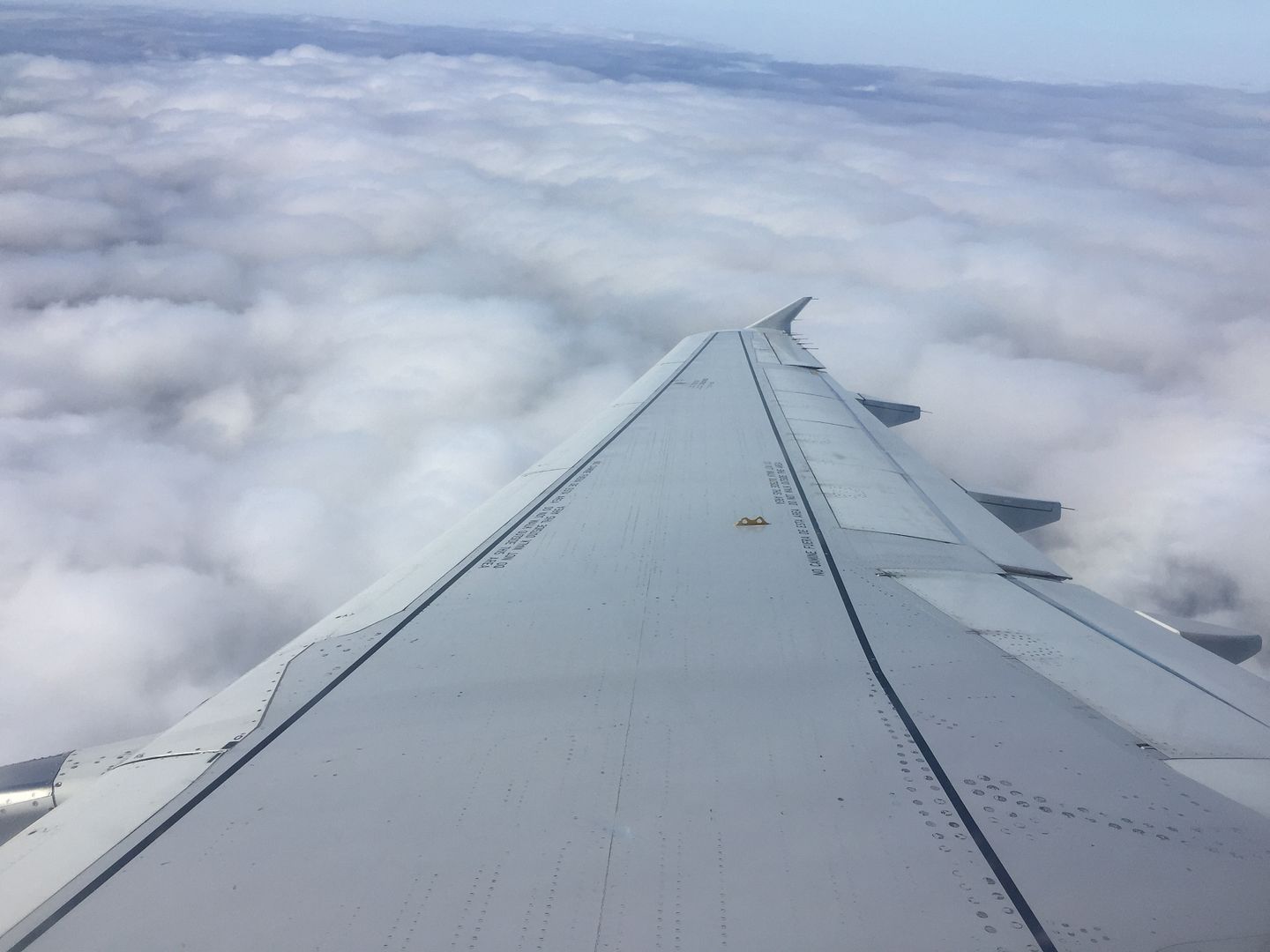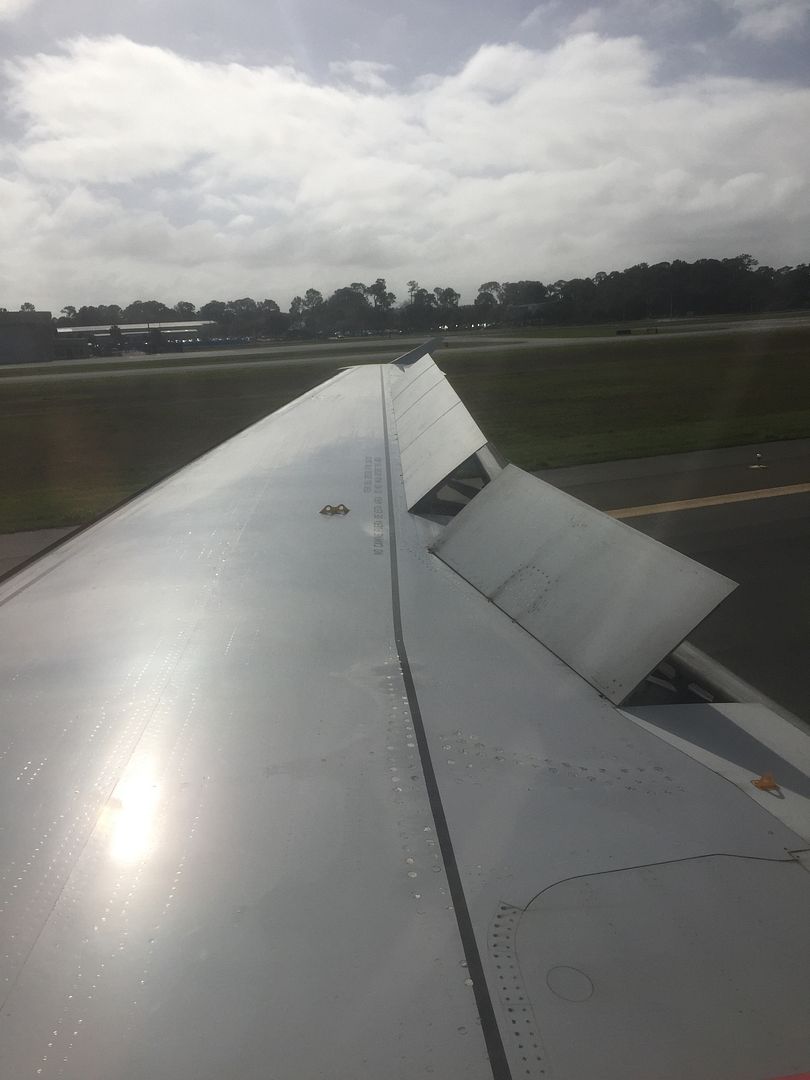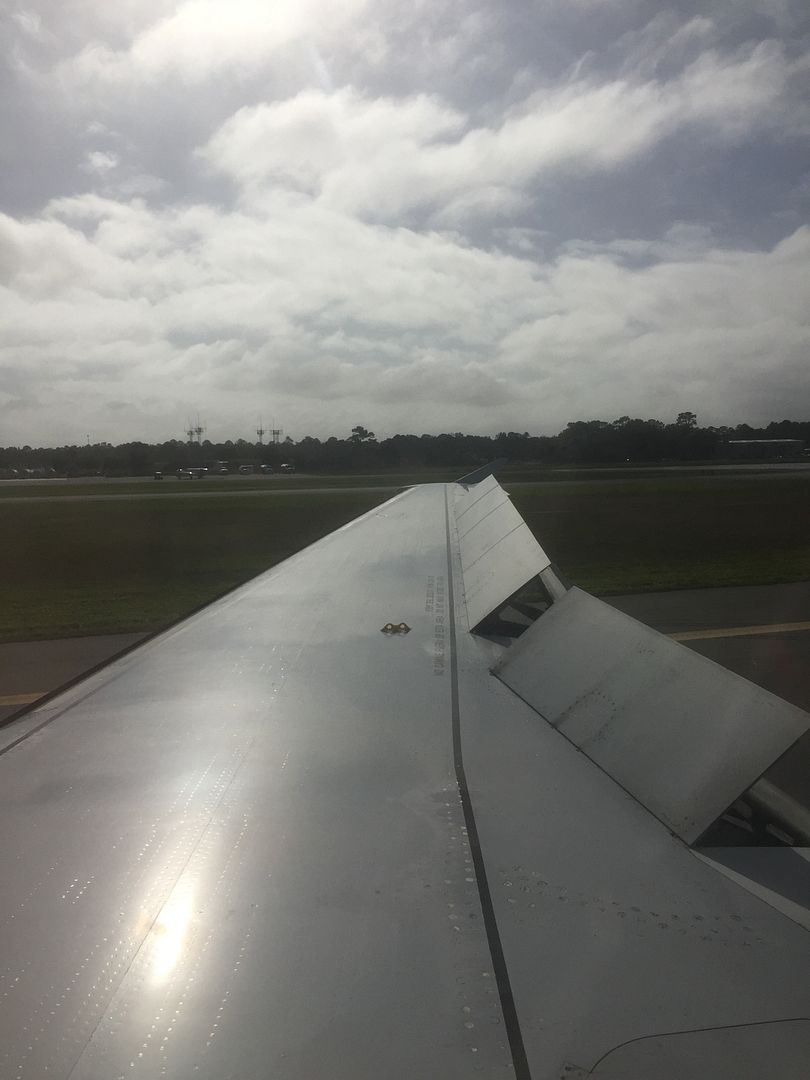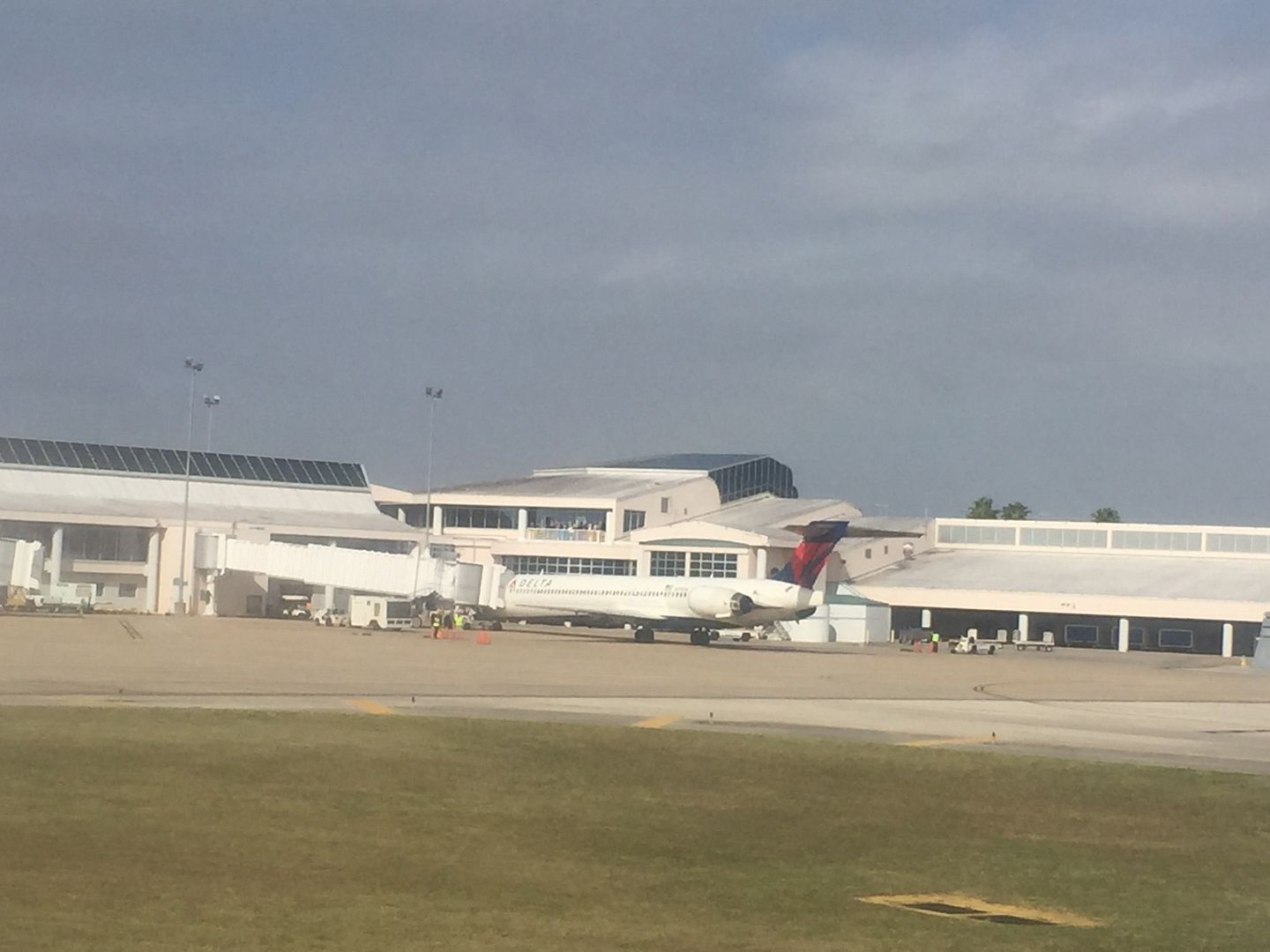 Water canon welcome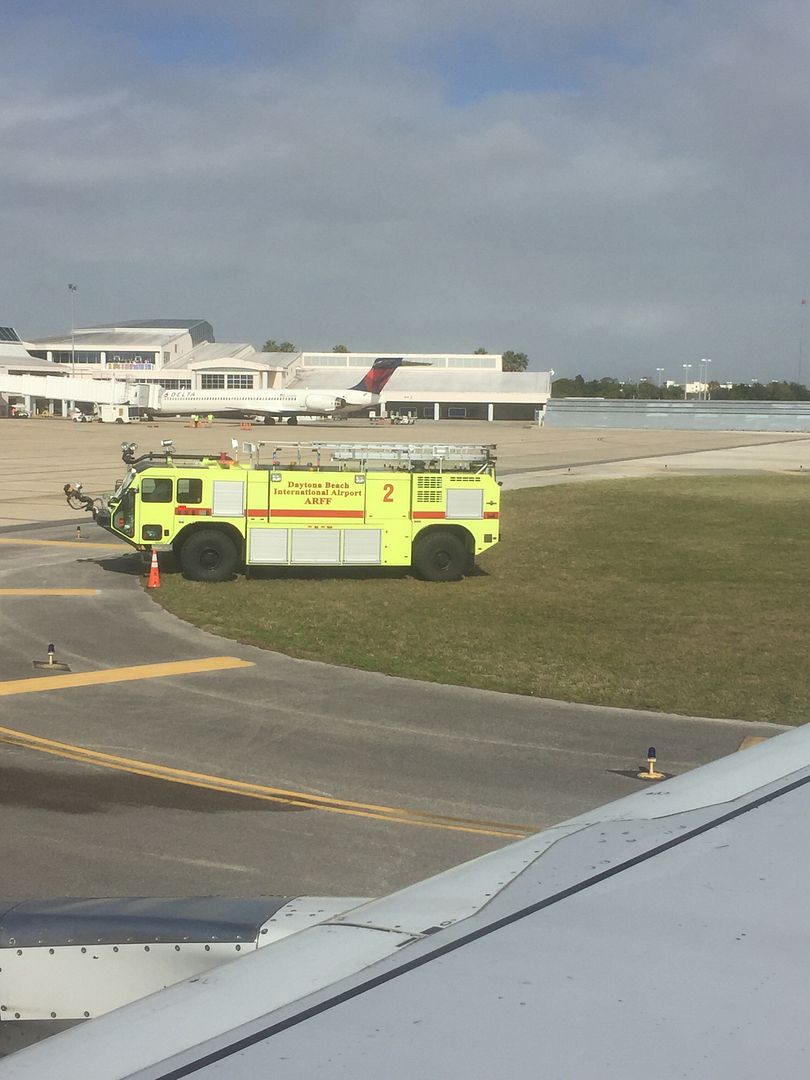 Gate welcome at gate 6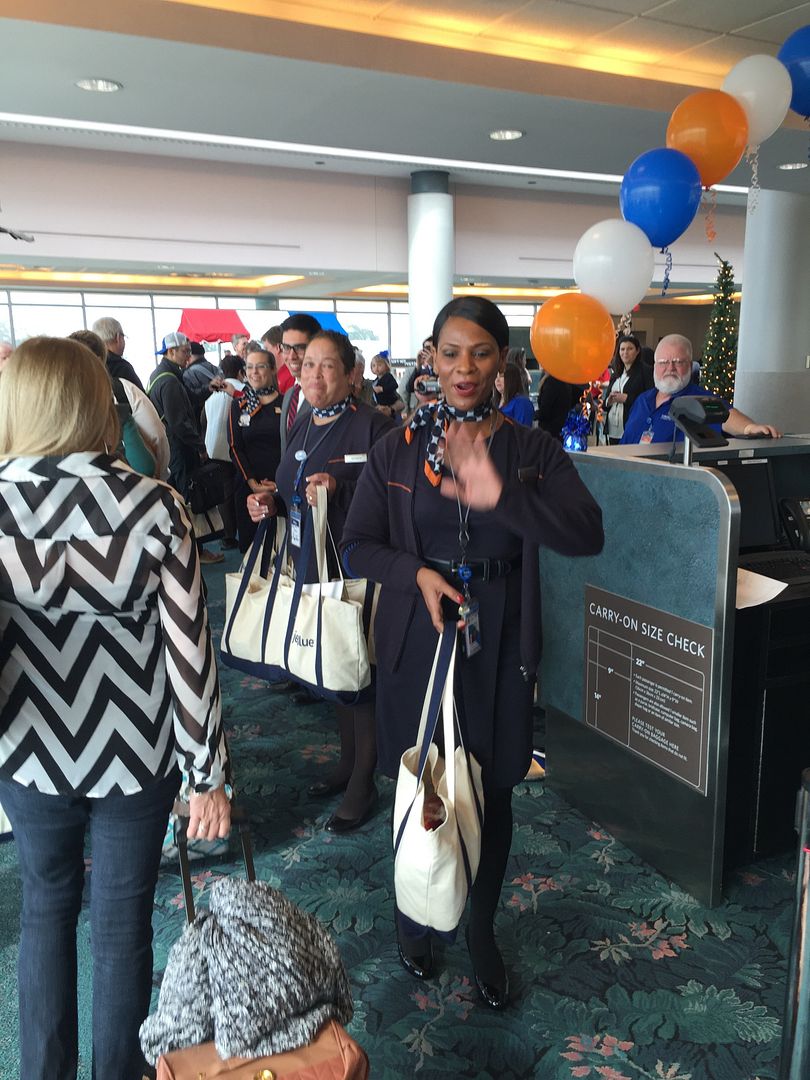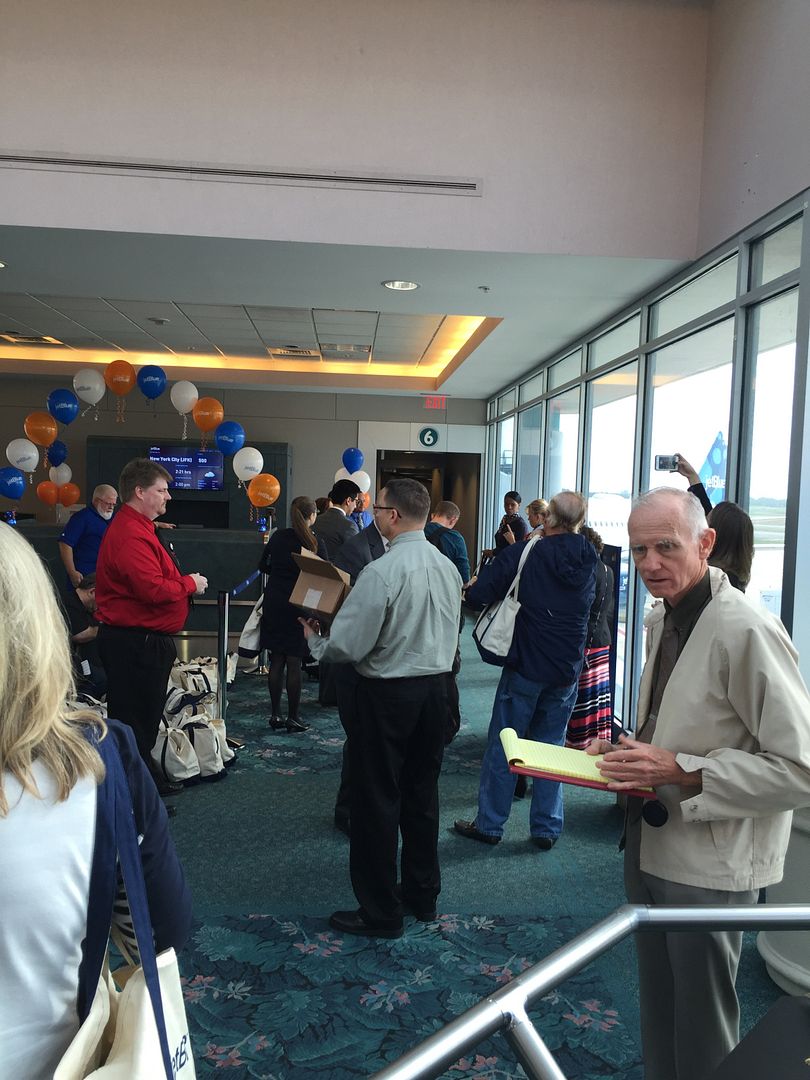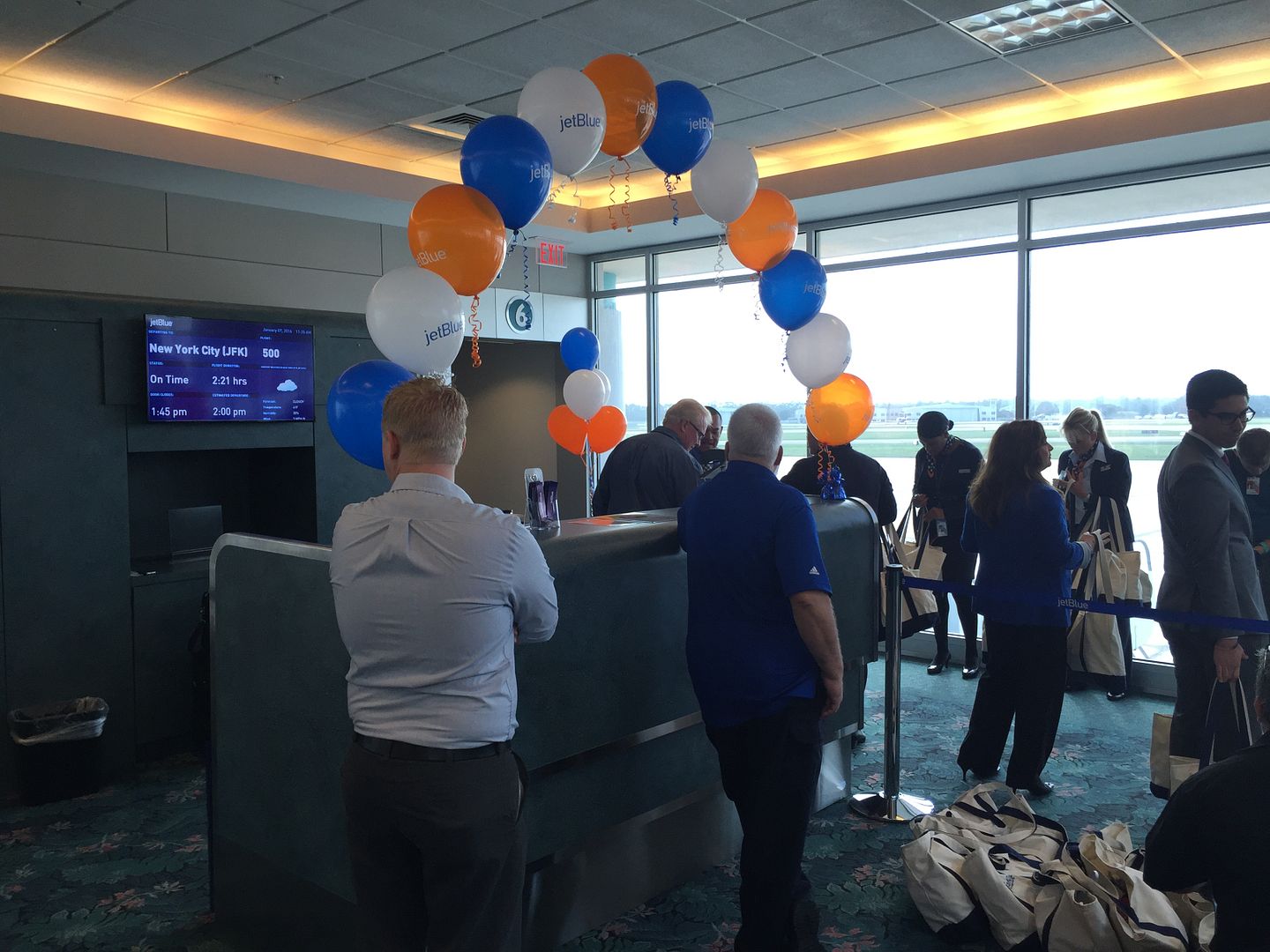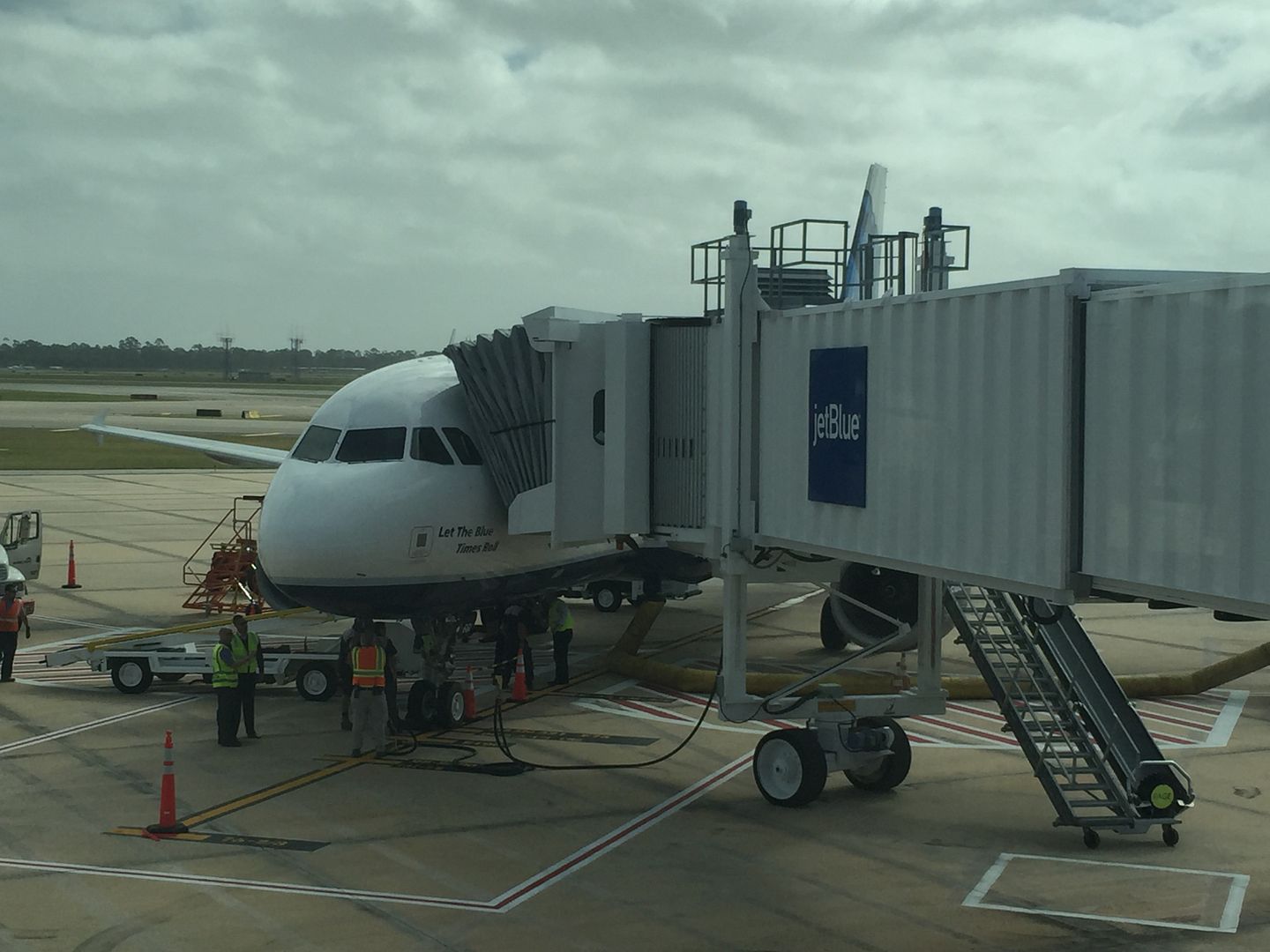 Amazing gift bag with really a lot of things, but the highlight is the coin.  That really sets up the bar for future JetBlue cities to beat.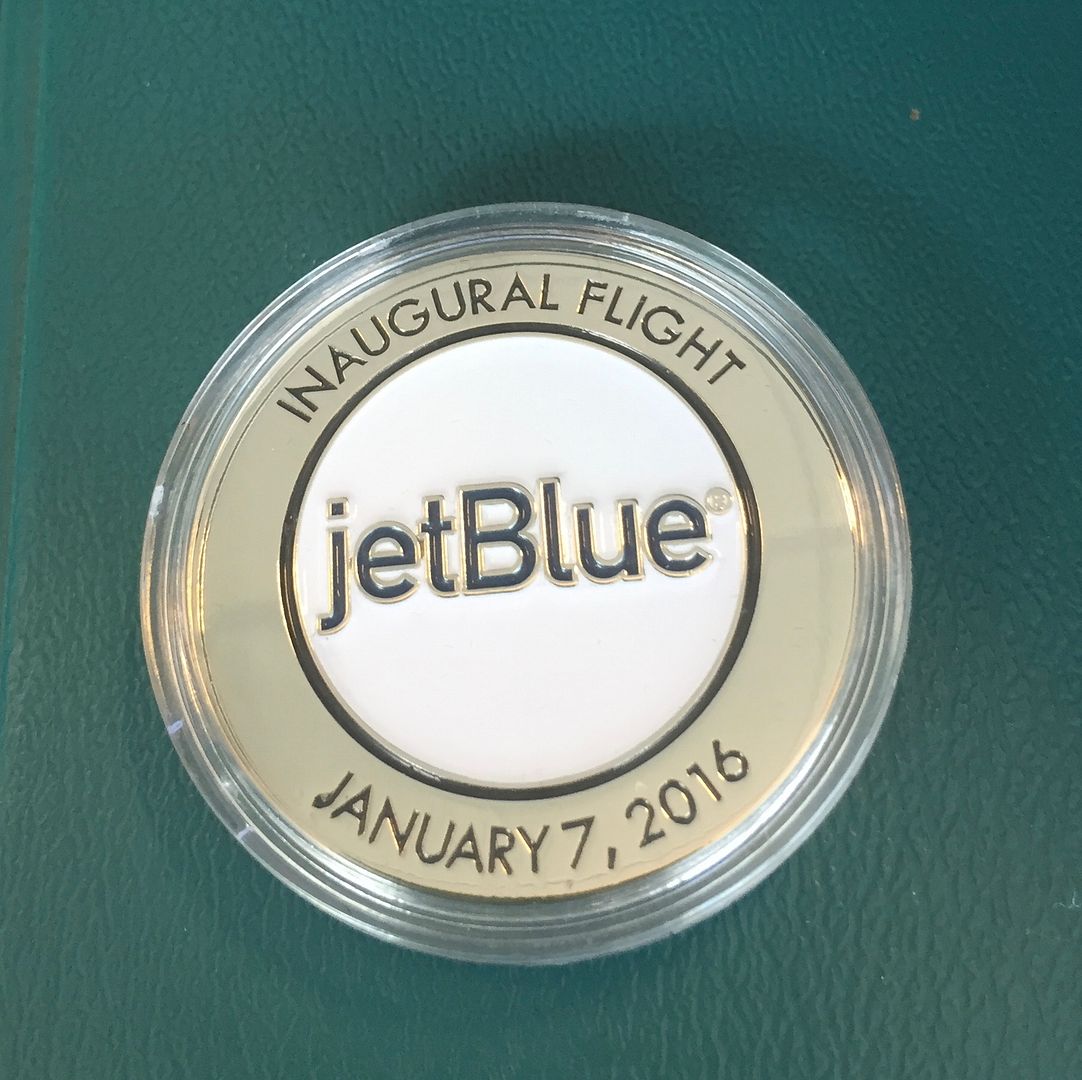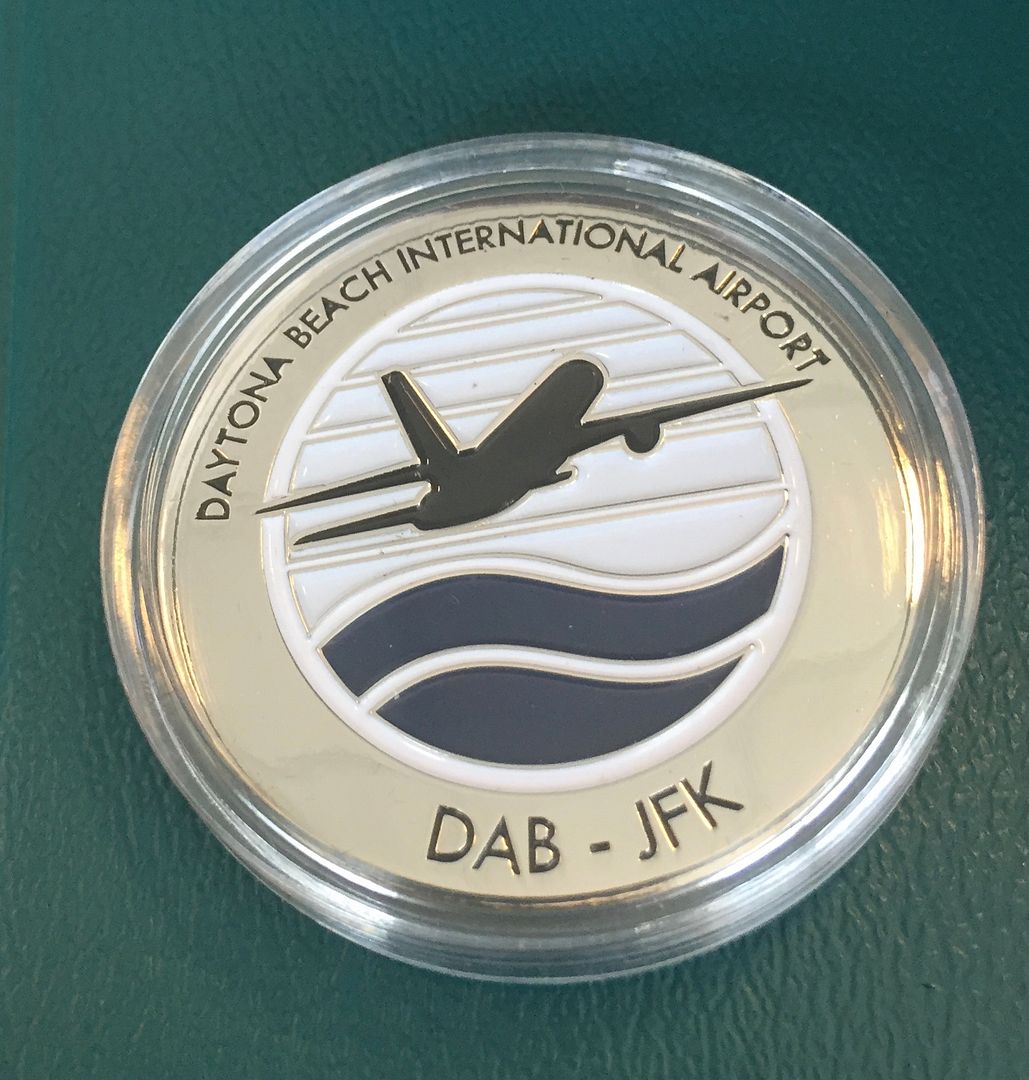 The community really gives a hearty welcome to JetBlue and I have never seen a community turnout like this.  There was a free buffet for all the attendees and many local business leaders and residents were present to welcome JetBlue.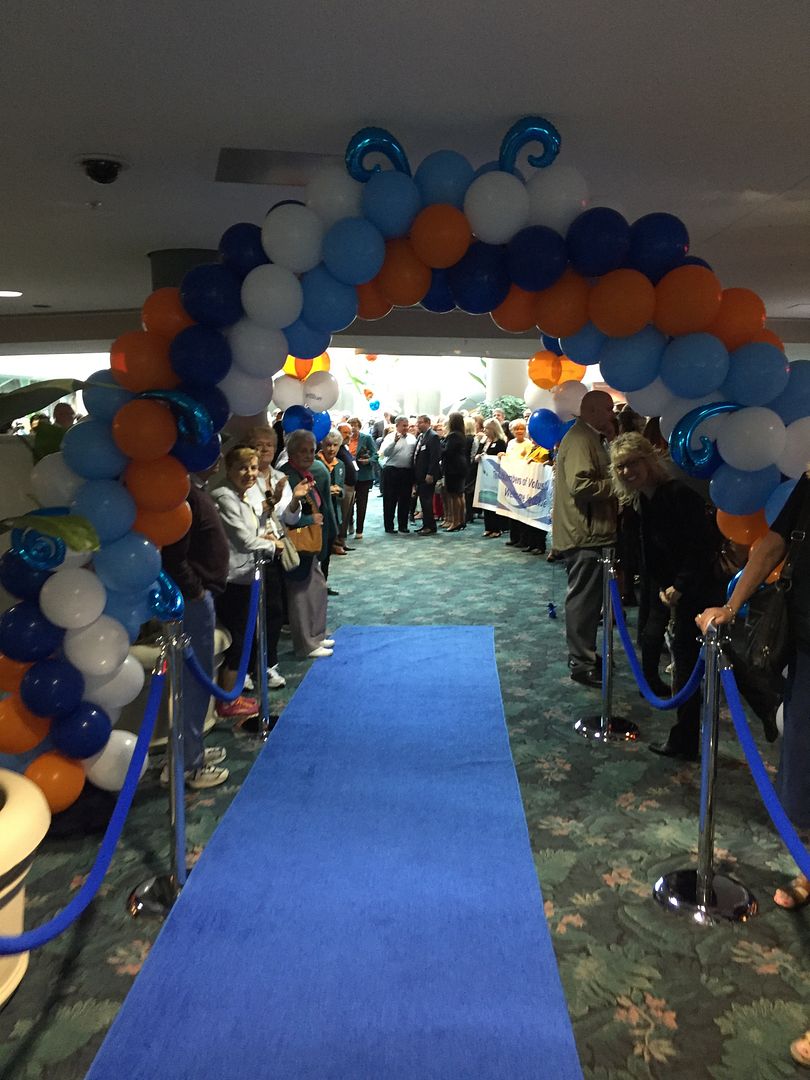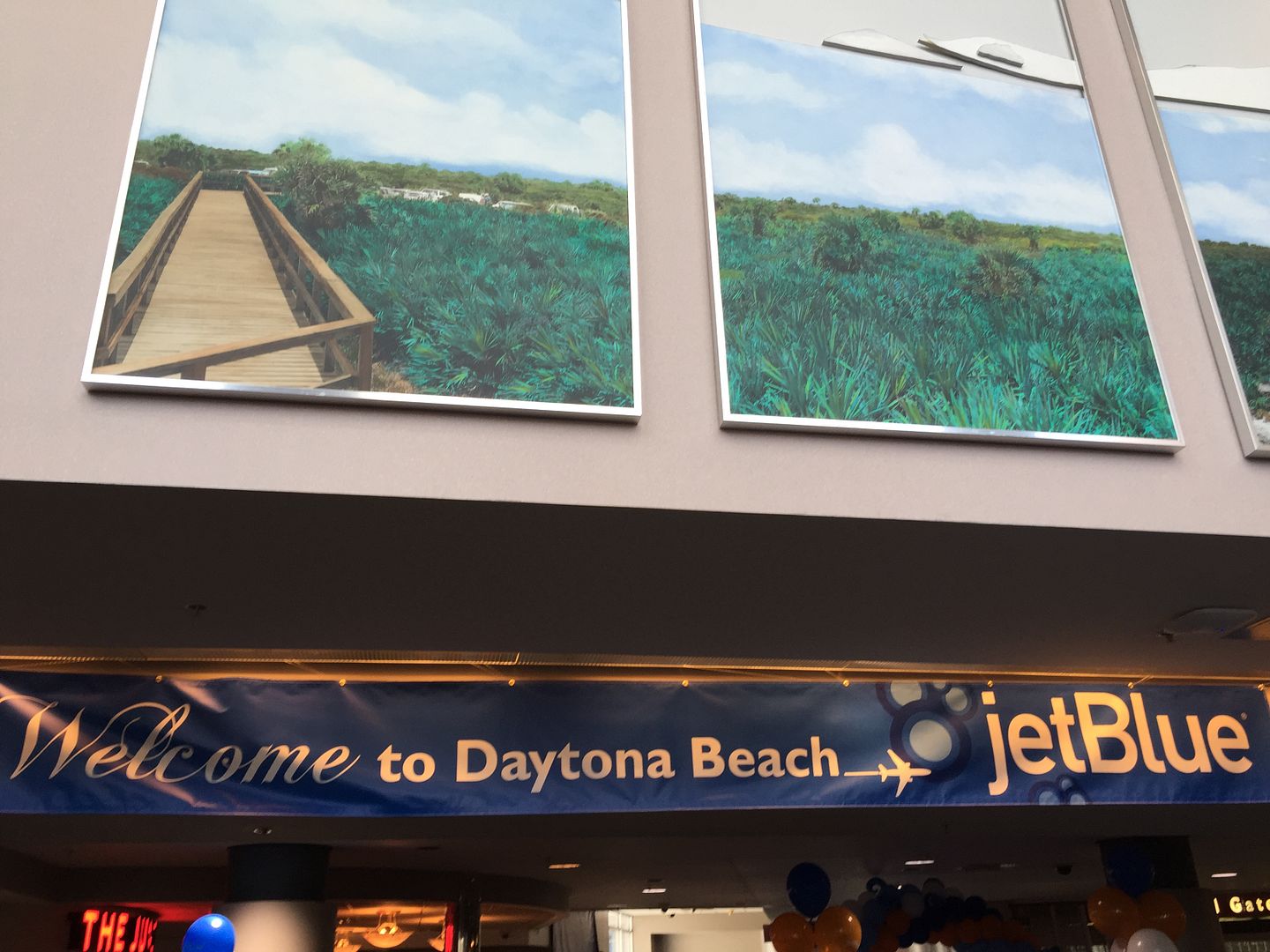 Cake of course
Daytona Beach – JetBlue new check-in area
The agents were all kind and they did not mind printing me a "real" card-boarding pass for the inaugural flight. 
There was a more intimate buffet inside the secured area for the passengers – soft pretzels, hot dogs, and spinach pastries, as well as cupcakes.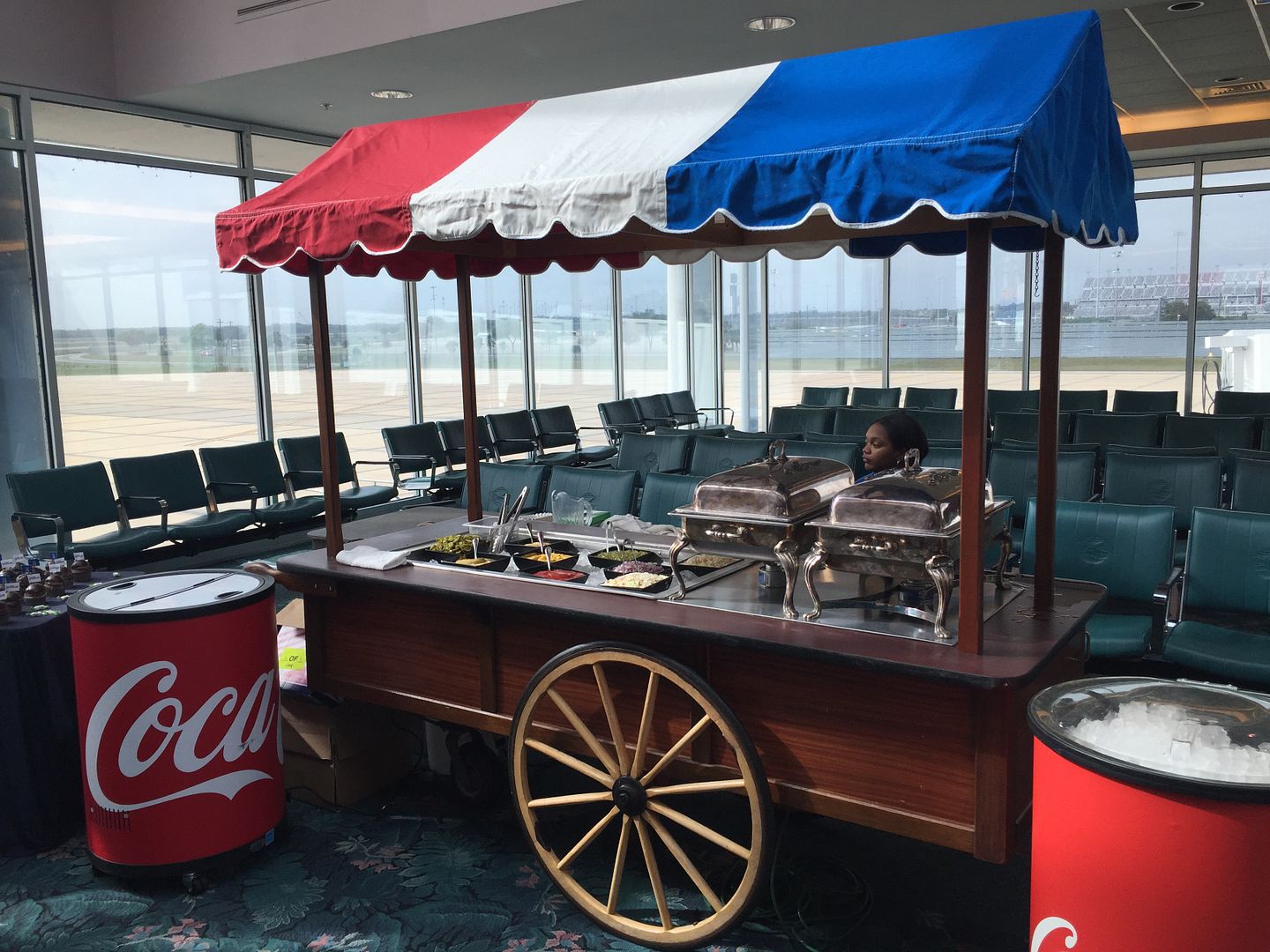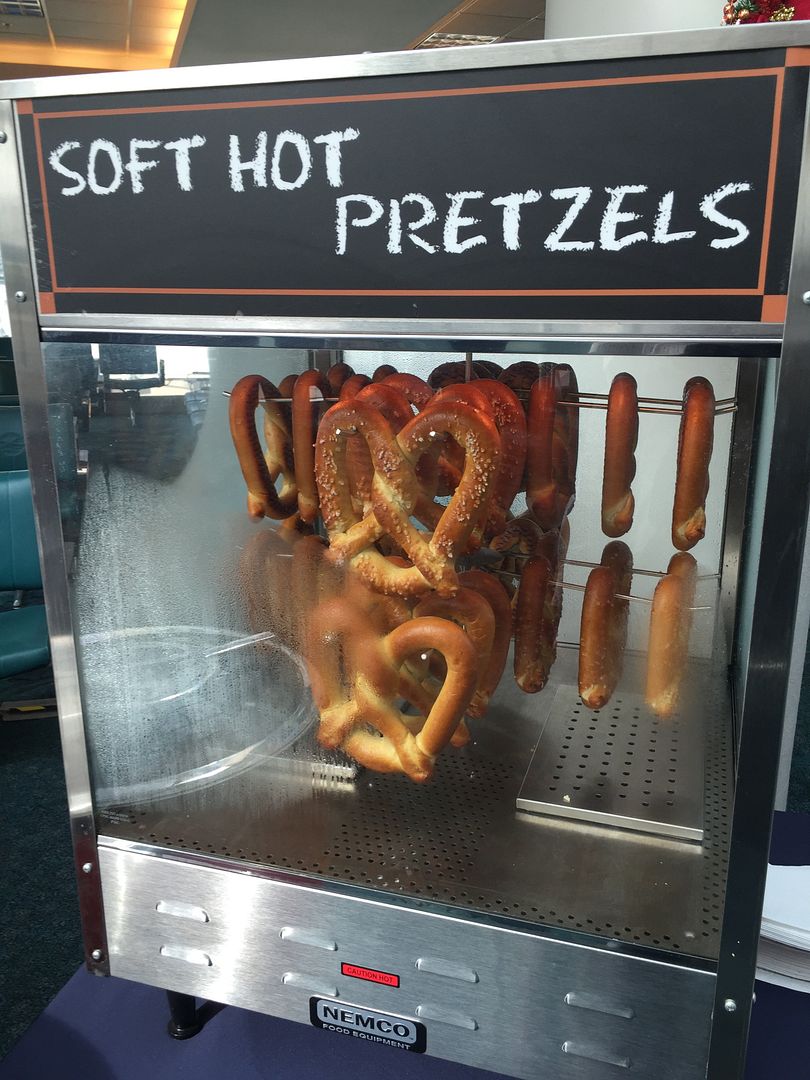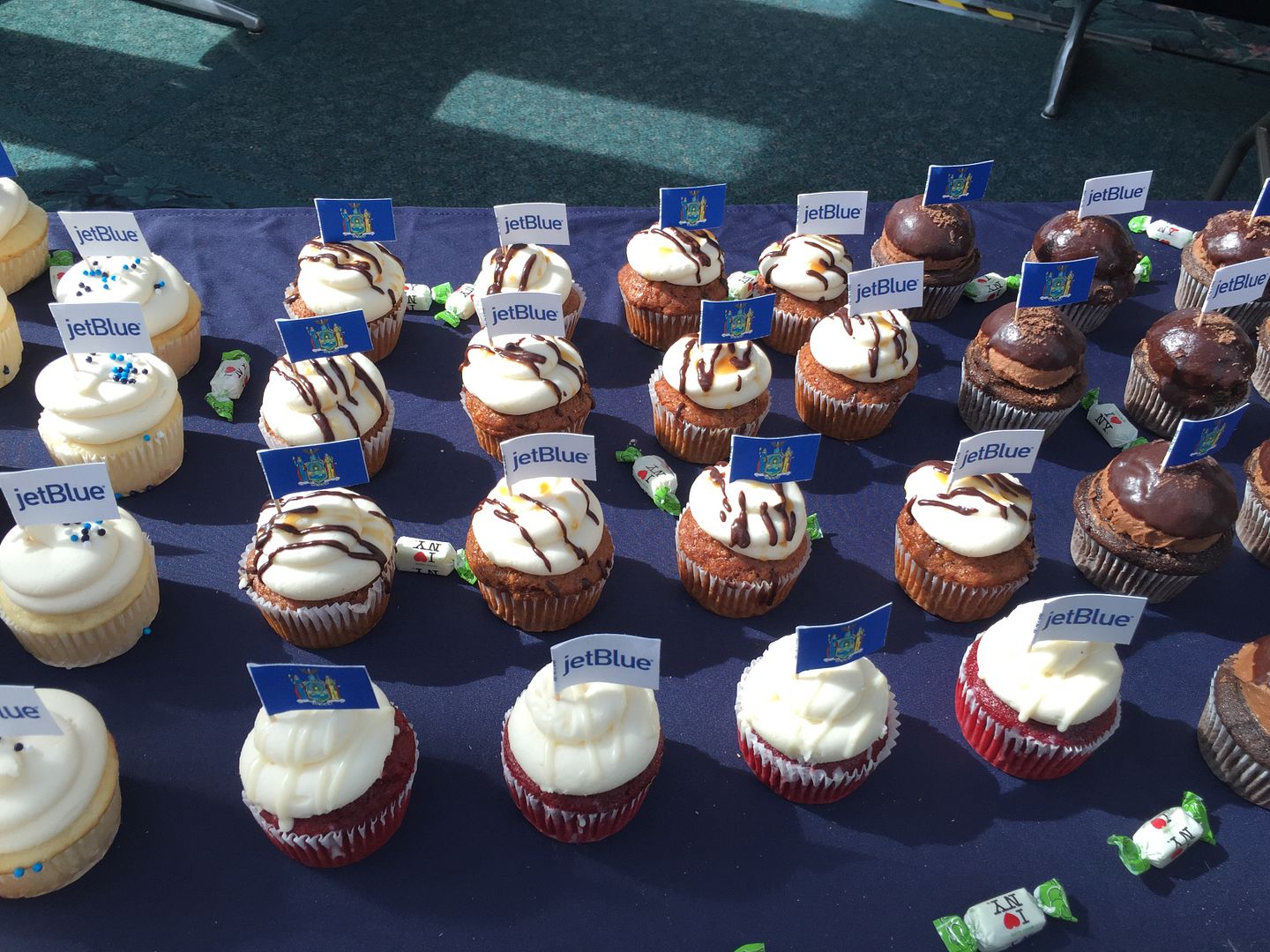 Gate 6
Boarding began at 1:18pm and door was closed early at 1:45pm.  Daytona Beach officials were handing out another coin for the outbound passengers.  Gift bags were pre-placed at each seat.  The content was more or less similar to the one I received on arrival.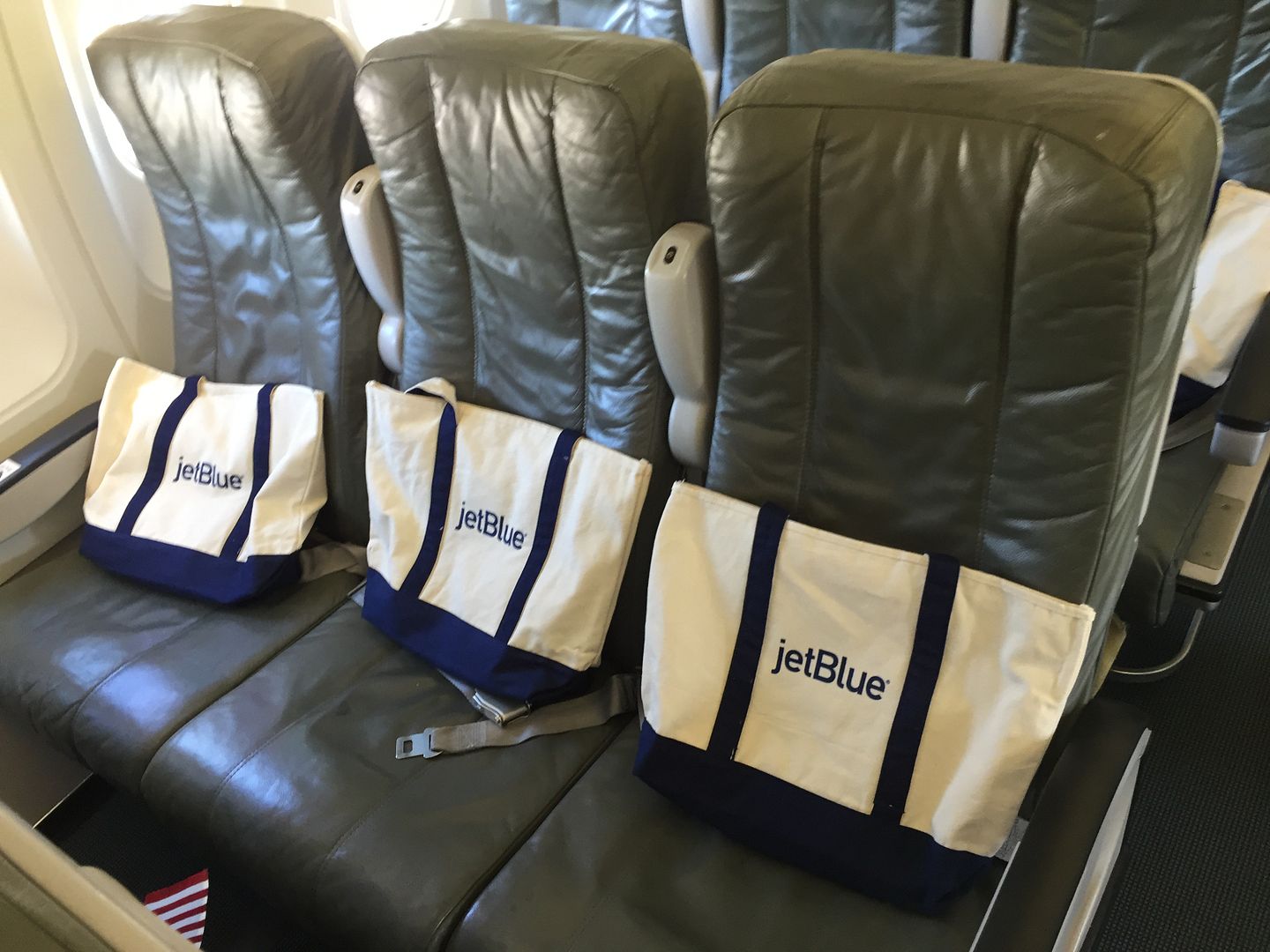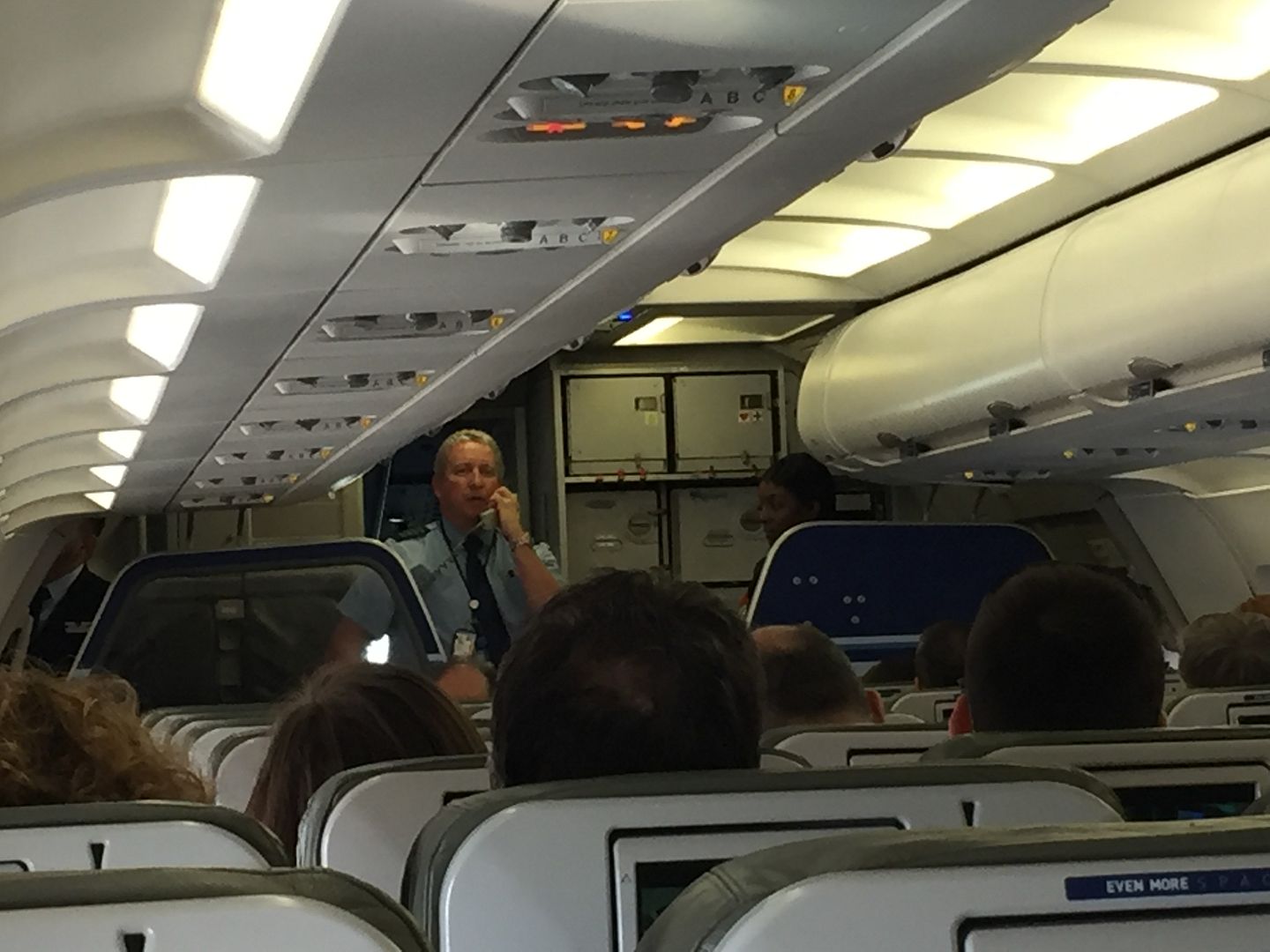 Flag again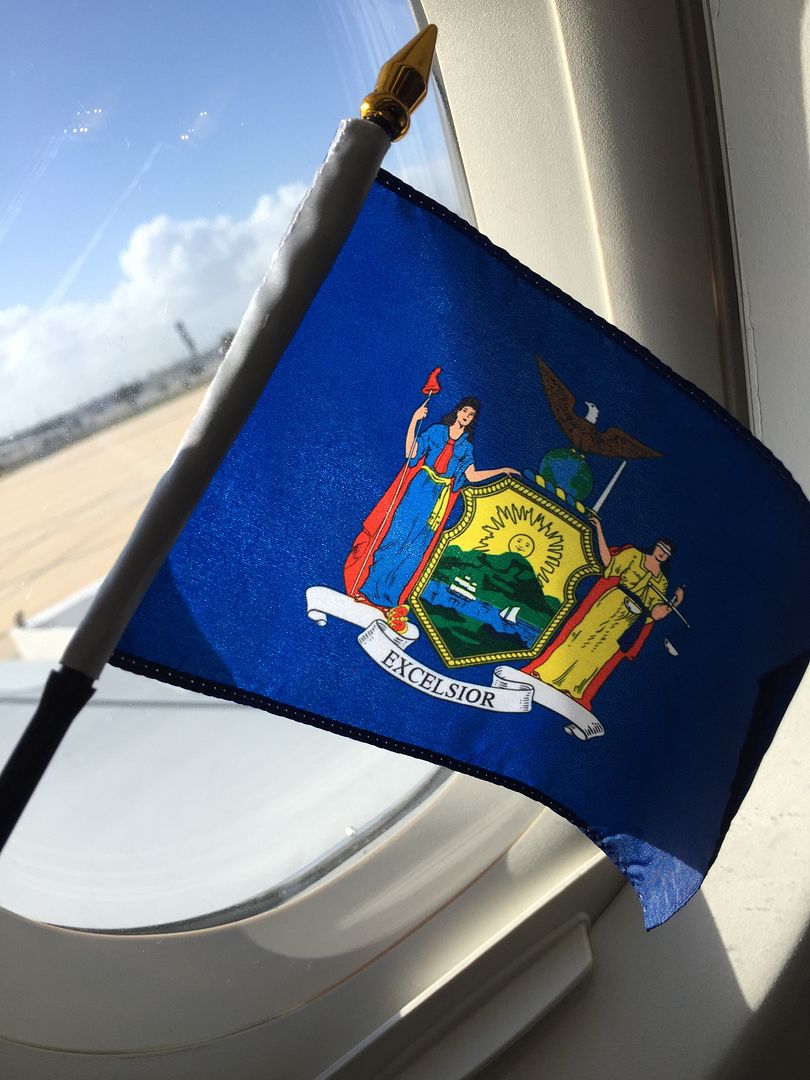 Goodbye from DAB Ground staffs
We took off from R/W7L at 2:03pm.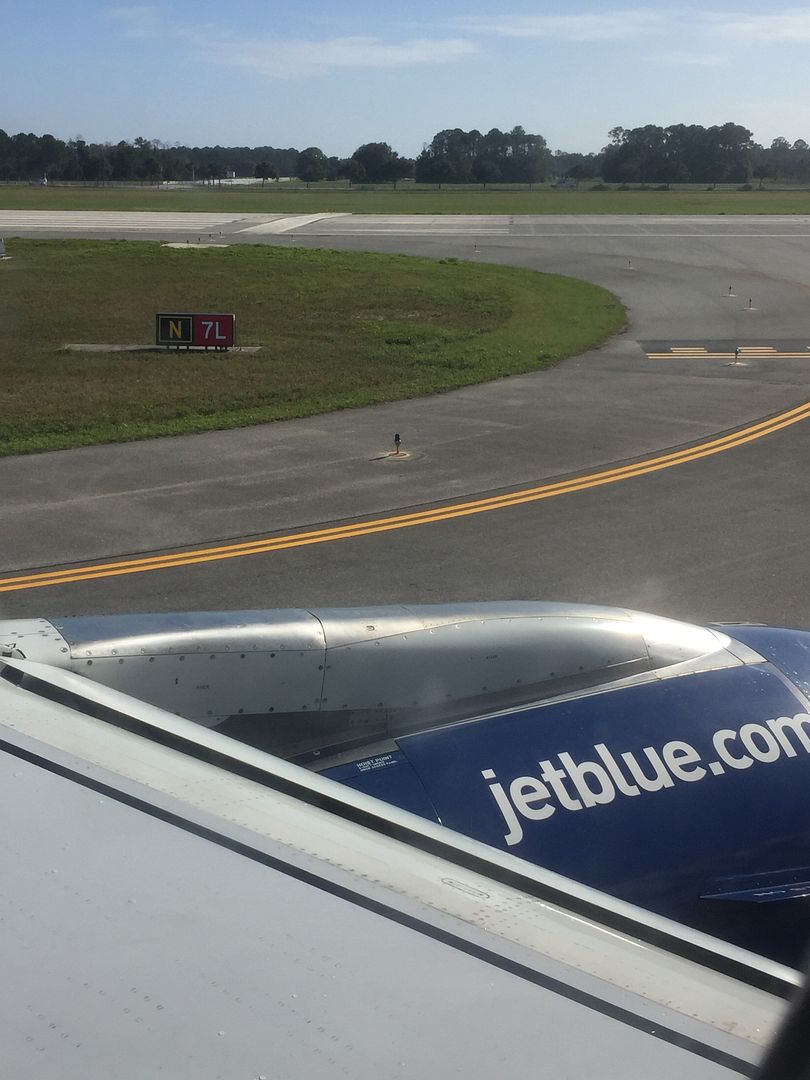 Flying time was an hour and fifty-nine minutes with an initial cruising altitude of 35,000feet, before climbing to 39,000ft as our final altitude. 
Similar service and lucky draw – no luck on getting anything, but honestly as a non-DAB resident, most of the gifts have little use to me.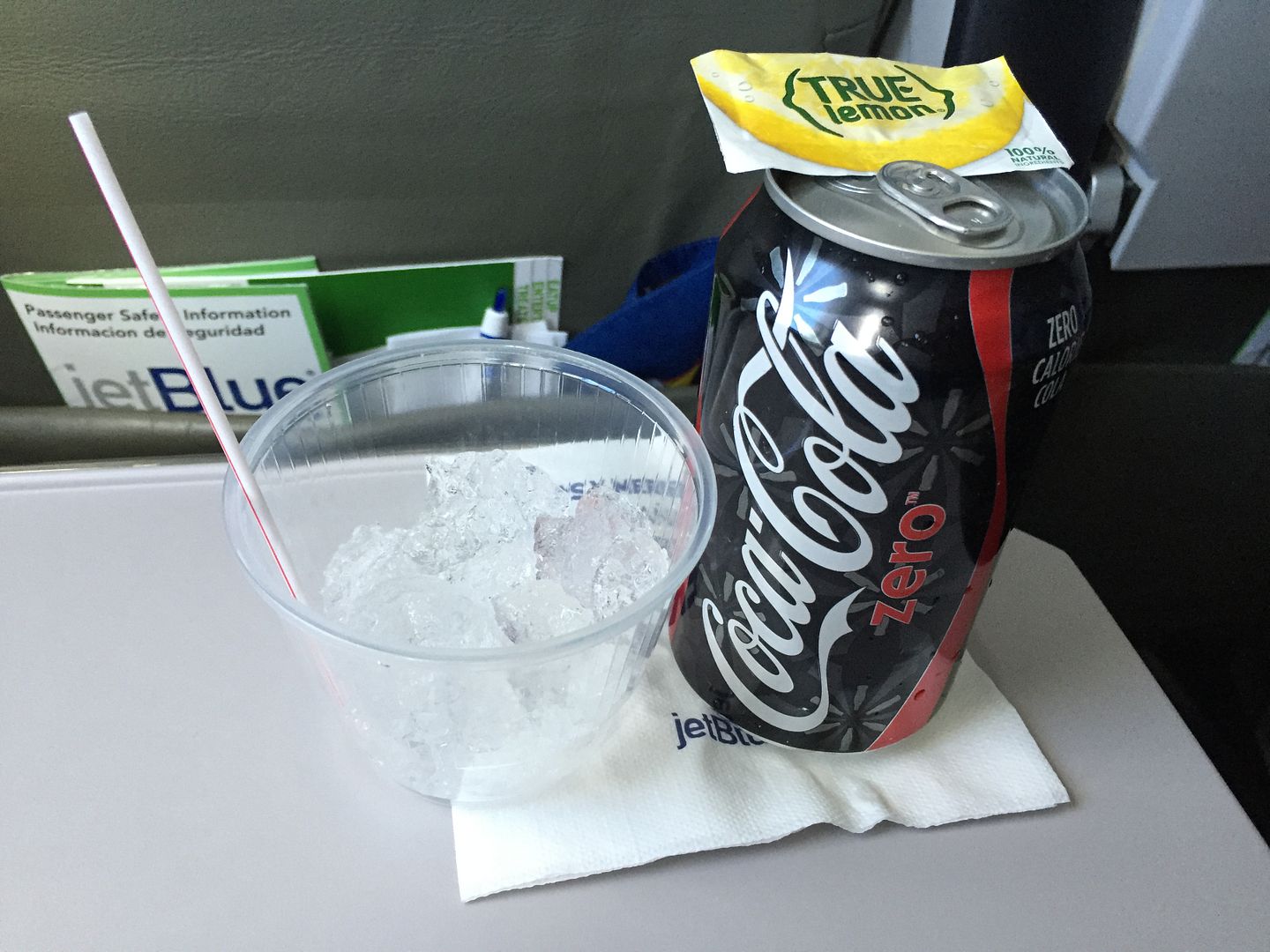 Descent began at 4:02pm and we landed on R/W31R at 4:02pm, and parked at gate 19 four minutes later.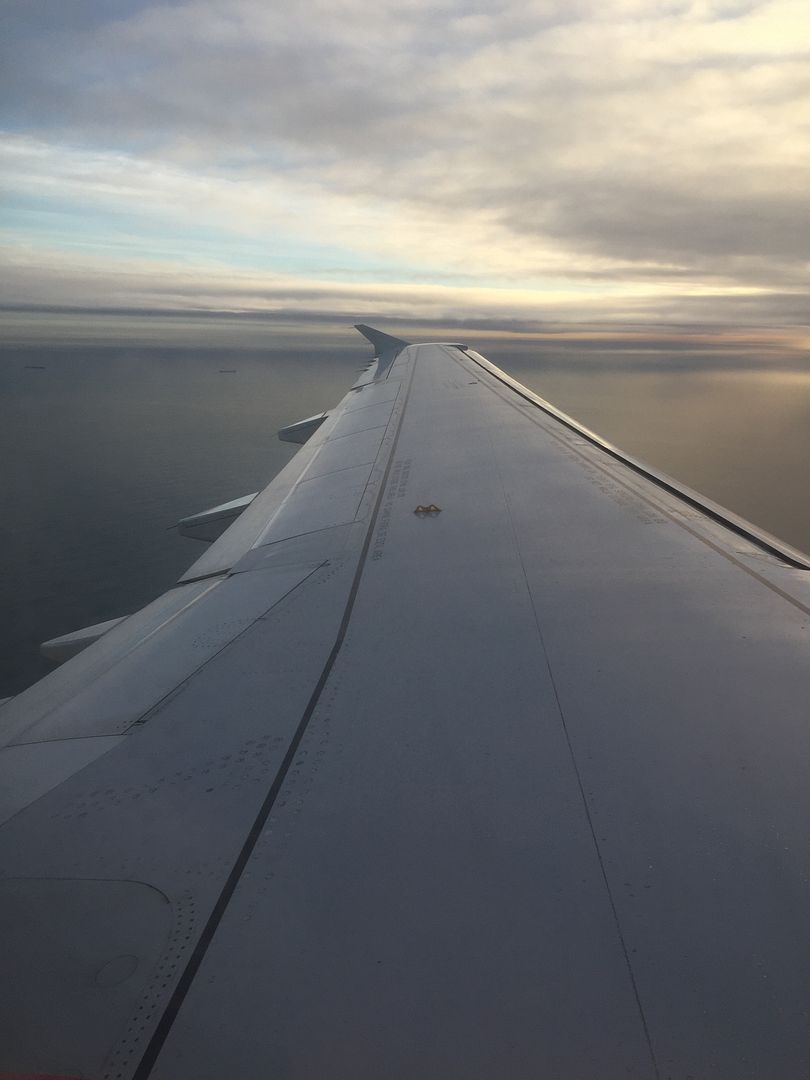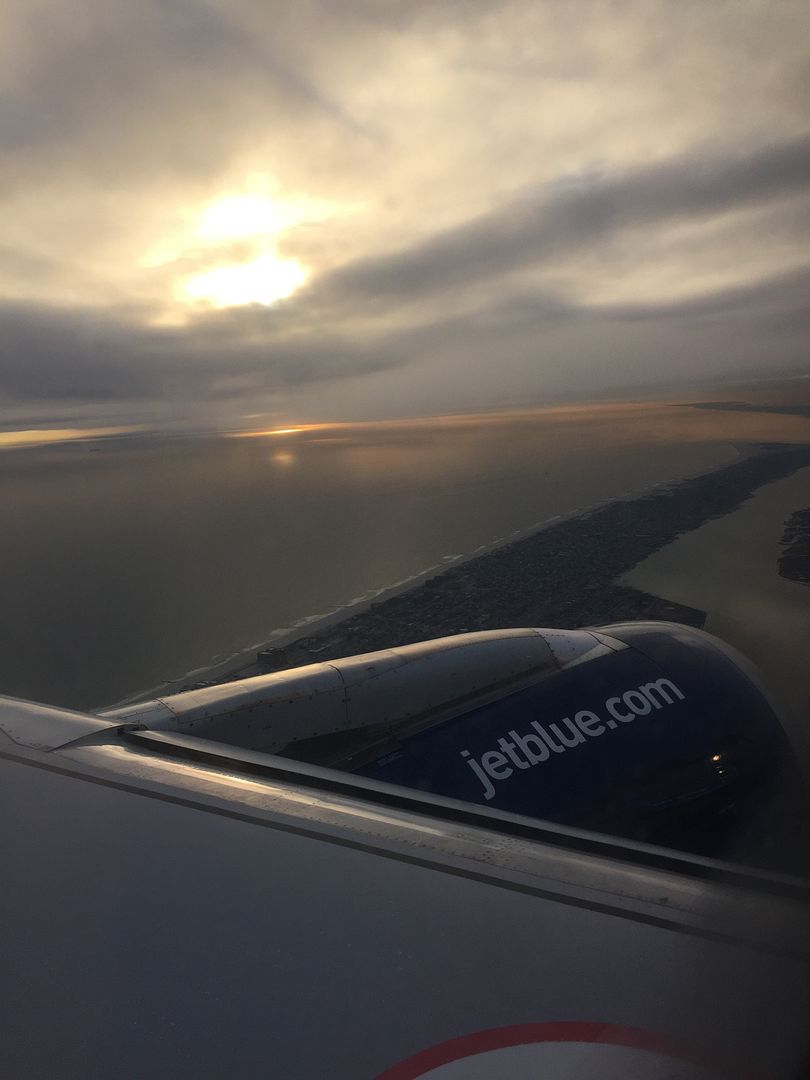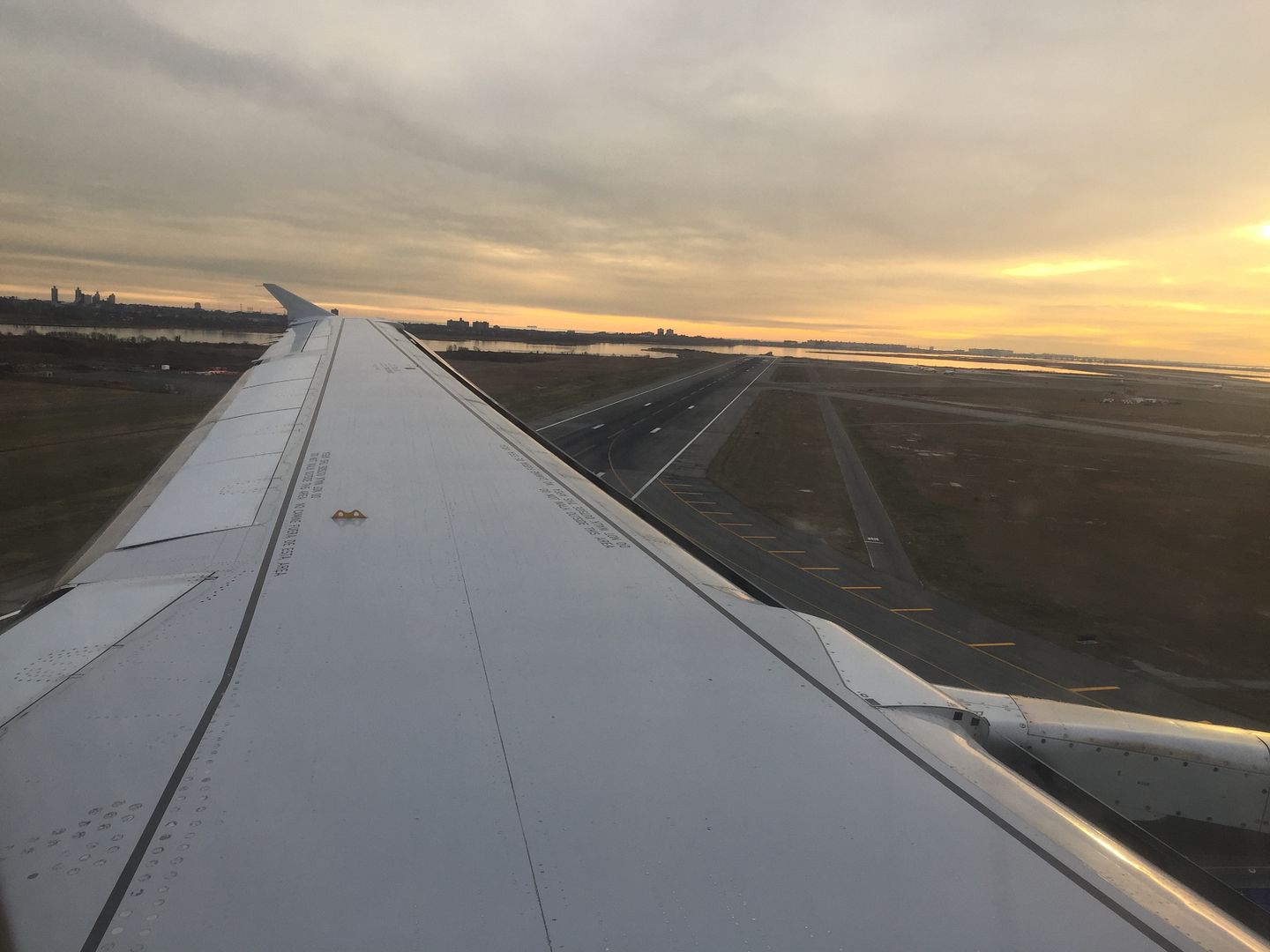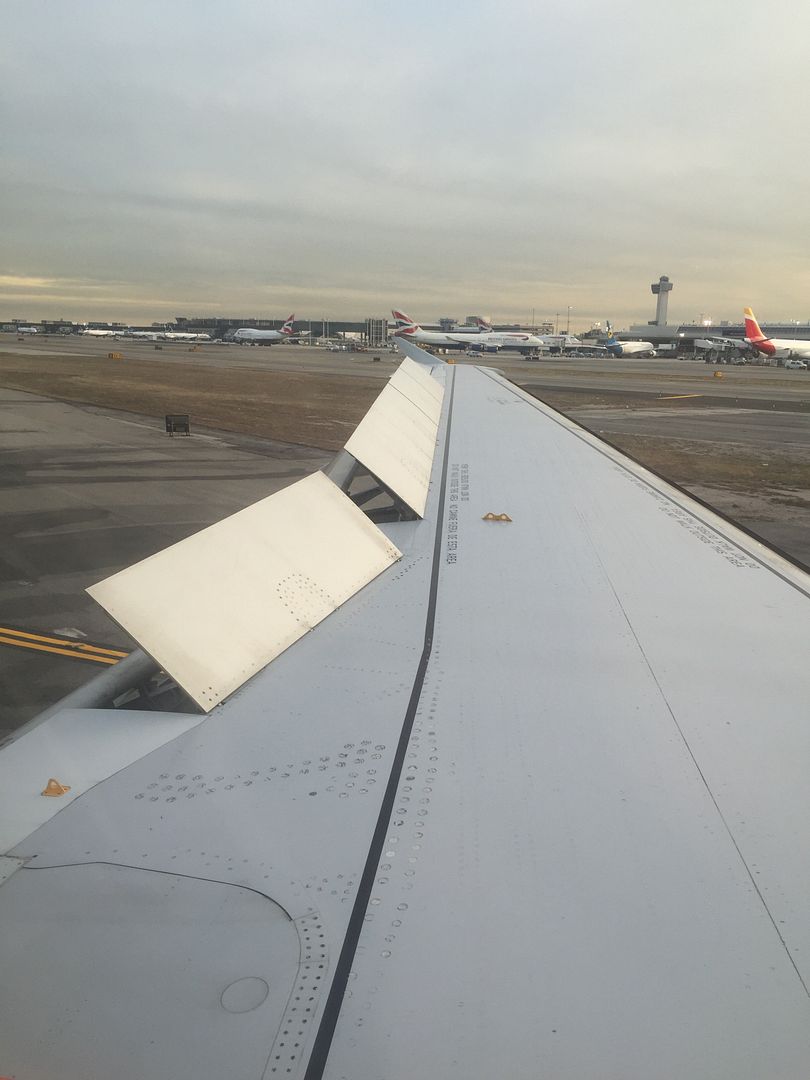 In conclusion, it was a typical fun JetBlue inaugural flight and the highlight was that commemorate coin.  It was so cool to receive a gift like that.  It is even nicer than the postcard of the destination poster.  My next inaugural was the Palm Springs inaugural, which was already fully booked.  It will be an interesting inaugural, as the flight is more successful and a longer flight. 
Thanks for reading!
Carfield