Trip Report: Intra-European Luxury: Swiss by everyone else other than Swiss & Luxair
For some strange reasons, I have always wanted to try out Luxair, as I have read frequently on how great this little European airline based in Luxembourg is.  Of course intra-European business class often means just a blocked middle seat on typical narrowbody planes, or a block seat next to you on regional aircraft, as well as a slightly more elaborate meal, and lounge access.  Priority boarding is often not reinforced and baggage delivery time really varies, and the priority tag works only 50% of the time.  Given how full these intra-European flights are, that additional space may be worth it sometimes.  In order to fly Luxair, there are really little options, and J fares on LG are high.  In the end, I managed to find an acceptable itinerary roundtrip between CPH and LUX.  Despite buying the tickets from Lufthansa's website, the flights are on Swiss (well technically), Luxair, and Austrian Airlines.  For the Swiss flights, both segments ended up being operated by its partners, Helvetic Airways and Austrian Airlines, and for the return, Austrian Airlines codeshares with Luxair on flights to Vienna, so I manage a LUX-VIE flight, and then a connecting flight on OS from VIE to CPH.  Things sort of worked out in the end, and I enjoyed most of the flights.  I will write about the first three segments, since I manage to take enough pictures, and business class is empty enough for me to take pictures.   I am not going to say much, as those flights are fairly routine. 
February 20, 2016; Saturday
LX 1271 CPH-ZRH Lv1445 Arr1635 Embraer EMB-190-100LR HB-JVR Operated by Helvetic Airways
Check in was fairly straightforward, but please note that Swiss Air (and the Lufthansa Airlines Group) does not participate on the fast track program in CPH, so even a business-class boarding pass will not allow you to use the fast track line, which was significantly faster.   For lounge, Swissair uses SAS lounge, despite using gates from the A concourse, which is located on the opposite end of the SAS lounge.  I had access to the Gold lounge, but it was so packed that I barely found a seat.  It was not a good experience. 
I love the simple design – strong Swiss brand
One of the few European airlines that have priority boarding and enforced it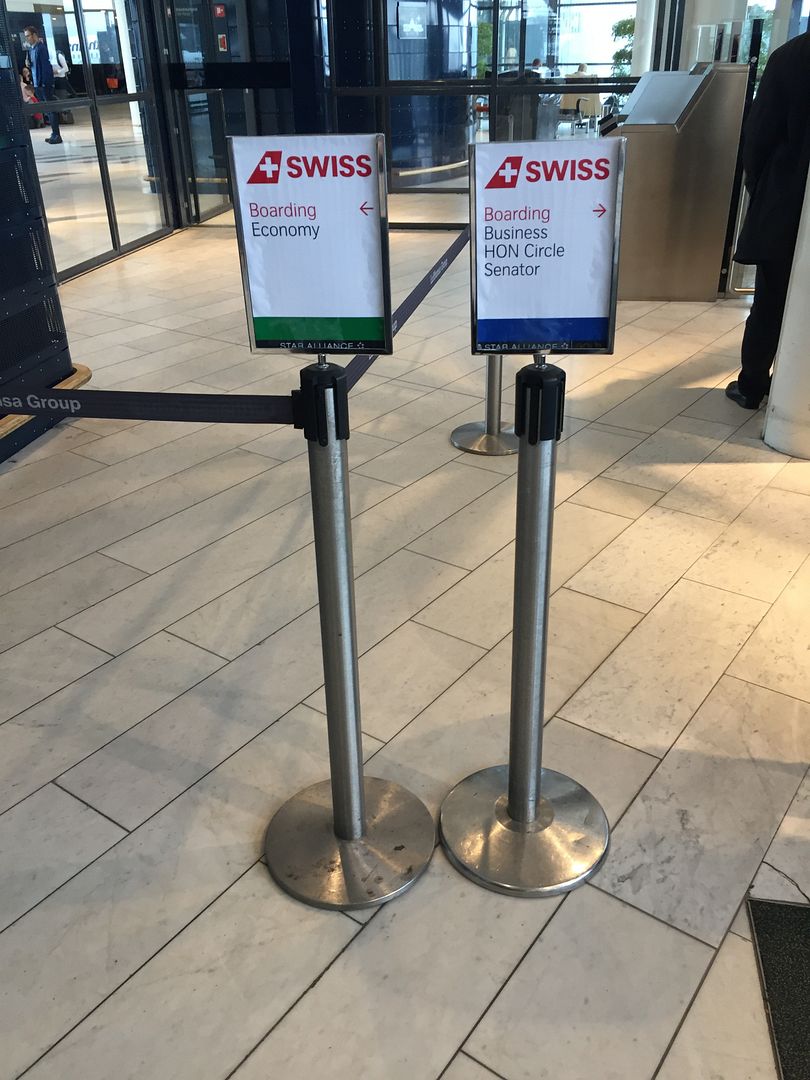 Cabin shot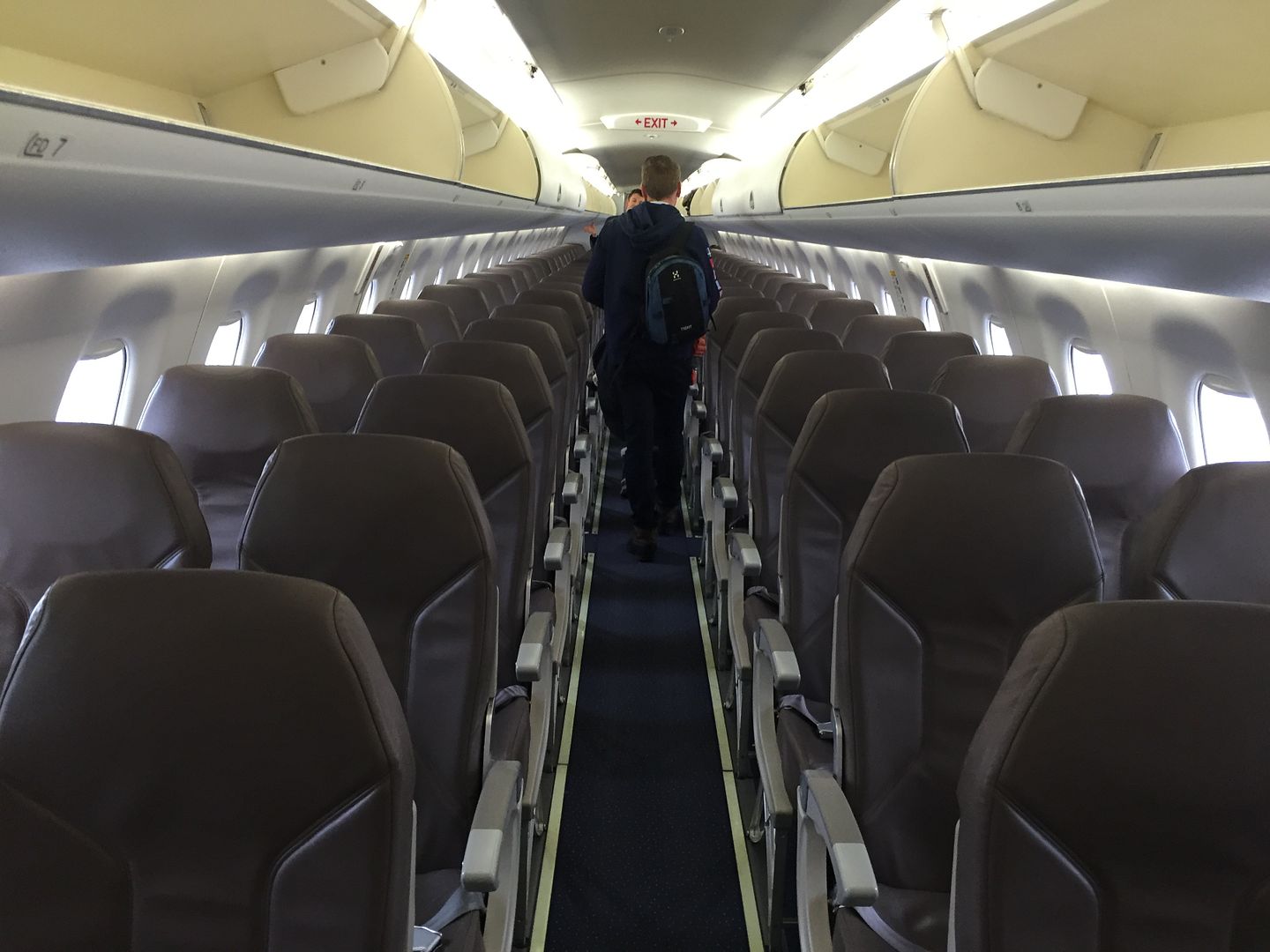 Bulkhead seat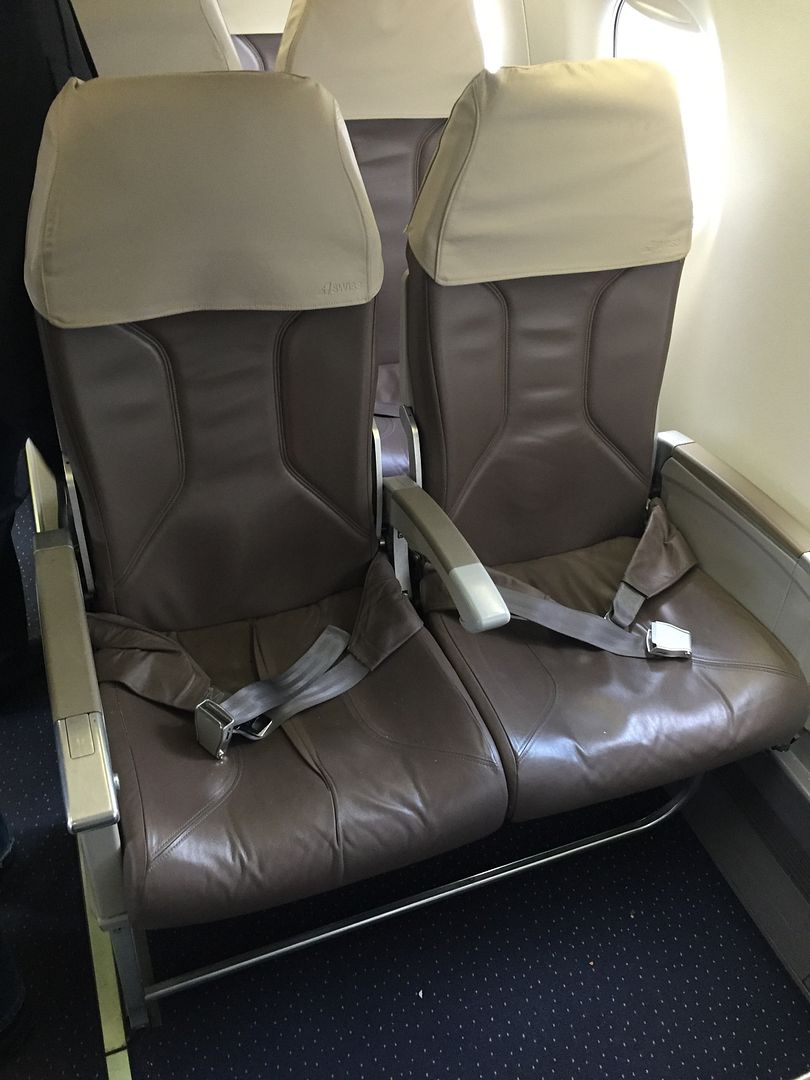 Seat in regular row – all same legroom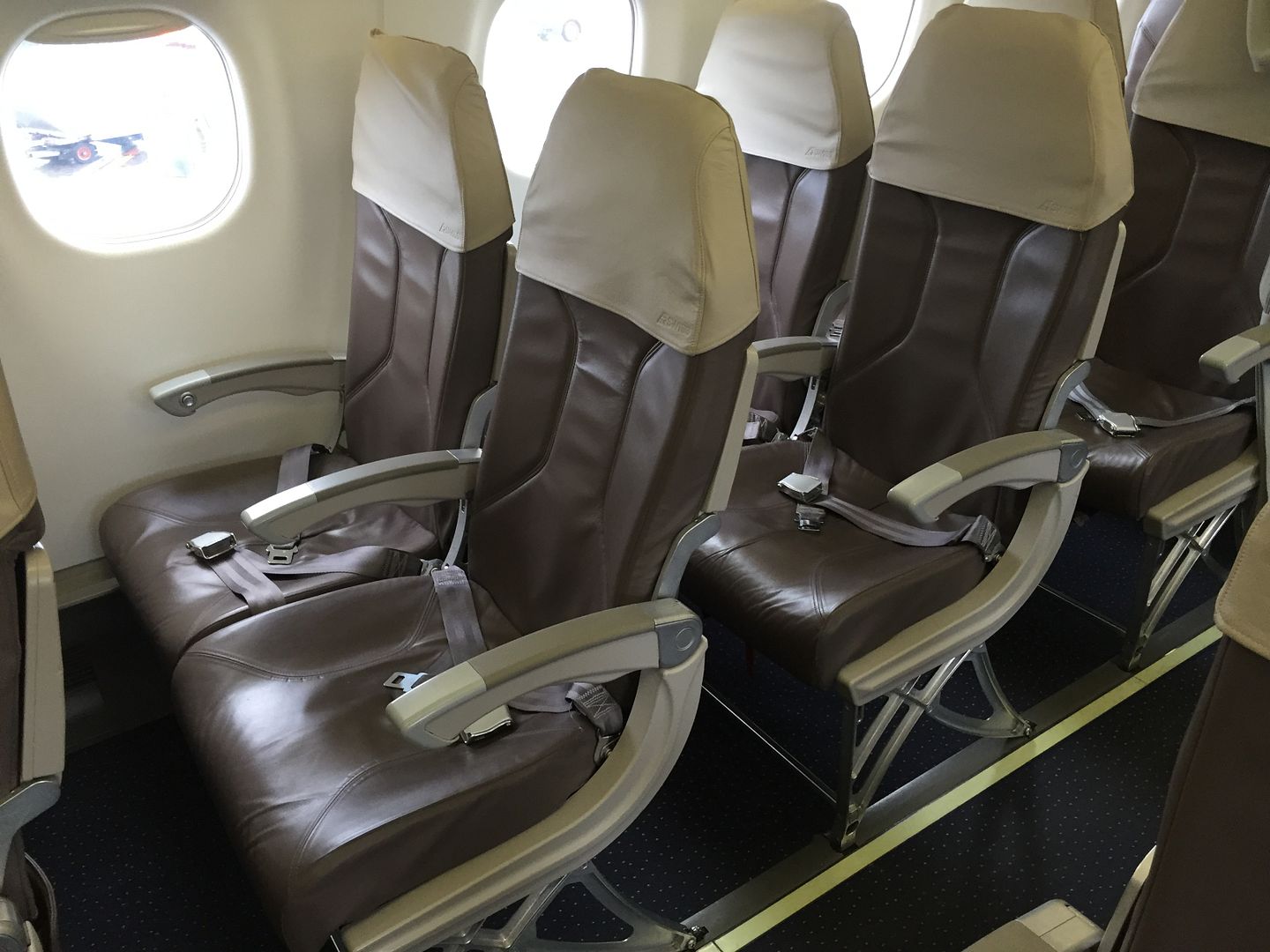 Legroom shot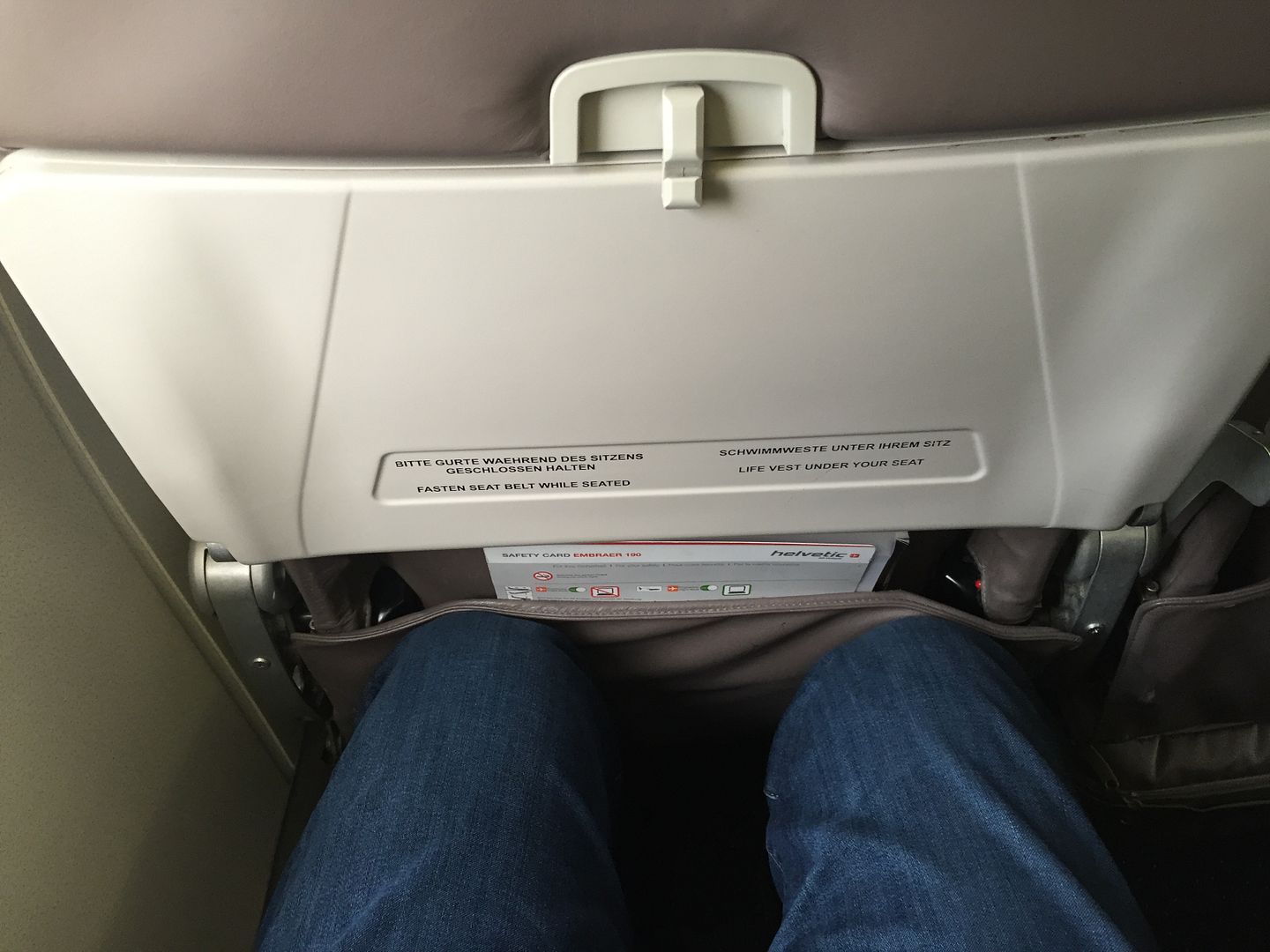 Entertainment – Swiss magazines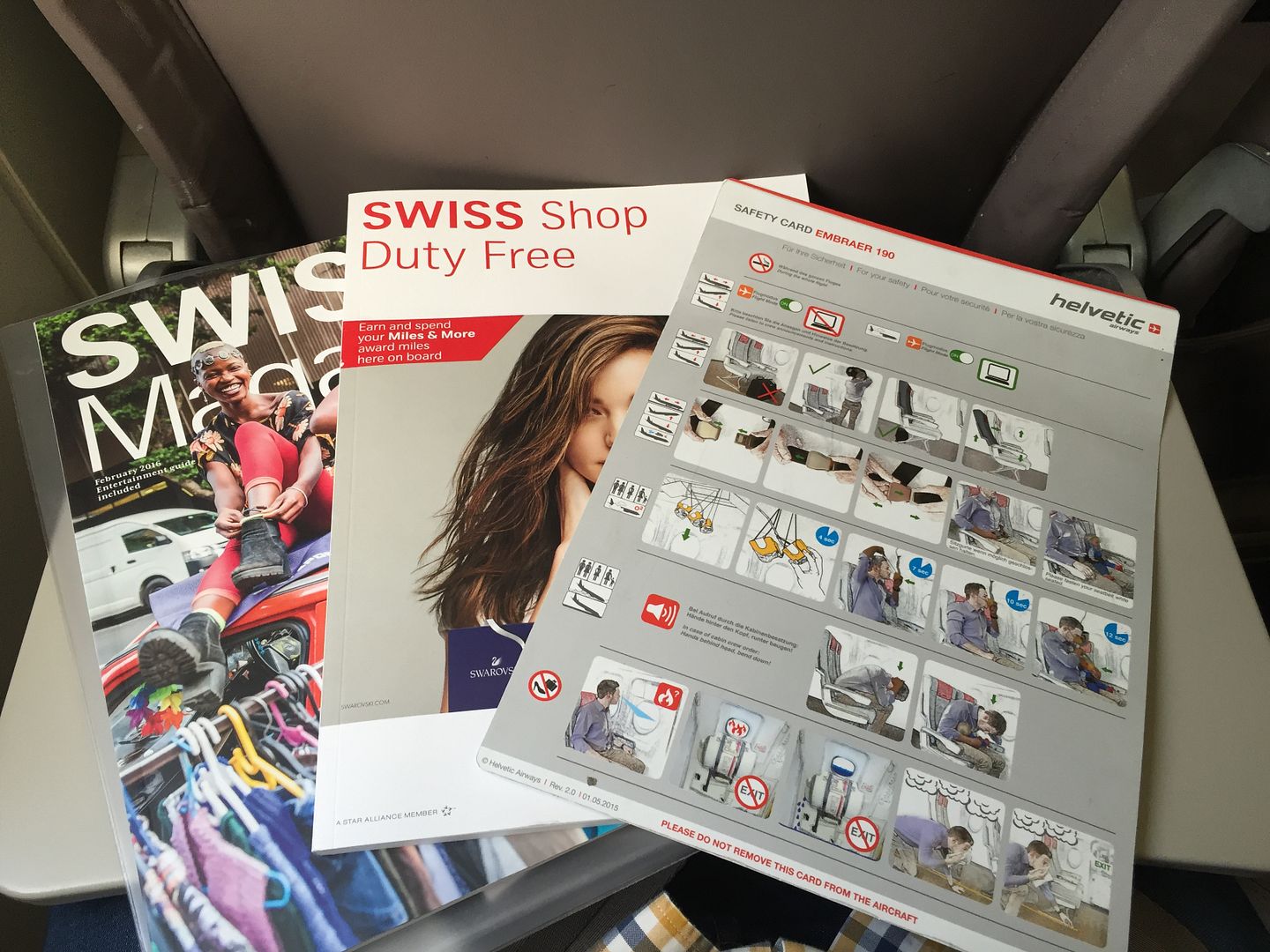 Pre-takeoff bottled water and napkin – one of the few European airlines with some form of pre-takeoff beverage in these intra-European flights
SAS leads here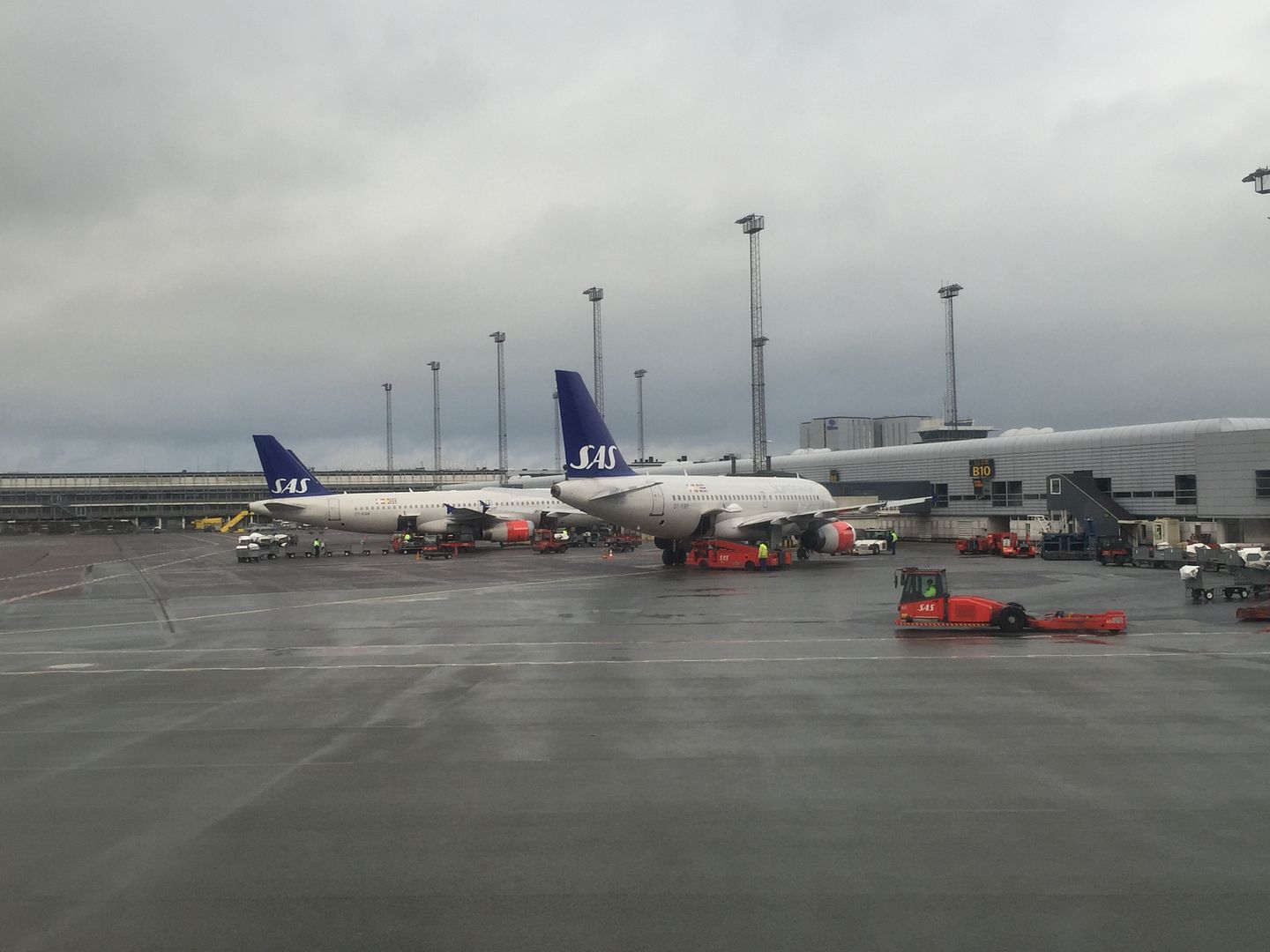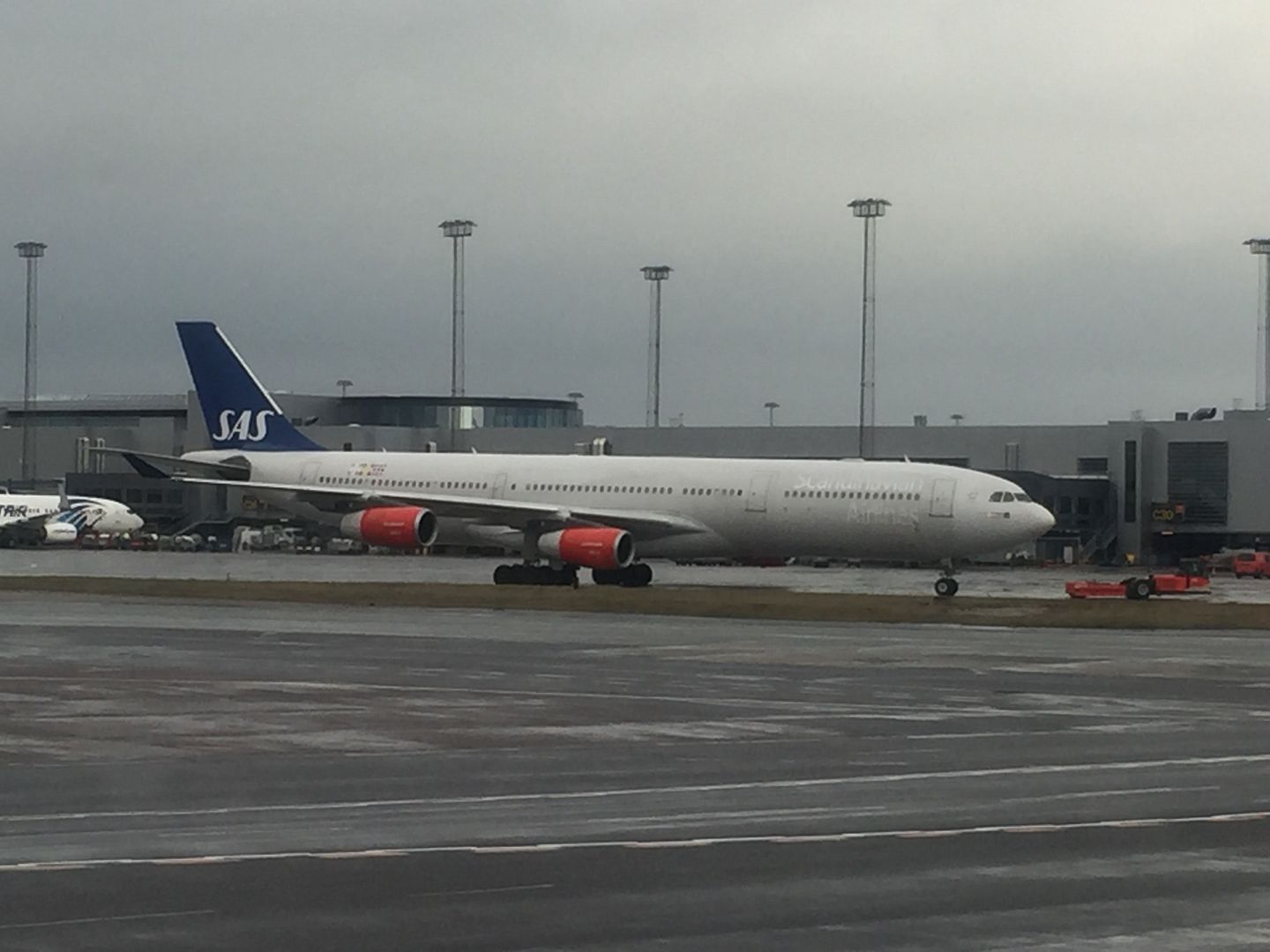 We departed from R/W22R at 2:57pm for an hour and nineteen minutes flight.  Due to strong tailwind, we had a really short flight this afternoon.  We started at 37,000ft but later dropped to 35,000ft due to turbulence.
A light meal was offered – I was expecting something more, as the scheduled flying times is 110 minutes.  However the departure time and the smaller galley in EMB-190 might explain the choice of meal. 
Content: Cold plate of smoked salmon, fish terrine topped with fish roe, & marinated vegetables, Choice of Kaiser or dark rye rolls; & dessert – WECK's Mango Mousse topped with whipped cream & chocolate flake
Really nice smoked salmon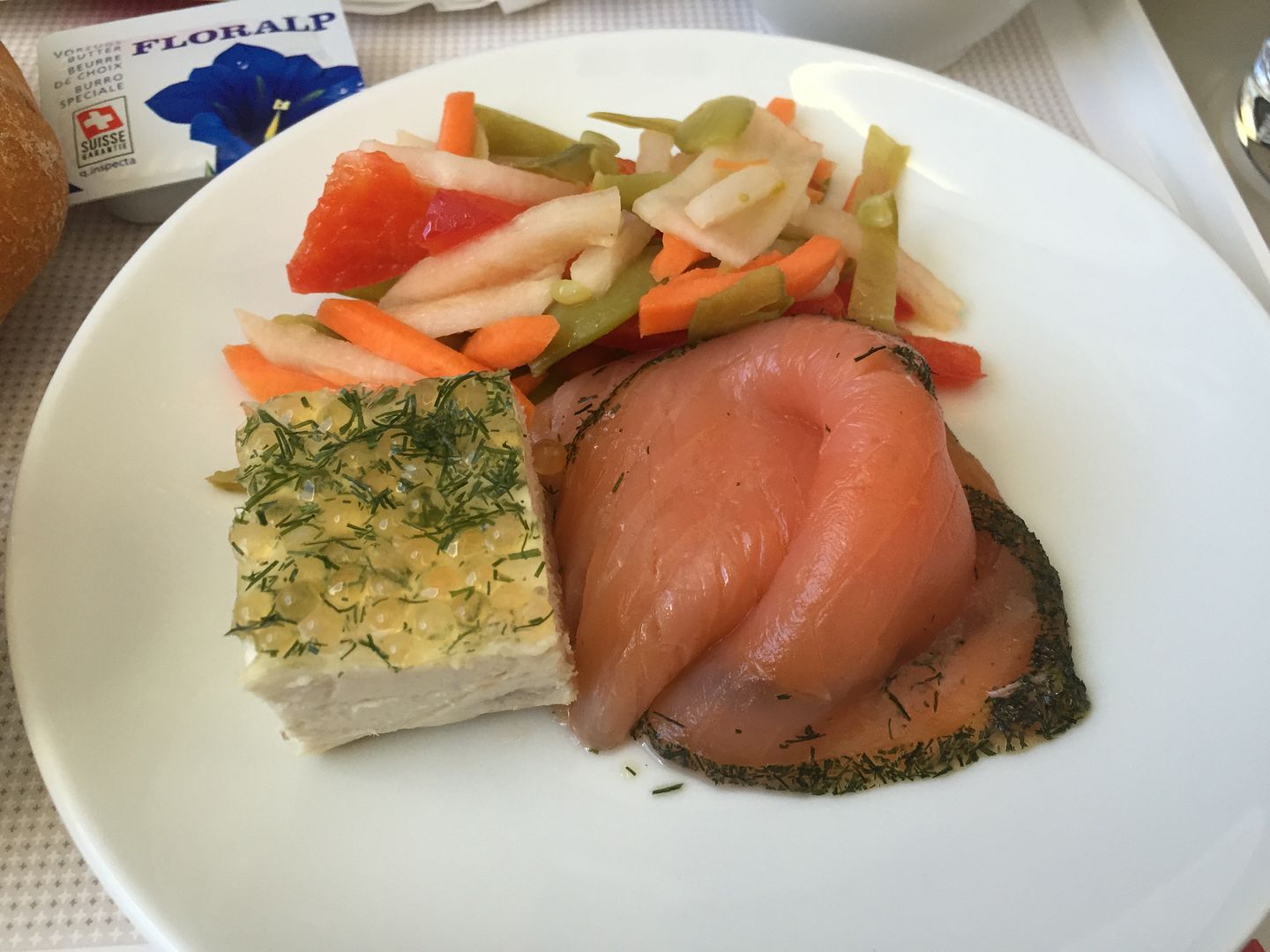 I love these Kaiser rolls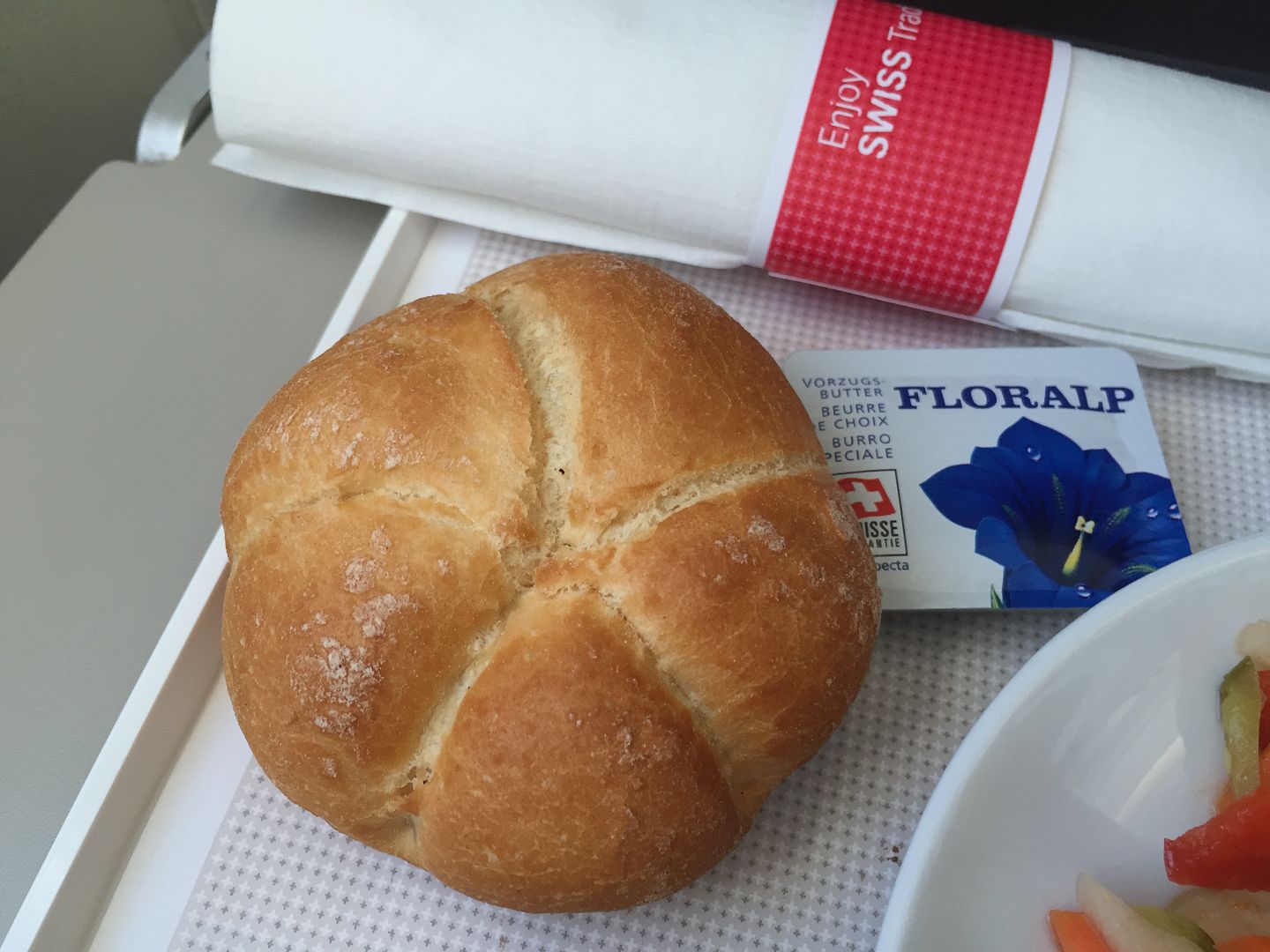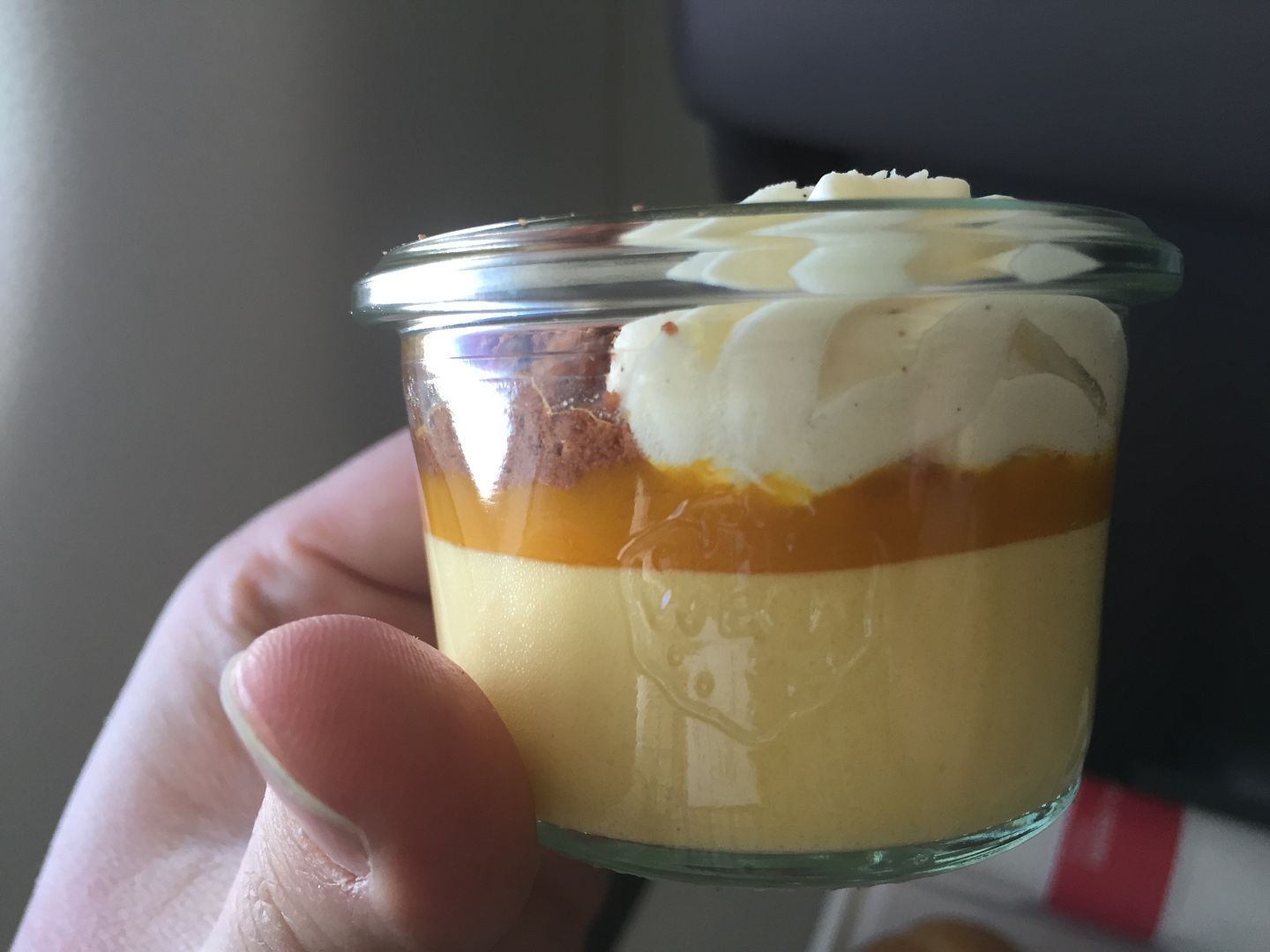 Approaching Zurich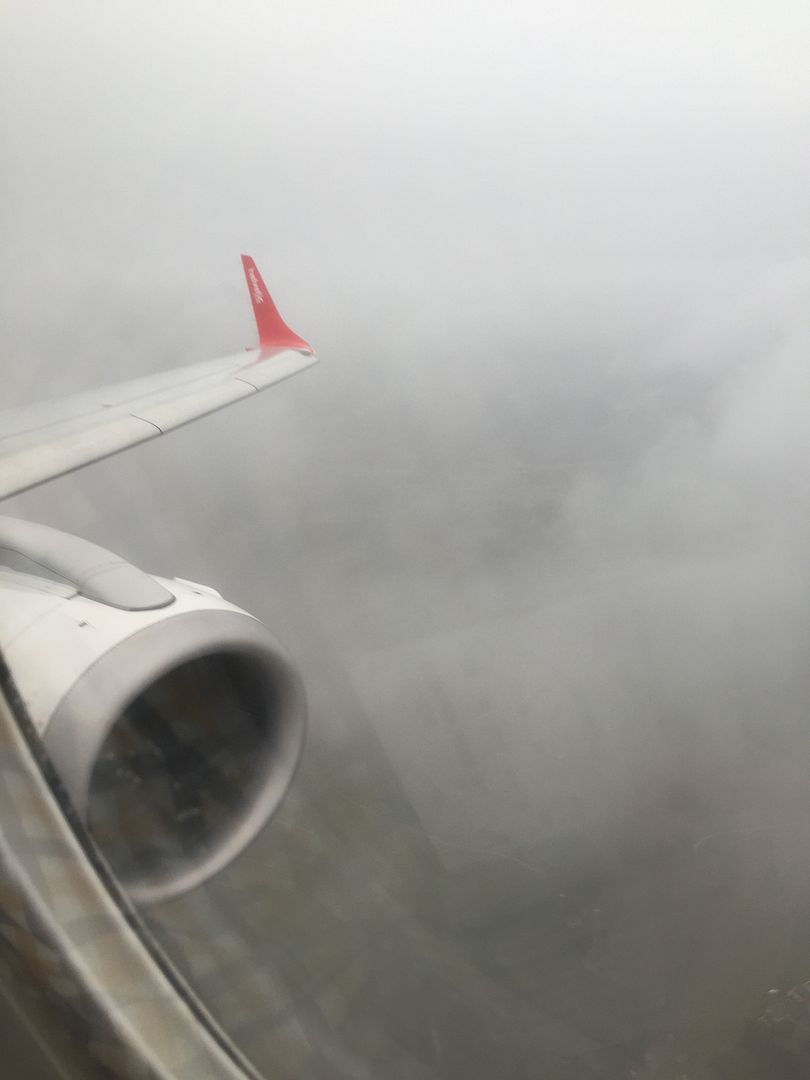 We landed on R/W14 at 4:16pm and parked at a bus gate at 4:22pm.  There is a business class bus, which is nice.  Since it was also raining, I did not get the chance to take a picture of the plane. 
Connection at Zurich was simple and I stopped by the even more crowded Swiss Air lounge.  I could not even find a spot to sit.  It was a really bad experience.  These European airlines need to at least enlarge the lounges twice their current sizes, especially with all these joint ventures and alliances. 
LX 758 Operated by Austrian Airlines ZRH-LUX Lv1725 Arr1825 Dash 8-Q400 OE-LGW "Wilder Kaiser"
Swiss has been wet leasing a small fleet of Dash 8-Q400s from Austrian Airlines.  Austrian Airlines crews operate the flight both in the cockpit and the cabin, but of course the service is still Swiss. 
Boarding was really a hassle because of the light rain and the wind.   The flight was mostly fully in economy and business class has me plus one other passenger, who slept throughout the flight.
OE-LGQ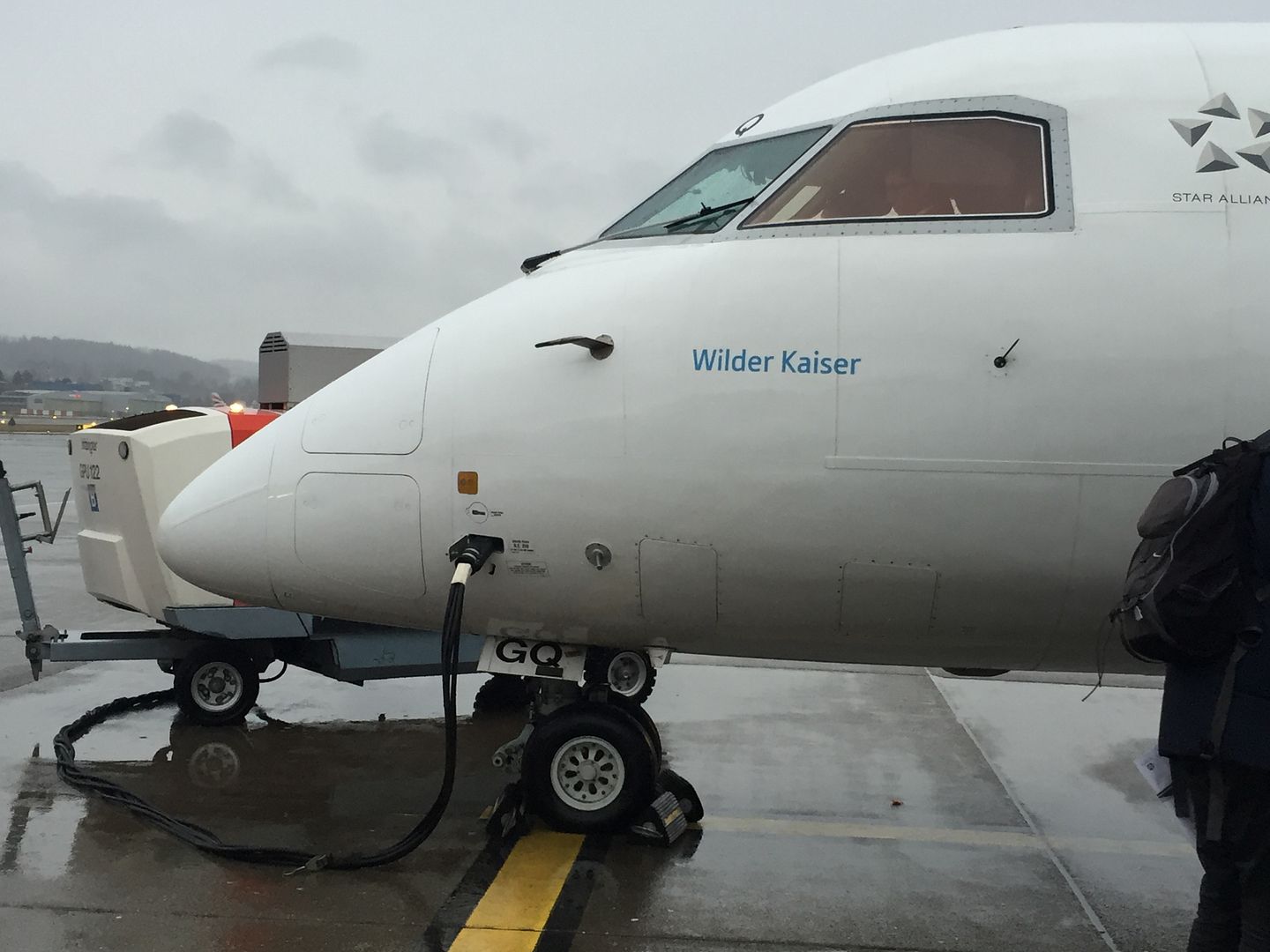 Star Alliance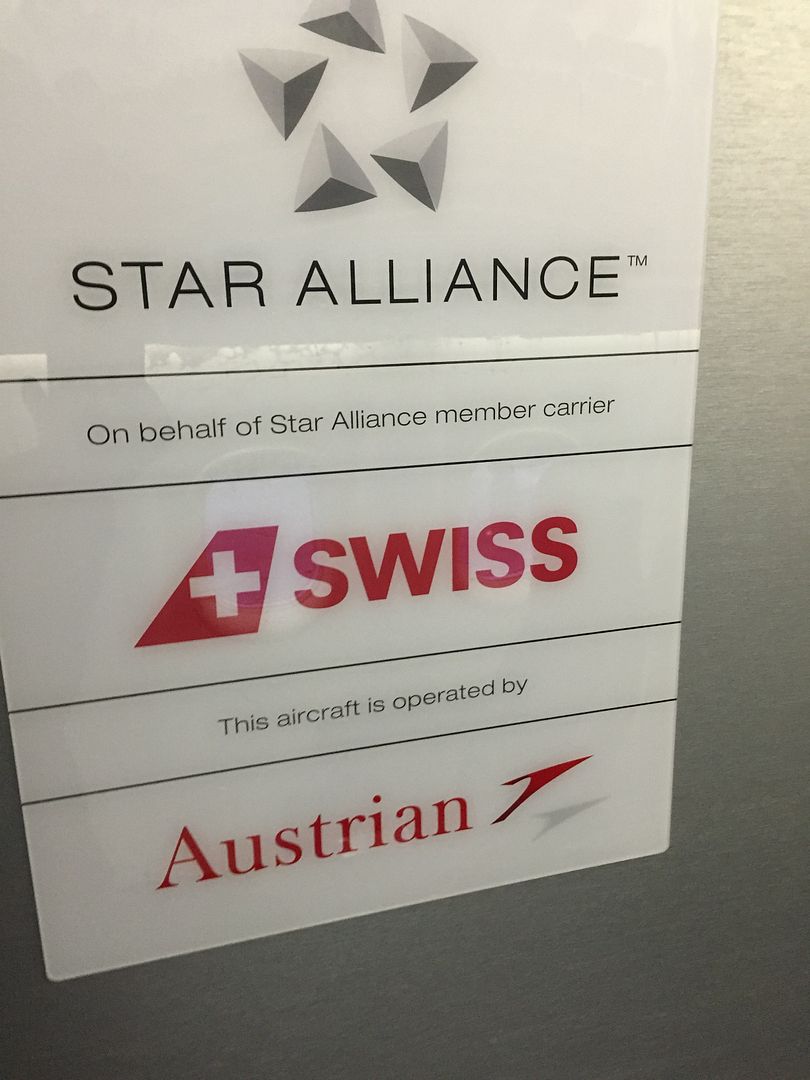 Cabin shot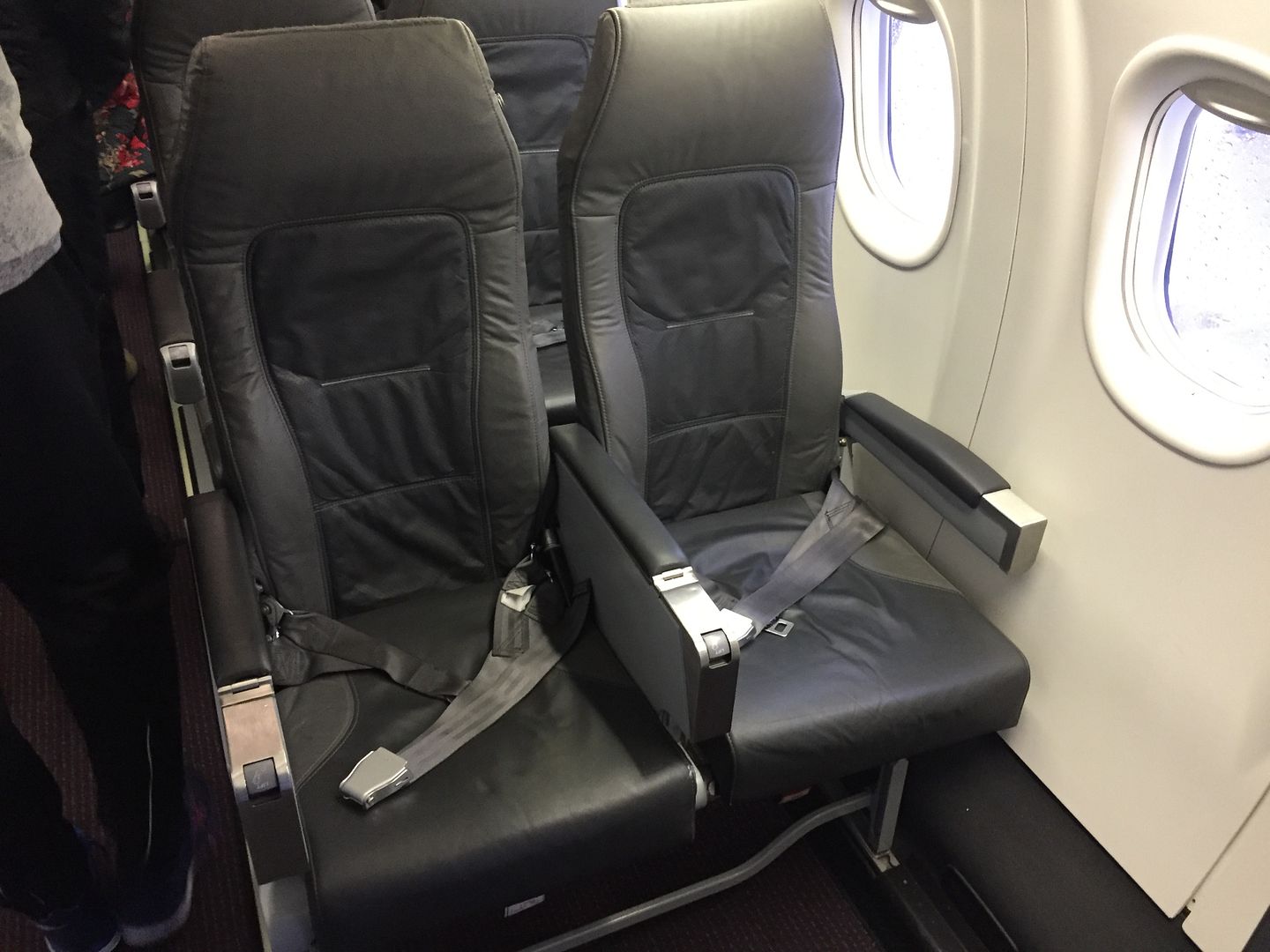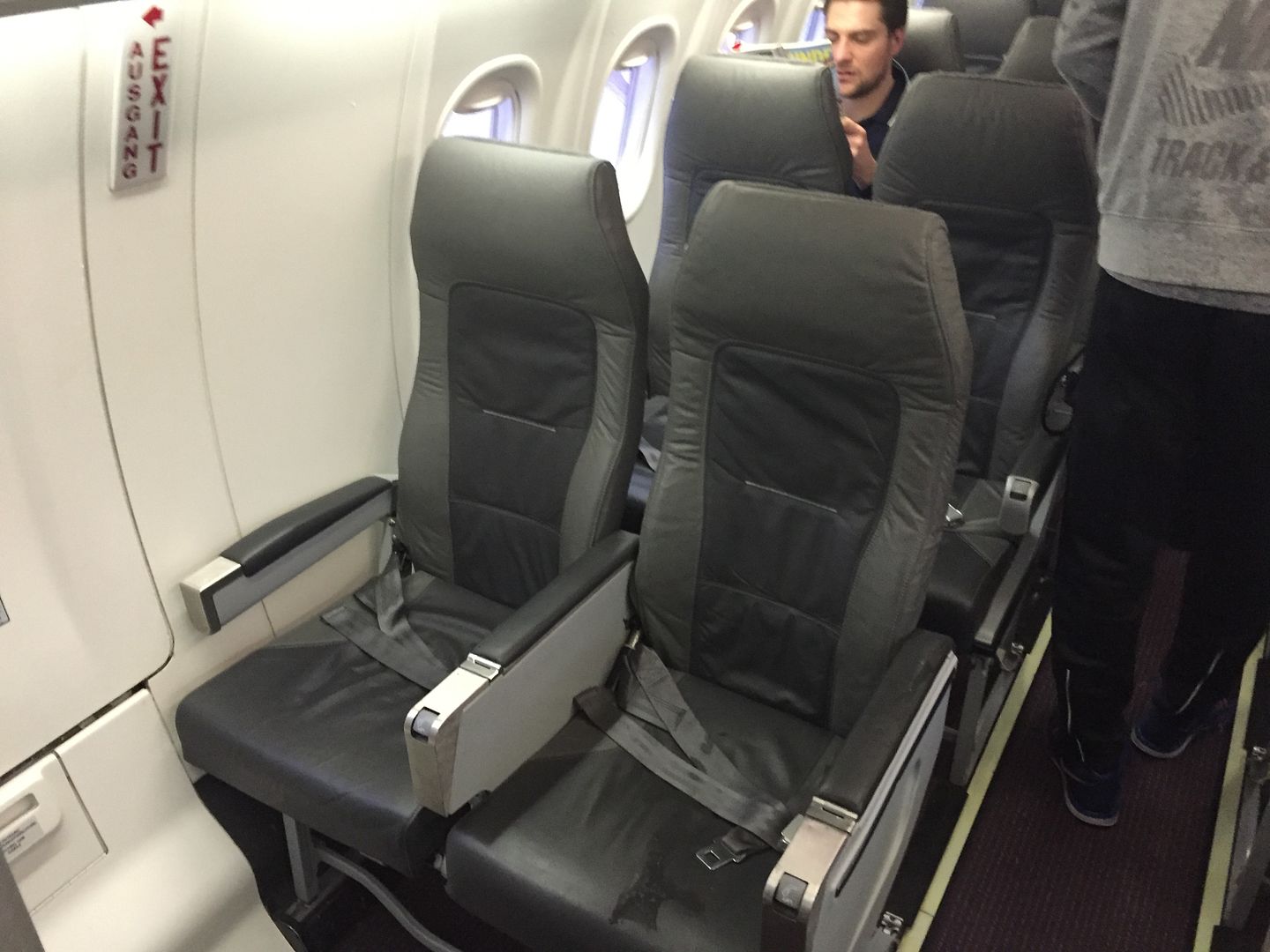 Legroom shot – the most generous seat pitch out of the 4 intra-European flights
We took off at 5:48pm from R/W32 for the short fifty-seven flights at 24,000ft.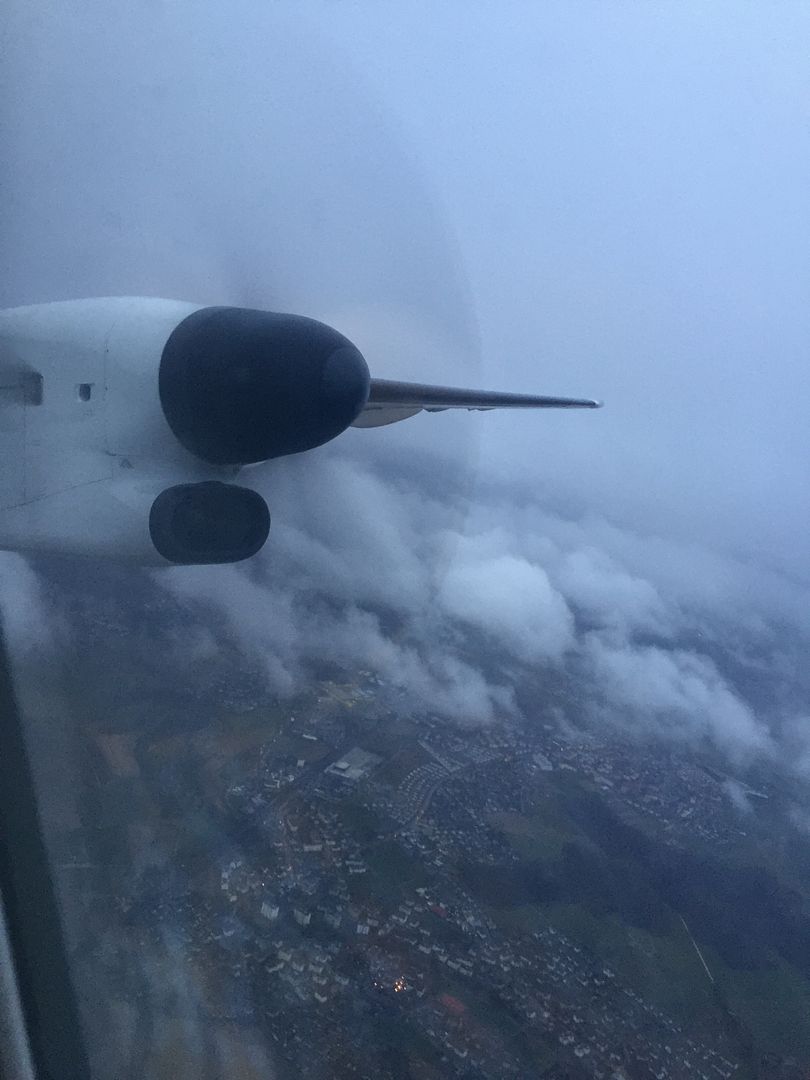 Only a light snack on this flight
Tea and coffee and chocolate afterward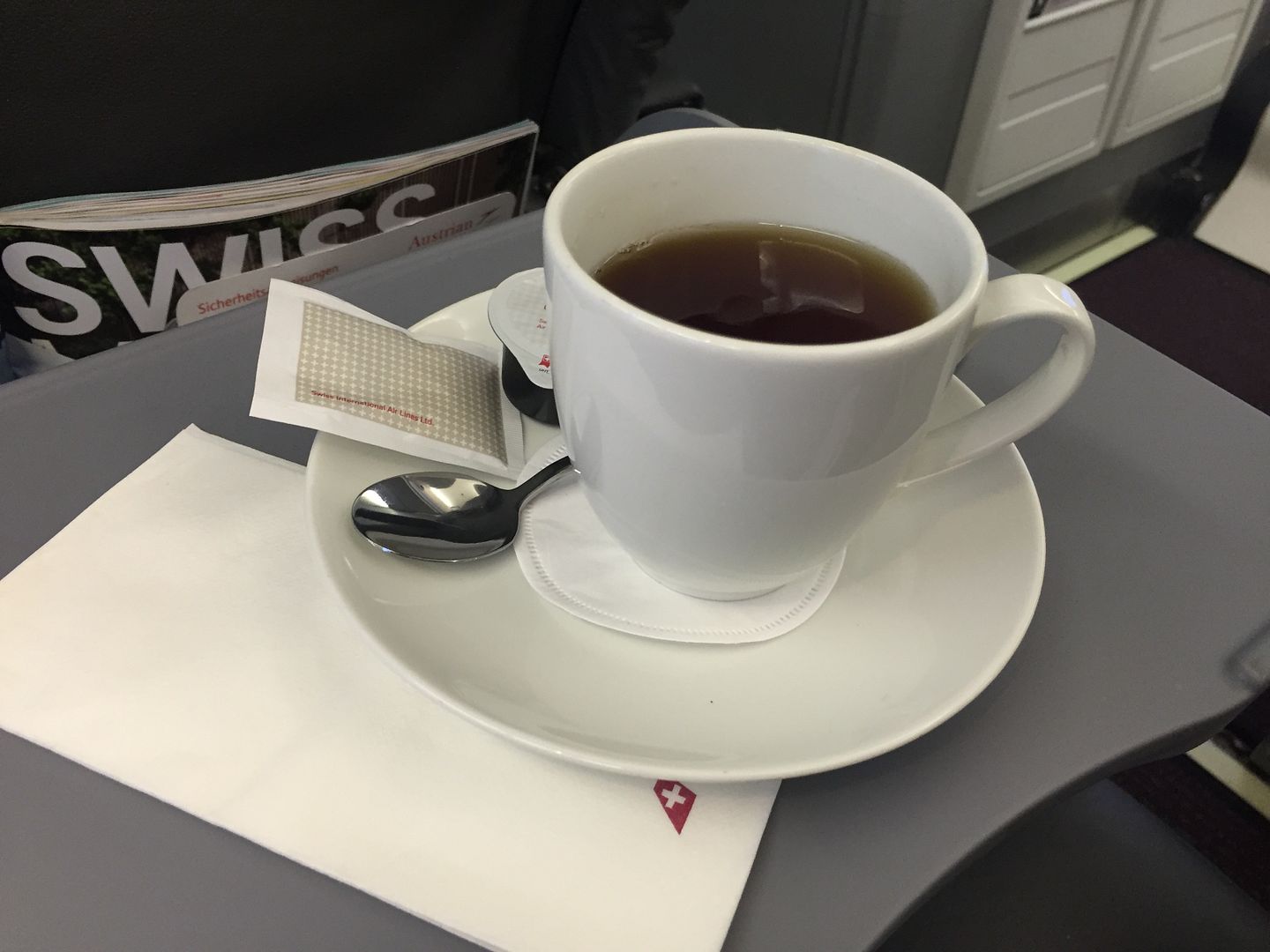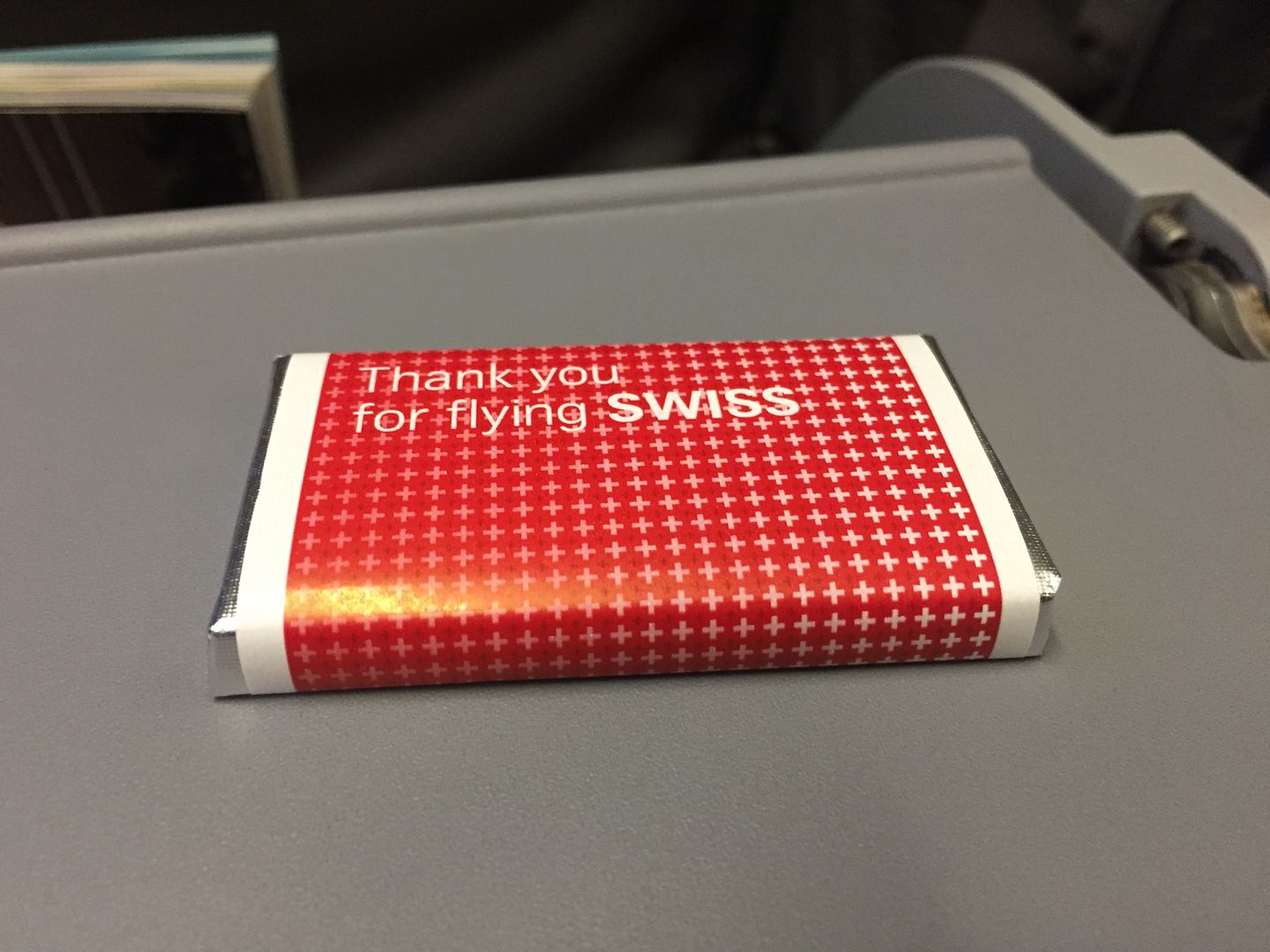 The service was very attentive on this short flight and the F/As could not be friendlier.
We landed on R/W24 at 6:45pm and got another bus gate.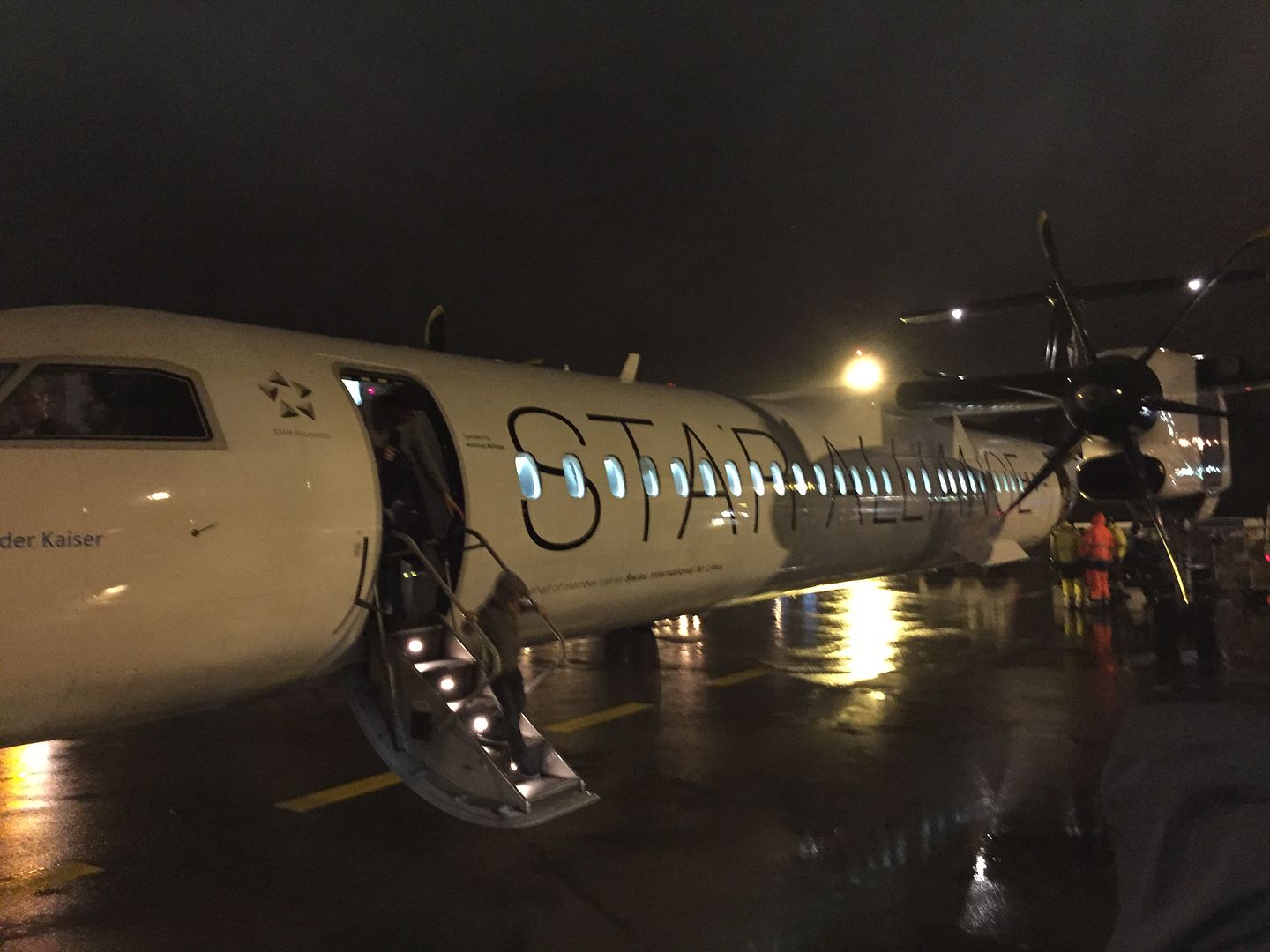 Baggage delivery time was short, and by the time we got to the terminal, the bags were already coming out.