Hi all,
I flew an Air Canada's inaugural flight from Vancouver to San Jose, CA last Monday.  Well technically it was a resumption of service between YVR and SJC, but since the official word is "inaugural," and I will stick with it. 
I don't plan to write much and here is a link to the photo album!  It includes my earlier ride from Kelowna to Vancouver on Jazz. 
I was not expecting a big party, but Air Canada did a decent job in planning for a nice inaugural reception at the gate in both ends.  Vancouver got a bit more attention with a breakfast buffet including some lovely breakfast wraps, bottled waters, coffee, and bottles of Naked juices.  Very impressive spread!  There is a Ping Pong table set up too - not sure what is the theme here!  There is a DJ booth featuring some lively music.  There was the usual talks by AC and YVR authority, and then a ribbon cutting ceremony with crews and staffs from AC and YVR.  They also sang a "Happy Birthday" to one of the fellow passengers, who was celebrating his birthday this morning too.  There is a small gift, which is a California themed notebook.  It will be nice to get an AC related gift but it is more than I expected.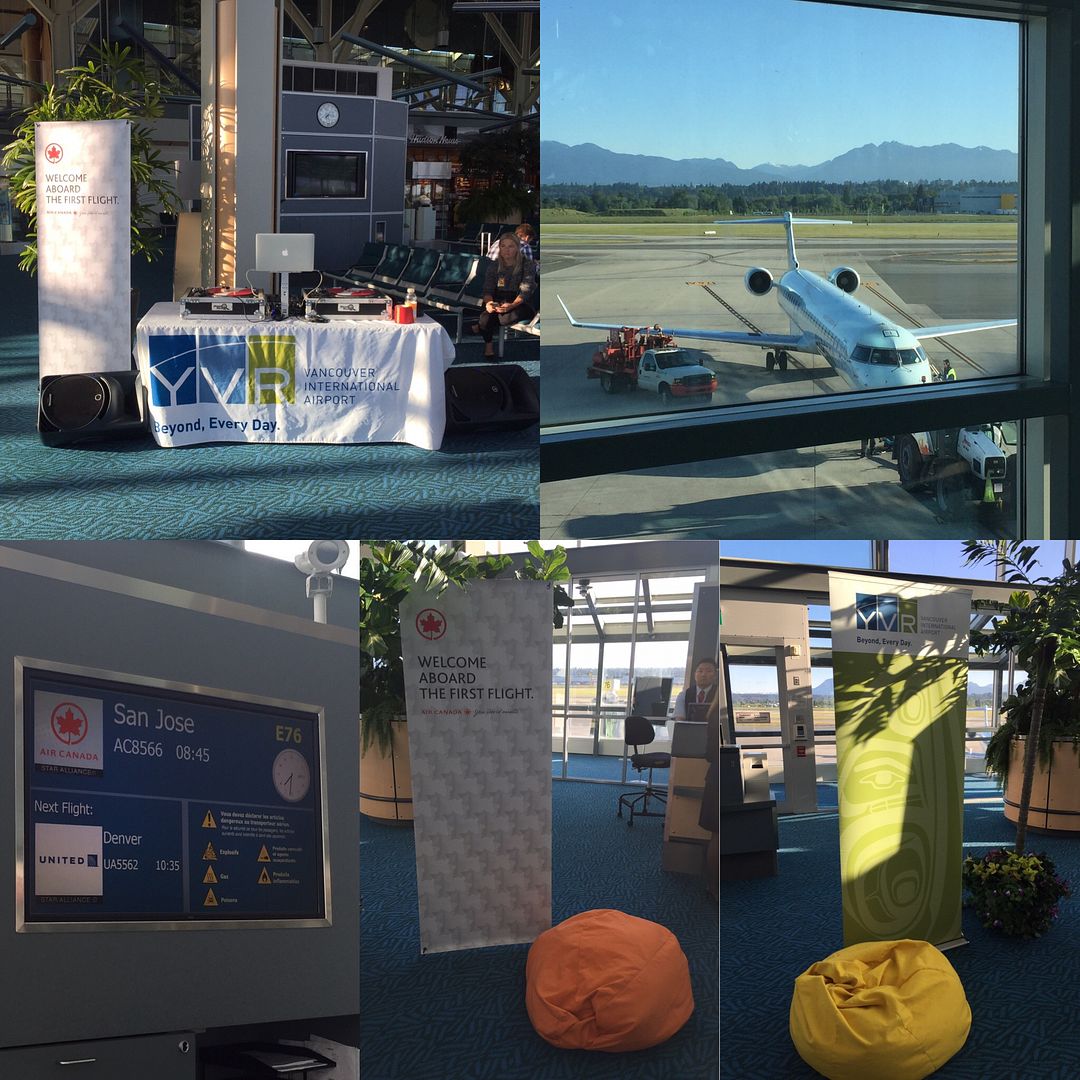 The CRJ-700 is a bit dated but WIFI is available on this particular plane.  I love the solo throne seats in Y, 12A.  But to give AC credits, there are personal TV on each seat, along with USB drive and power outlets.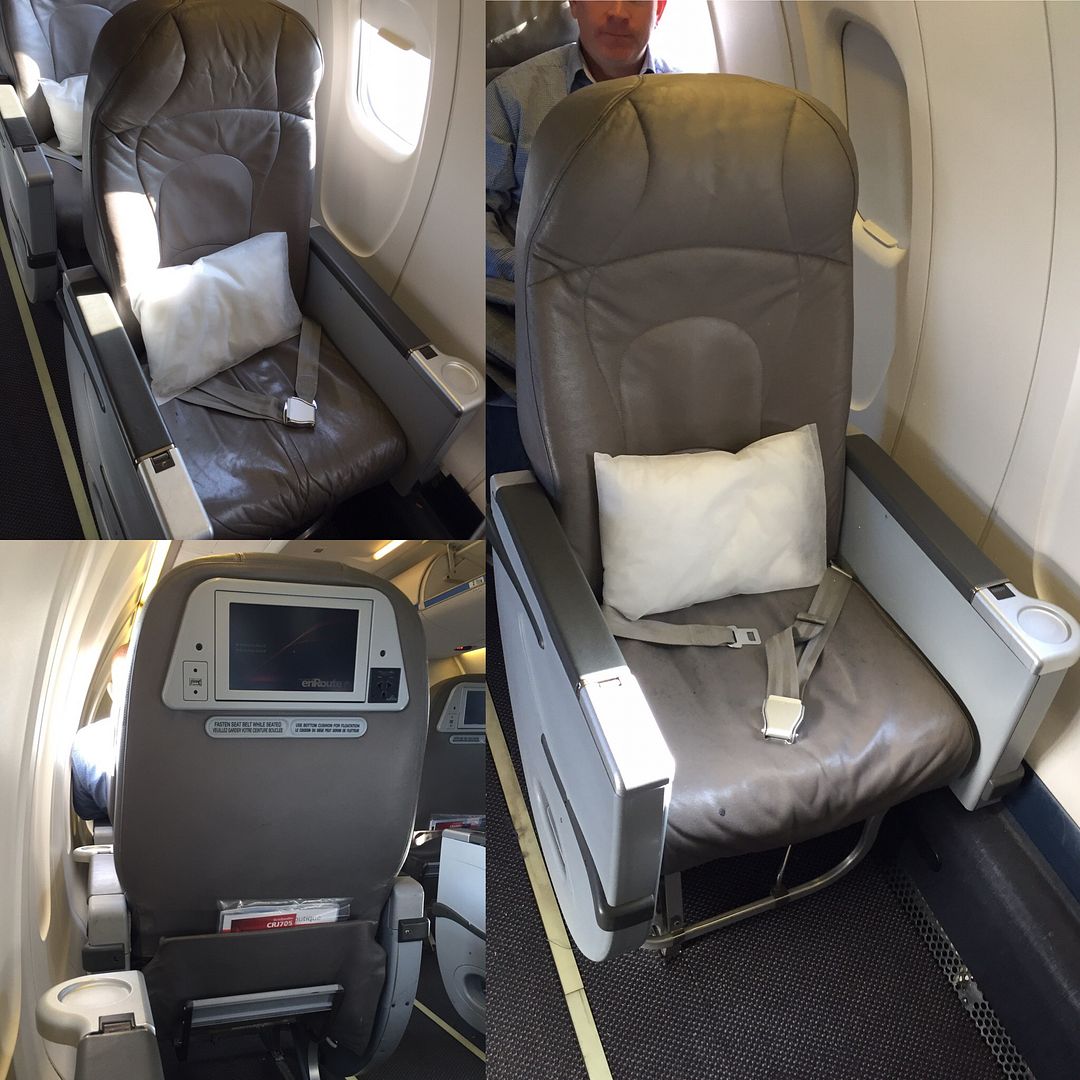 When I did online check in the day before, I tried to see how much an upgrade would cost.  It was $239CAD, which was too much.  The J cabin ended up having only two passengers, and I am sure if the upgrade costs are within $100CAD, they will have more takers.   Anyway, it is a short two hours flight anyway. 
On arrival, we got some warm receptions too.  SJC airport passed out a small gift with maps, sun-glasses, and booklets to arriving passengers too.  The turnaround time was quick, so most of the ceremonies before our arrival.  There was a smaller reception here at SJC and they only got some dessert items and beverages too.    After ribbon cutting, they started boarding.  I managed to snap the pictures of the plane departing.  I love how they waved. 
Nothing overly crazy here, but a nice inaugural ceremony!   Congrats to Air Canada and San Jose!  Given that the flight was full in Y on the inaugural flights, it looked very promising.  
Carfield